CONNECTSPORT AIMS TO SHOWCASE AND CELEBRATE THE SPORT FOR DEVELOPMENT SECTOR. ALL PROFITS ARE RE-INVESTED IN THE PLATFORM.
The ConnectSport platform is managed by experienced media executives and journalists whose mission is to increase awareness and investment in the Sport for Development sector. Sport for Development ranges from improving physical health, mental wellbeing and social inclusion, to tackling crime and unemployment, and addressing diversity, discrimination and inequality. We believe sport has the power to enable significant positive change in society, a theory supported in recent years the UK by the DCMS 'Sporting Future' strategy, and on a global level by the United Nations' Sustainable Development Goals. To support ConnectSport, our journalists and media executives also provide a wide range of business and communications services, listed on this page, with all profits re-invested in sustaining and growing the platform.
ADVERTISE ON CONNECTSPORT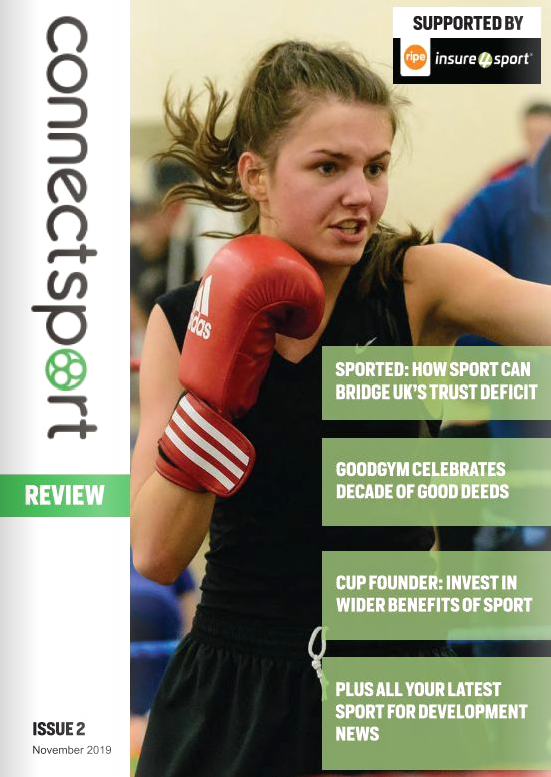 We work with suppliers and service providers who add value to the Sport for Development sector. We showcase your products and services sensitively in and amongst our news and features, and all profits are re-invested in helping to grow the platform and telling more stories about this amazing sector. We offer:
Banner advertising on our platform.

Paid content and advertorials within our news and features sections.

Sponsored series: your brand supporting a hot topic or theme.

Advertise in our weekly newsletter to 1000-plus execs in the sector.

Sponsorship opportunities: compelling campaigns to make your brand stand out.

Your logo and services highlighted on our publications.
SERVICES TO THE SECTOR: COMMUNICATIONS SUPPORT
We help organisations communicate the difference they make to their beneficiaries and customers to help increase income. We are experienced in working with charities, NGBs, private and public sector bodies.
Does your website messaging need polishing up?

We'll improve your narrative, tighten up key messages and unearth compelling case studies.

Sharper news content and hard-hitting features, written by experienced journalists.

Effective press release creation and distribution, to our vast network of contacts.

Social media support and guidance.
SERVICES TO THE SECTOR: TRAINING
A half-day workshop 'An introduction to Sport for Development'.

We'll work closely with your staff to re-draft your content and communications.

Training provided on all aspects of communications: from PR to social media.
DIGITAL & BUSINESS DEVELOPMENT
We create exceptional digital products that enable organisations to best serve their customers, beneficiaries and donors.

Data and insight services: we help organisations understand their target market and the impact they make.

Partnerships: we connect organisations with the right people in our sector-wide network to create valuable new relationships.

Revenue generation: we help organisations to identify and secure new income opportunities.