Step Up 2 Fitness: 'Stronger and more determined'
For many small grassroots organisations embedded within communities, the Covid-19 pandemic has made them even more determined to meet the needs of local people who rely on them to sustain physical and mental wellbeing. ConnectSport reporter Lukas Flottmeyer spoke to Hasna Kahlalech, the founder of Step Up 2 Fitness which supports women and girls from predominantly Muslim backgrounds by delivering functional fitness sessions, nutritional workshops and outdoor challenges.
Right next to Regent's Park and Kensington Gardens in central London lies Paddington Recreation Ground, a small park with beautiful sports facilities. Yet although many participants from Step Up 2 Fitness live right next door, a lot of them hadn't even set foot inside the facility before last summer.
"I was really shocked," says Hasna Kahlalech, founder of the programme, as more local women signed up. "There is a kind of elitism; why did they feel it's not for them?"
DRIVE
These are the issues Hasna and other women from ethnic minorities often face. Less than 20% of Muslim women do sport while just 14% of girls between the age of 14 to 19 are active in the UK.
"If we look at ethnicities, I'm sure that it's lower than this," says Hasna.
While boys often continue to exercise, many girls sacrifice sport for exams, while schools and parents sometimes struggle to give them the necessary support or motivation to stay active.
"If the parents don't have the drive and passion for sport, these girls get in a habit of not exercising," Hasna explains.
"When they become women, they only come back to it if they have issues with their mobility or for aesthetic needs, but it's not for wellbeing and embedded in their life."
This is why Step up 2 Fitness was founded more than 10 years ago. And its goal is clear.
ACCESS
"Our target is to break down the barriers and ease access to sport that usually isn't accessed by some communities," says Hasna.
If you walk through Paddington Recreation Ground today, you'll most likely see Hasna and other participants having fun whilst playing tennis. And with restrictions having eased, indoor sport sessions run on Wednesdays and Saturdays.
"We offer different types of activities. We don't just offer fitness, we identify issues and are helping in other areas as well," says Hasna.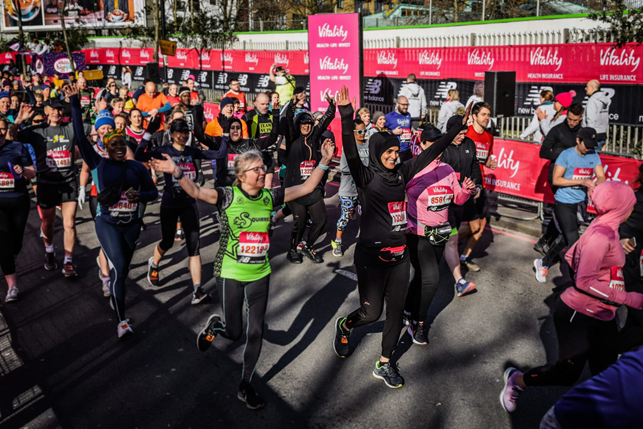 "We promote healthy nutrition and physical and emotional wellbeing. All activities are embedded in that."
Steadily, the programme is growing. "Before the pandemic, we had two running coaches who did marathons and they were supported by us to get qualified," says Hasna.
Step Up 2 Fitness has also helped women to train for half-marathons over the last few years.
"Women who had zero experience… it took us just six months to get them ready," smiles Hasna.
COMMITMENT
It's this formidable commitment to physical activity and wellness which has helped Hasna and her participants get through the worst of the pandemic.
"We didn't know we could make it but we felt the need; that was our drive.
"Coming over this hurdle has made us stronger and determined to get through. We've seen even bigger barriers."
03 June 2021