Some digital delivery here to stay, says Foundation chief
In the second part of his exclusive interview with the Cardiff City FC Community Foundation, ConnectSport reporter Danny Clark talks to Director Gavin Hawkey about how the charity has been unexpectedly forced to adapt and accelerate its ability to deliver programmes and services online - and why this way of working will remain an option.
For sport for development organisations across the UK, Coronavirus guidelines and restrictions over the past 12 months have had a significant, transformative affect.
Many charities and community organisations have been forced to provide services online, unexpectedly accelerating a digital transformation of the sector.
CHALLENGING
However, delivering programmes through digital platforms, instead of the traditional in-person method, has been a challenging task for many charities.
For the Cardiff City FC Community Foundation - a key sport for development charity in South Wales – this has been no different.
Gavin Hawkey, Director of the Foundation, explains: "The reach, impact and sustainability of some of our programmes has been significantly affected.
"Our digital response has been good but it can't ever fully replicate the whole experience of face-to-face interaction."
Despite this, the Foundation discovered through its learning resources that some individuals, have in fact, benefitted from being placed in a digital setting.
"What has been really interesting, however, is that in some cases, the digital approach has actually removed barriers," says Gavin.
"For some people it removed barriers because they felt more comfortable in an interactive, online session than they would going to a physical group session, meeting with other people."
These learnings have helped to alleviate at least some of the challenges that charities face in the current climate.
RESOURCES
However there are some people – by no fault of their own – that are simply unable to engage with online sessions due to difficulties in accessing technology or Wi-Fi in a safe place.
Providing accessible help and support to these individuals in the midst of a global pandemic remains one of the biggest challenges for all charities and organisations across the UK.
When restrictions eased last autumn, the Foundation transitioned to a blended model of delivery, combining their digital resources with some traditional face-to-face sessions.
This blended model ensured a level of continuity could remain in the Foundation's work should further restrictions be imposed.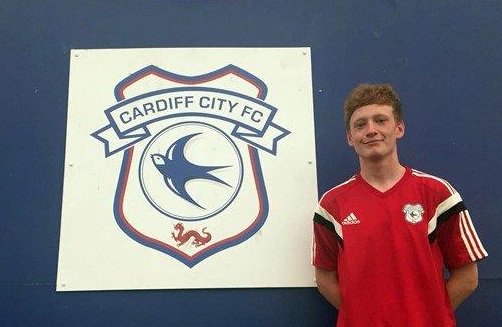 As Gavin explains, the Foundation also looked to minimise the potentially damaging impact of a future lockdown by designing and creating a range of digital content in advance.
"For example, we pre-record the lessons for our post-16 education programme," he explains. "That content is produced in advance at the start of term, so last summer we pre-recorded lessons for the autumn term and during the autumn we were recording and delivering sessions for the spring term.
"That bank of content is a really good example of how we've adapted and become more resilient as a charity to the challenges posed by the pandemic.
"As I mentioned earlier, it's extended our reach because you don't have to physically be in our classroom to benefit from our programmes now."
INITIATIVE
Looking to the future, Gavin thinks there will be increased emphasis on digital output and this is something the Foundation will continue to utilise.
"Moving forwards, looking ahead to a post-pandemic world, that's definitely something we'll stick with," he says.
One digital initiative which has proved to be particularly successful is 'Bluebirds from Home', a programme of football-themed, curriculum-based resources which parents can access to help their children learn at home.
"Let's face it, when lots of children are at home with mum and dad it's very difficult," says Gavin.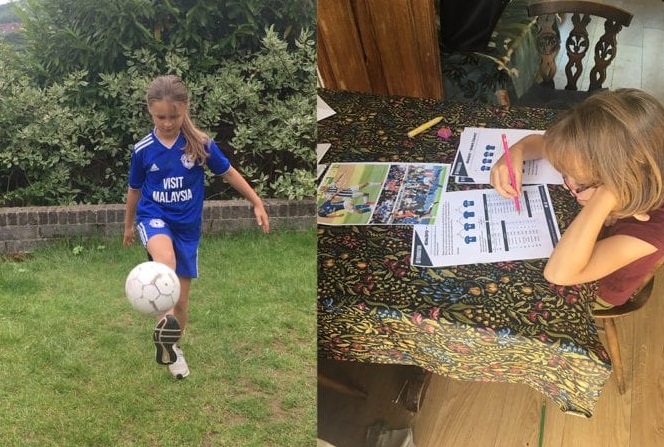 "We produced a load of digital resources, put them on our website free to access, and worked with schools to signpost parents to them."
A remarkable total of 141 schools took part in the recent week-long festival (February 8-12), providing up to 35,000 school pupils with the opportunity to take part in activities to support their wellbeing and learning.
These football-themed resources encouraged a large number of children to actively engage in work they could otherwise have been reluctant to complete.
Gavin reflects: "The reason it works is because for some children they might not want to access something about numeracy or literacy, but they might if they think they are doing something football-related."
INNOVATIVE
As the Bluebirds from Home project demonstrates, being creative is more important than ever for sport for development organisations in such uncertain times.
This is a sentiment the Cardiff City FC Community Foundation have certainly recognised with their resourceful and innovative digital response throughout the pandemic.
By overcoming this adversity, the Foundation can remain resolute in their over-arching aim of supporting children, young people and families in South Wales towards achieving their full potential.
26 February 2021