Q&A: 'How sport can reboot our future'
According to a new book published this month, sport is 'an increasingly powerful force for good' and is 'undergoing a dramatic transformation that will positively impact our lives, on and off the pitch'. ConnectSport spoke to author, Matt Rogan, about why he wrote 'All to play for: How sport can reboot our future'.
Hi Matt, thanks for speaking to ConnectSport. What is meant by 'rebooting' the future?
Since the highs of London 2012, Britain has had a challenging time of it. We've been dealt a fairly challenging toxic alphabet – Austerity, Brexit, Covid… and several years of Debt ahead. What that means is that we are more divided as a nation than any time in the recent past – not only in terms of being Remain or Leave; pro-mask or anti-mask, but also in terms of increasing social and economic divides. Not only are we struggling to trust our neighbours, but also those who lead us. PR firm Edelman believe that we trust institutions who we believe are both ethical and competent. When they surveyed the British population in 2020, neither Government nor corporates ticked both of those boxes. Not even NGOs, who were not seen as competent.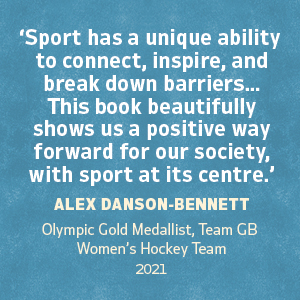 That's concerning, and perhaps even dangerous. Put that together with a widening generational divide (Gen Z didn't create the toxic alphabet, we're handing it to them), a public sector that's been trying to do more with less for a decade already, town centres that are becoming ghost towns as retail goes online….. we're in a very tight spot.
It feels to me like that moment to when your laptop freezes, and there's no option but to reboot it - to turn it off and start it again. The underlying software of our society has stalled. The book suggests that sport and exercise can be a spark, an impetus, to get many of these areas moving again.
How or why do you think sport could be a vehicle to support this process?
Our world has fragmented hugely in the last 20 years, in particular in terms of those special, emotive moments that energise us to chat in the office. We lead an on-demand lifestyle - of music and shopping, for example. There are a few things that have remained collective rituals – but sport is one. It brings us back together, when so much is tearing us apart. Just look at the viewing numbers for the Euros.
It's deeper than that, however. Just as the pandemic bit, we were making real progress behind the scenes in using exercise as prescription; movement in schools to keep kids happy and learning productively; re-building urban environments with activity at their core. The British might struggle to see Government as both ethical and competent, but they do view Marcus Rashford in that way. This is the broader opportunity – for sport and exercise to start to drive productive societal change.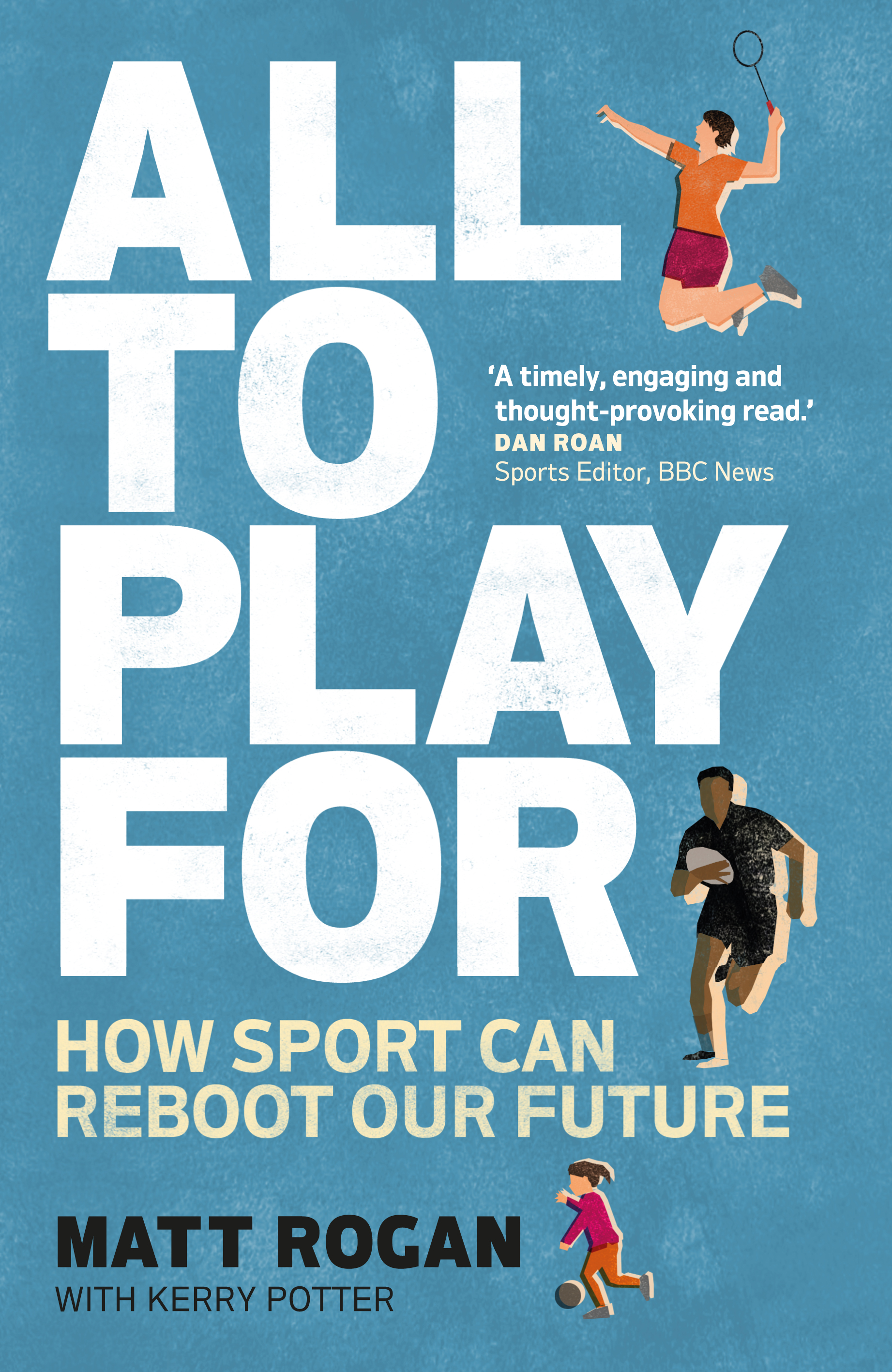 What is currently inhibiting sport from playing a greater role in societal change?
I think there are three main things. Firstly, until very recently we had only our intuition that sport works. Now we have increasingly potent data and empirical proof. So for example, we can show kids who have exercised in school learn more effectively. There is evidence that investment in exercise cuts demand on the NHS and creates a net saving.
Secondly, related to this is the need for sport to influence at the top table of Government. It's nuts that sport isn't joined at the hip with education and health in the way the Government thinks and acts.
Finally, if Government aren't joining the dots then we need to work harder to do that work for them, and show them the full picture. 'Uniting the Movement', as Sport England would say. We can have more impact as the sum of all of our parts. That's why I wrote the book.
Do you think there is a need to re-invent, or reframe how we perceive sport?
The one fundamental shift I notice is that my 14 year-old son doesn't relate to the word sport. Whether it's cricket or Fortnite, parkour or hockey – it's all just play to him. I used to argue for hours in my student bar about whether darts and snooker were sports – but my son will never do that. It's a redundant debate in his eyes. I wrote in my book that 'some will do sport, but all will play'. By that I mean that some will continue to compete…. but for many others a dance class, yoga or just going for a wander will be their means of play. As a sector we need to protect the future by enabling generations to play on their own terms, not get grumpy if, for example, someone wants to launch an idea with 10 balls in an over.
Cricket is an interesting example actually; its history is of 200 years of almost constant change. The worst thing we can do is to stand in the way of shifts in society. History tells us that doesn't end well.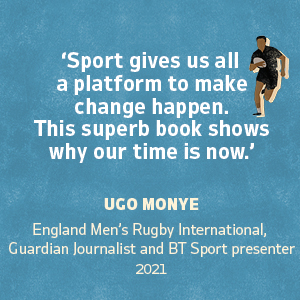 What will be the tipping point for sport to become a genuine and global enabler of sustainable development?
I think the time is now, but this depends entirely on our ability to evidence impact. For example, I support a charity Stormbreak which can evidence empirically and rigorously the benefit of movement on kids in terms of their happiness and learning.
I thought Sport England's work in 2020 continuing to push forward in this area was also really strong. We need to keep pushing work like this through to hard evidence in terms of what investment can save the public purse.
While the frightening levels of debt we are now carrying as a nation are extremely scary, they should lead us as a nation to be more creative as to how we solve problems. Our challenge as a sector is to be armed with concrete, incontrovertible evidence as to how offer new solutions to old problems. Hopefully my book is a useful contribution towards that.
Buy your copy of 'All to play for: How sport can reboot our future'.
08 July 2021