Pompey's community work shines up and down the leagues
The rise and fall of football clubs bring contrasting fortunes for their associated charities and club community organisations. In this article, ConnectSport reporter Charlie Gordon charts the impact of Portsmouth Football Club's rollercoaster ride on its award-winning community scheme.
A series of ownership mishaps kickstarted a turbulent decade at Portsmouth Football Club. After relegation from the Premier League in 2010, Pompey found themselves in England's fourth division by 2013.
In financial ruin after two spells in administration, the club was on the brink of going out of existence. In a sharp turn-around in fortunes, however, Pompey are now enjoying a resurgence on and off the pitch.
SPIRIT
Propelled by Portsmouth in the Community (PITC), Pompey were recognised as the EFL Community Club of the Year for 2017 and 2019. Meanwhile, the Fratton Park faithful are enjoying a League One promotion push this campaign.
In light of this traumatic journey Clare Martin, CEO of PITC, provides insight on how Portsmouth's community spirit continued to thrive, even while the club itself did not.
Relegation from football's most glamorous division comes with a huge financial hit. As such, one might expect community work to slip down the pecking order.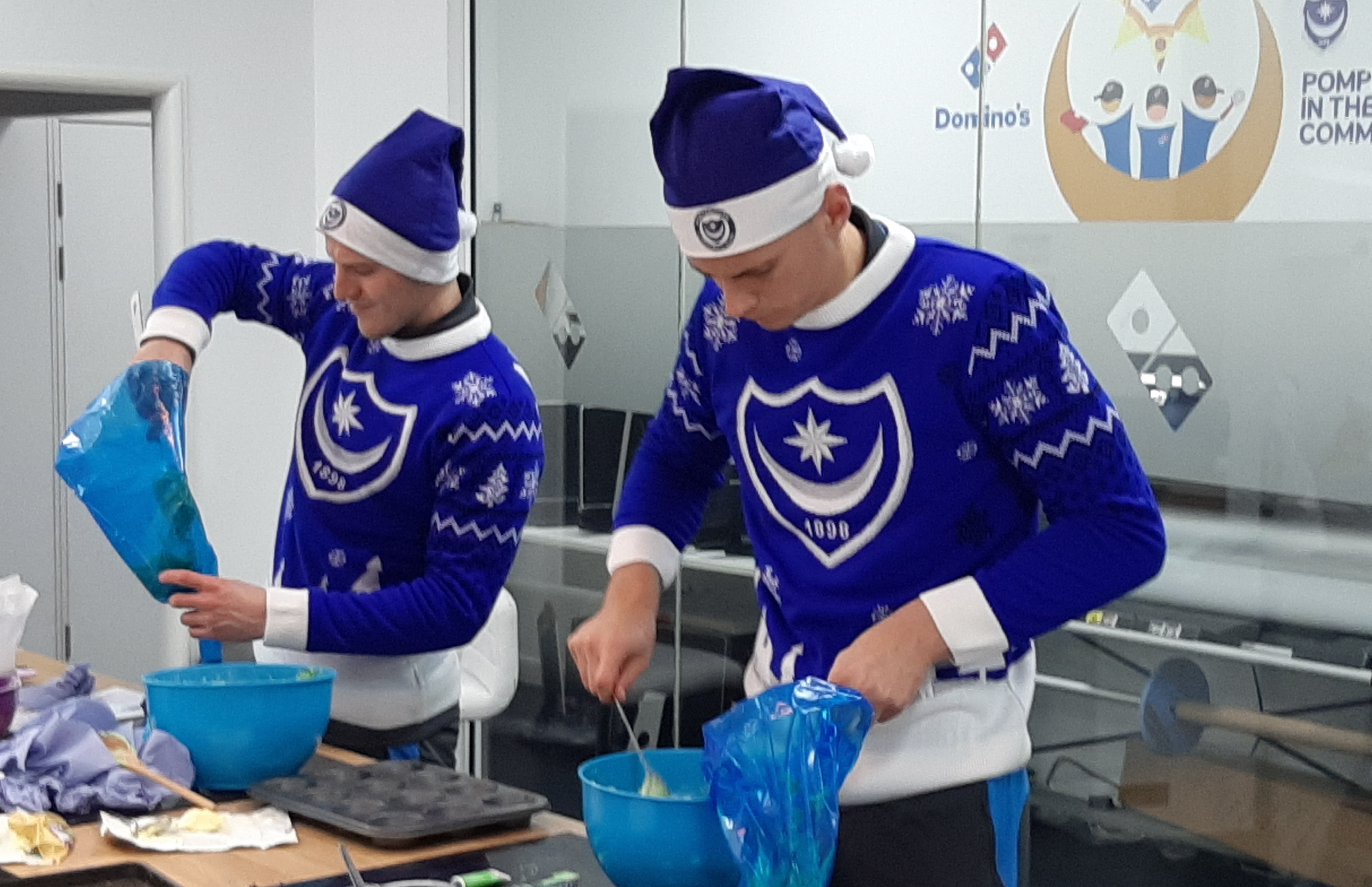 "There was a lot of nervousness from funders," explains Claire. "We were very close to no longer existing. The club itself was also suffering, at one point losing 80 people in a day.
"When we were in the Premier League, they funded three projects we ran at the time. As long as we hit targets they continued to fund them.
"The core funding is so much more, so there aren't the pressures of bringing money in that there are in the lower leagues."
SURVIVAL
The dire situation behind the scenes was subsidised by a fiercely loyal fanbase who sang their way down the leagues. In 2013, Portsmouth Community Football Club Limited took ownership to become one of the few fan-owned football clubs in England.
Claire cites that remarkable fan-power as the driving factor behind the club, and PITC's survival.
She said: "As things moved on the community just got behind the club. I remember getting thrashed at Swindon with the fans singing and partying, it became almost like a Dunkirk spirit.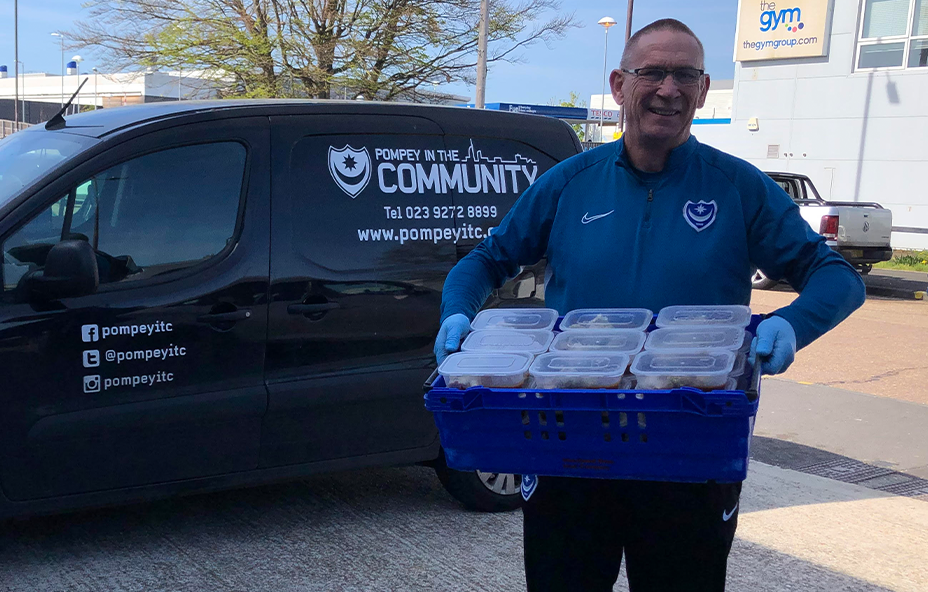 "In fact, the proper die-hard Pompey fans almost got behind the club more when they were doing worse because they felt like the club needed that support so for us, participation stayed the same."
Sustained participation has facilitated new initiatives like 'Blue Kitchen'. So far the Chief Executive, the Lord Mayor and several players have cooked and taught their favourite meals on film so that children can cook along with their heroes at home during lockdown – ingredients courtesy of PITC.
All told, the community around Portsmouth have cultivated a club to be proud of.
VALUES
Well-known Pompey fan John Westwood, who dons a bell and a stove-pipe hat home and away, spoke glowingly about Portsmouth's status as a community-based club.
He said: "It makes you so proud because that is the power of football. They can help under-privileged children and the poorest in the community, they can give children who have troubles something to hold onto and believe in to better their life.
"The way Claire Martin has translated those values onto the street and the way it has been recognised nationally is just unbelievable – it is what more clubs should be doing. We're so proud to have that in our city and to be leaders in that field."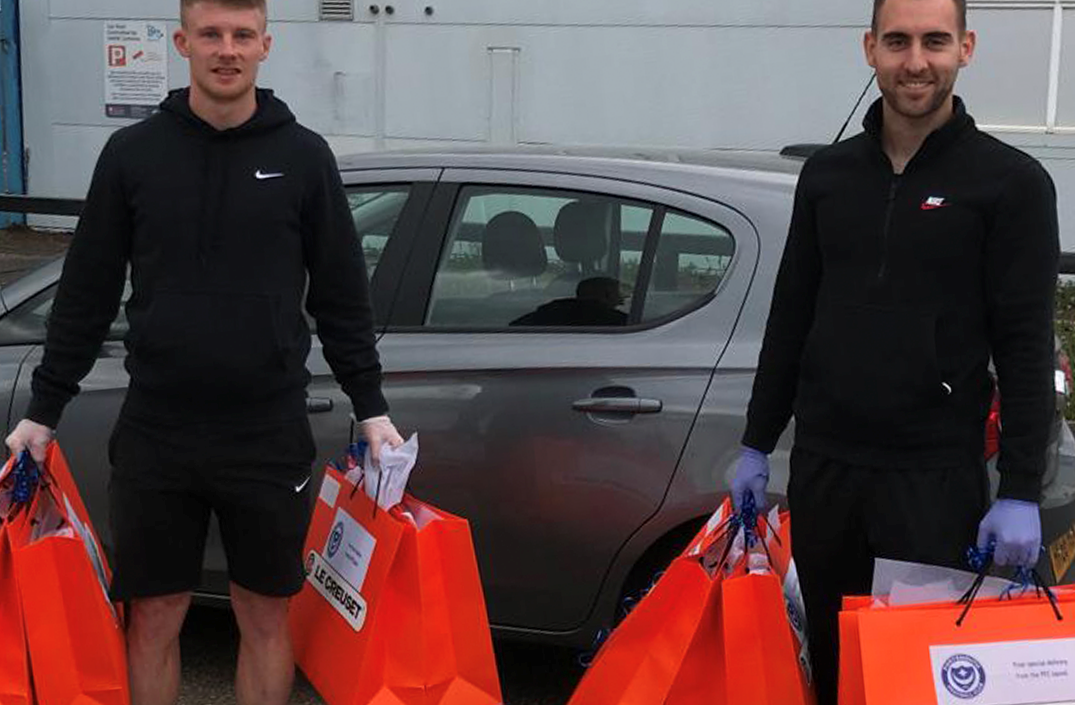 Clearly, the impact of PITC's nationally-acclaimed work is felt throughout club. Many clubs struggle to cope when in freefall, but Claire points out Portsmouth's special circumstances.
"We are very lucky being a one-club city so there is no conflict here – there are very few people in Portsmouth who don't follow us to some extent even if they are not die-hard Pompey fans.
"Lower league clubs sitting right in the heart of their communities might have less money but the actual impact that they can make is greater."
PURPOSE
That impact is becoming a primary purpose of the modern football club. Portsmouth continued to forge close ties with those most in need in the local community throughout their journey from the top to the bottom of the English Football League. While they now trudge back up, the passion and purpose remains the same.
Claire (pictured below) added: "Football clubs used to be about football with some projects linked to it. Now football has almost become the secondary aspect to their big community projects."
Certainly, community work has become a huge aspect of Portsmouth's identity. Claire, who has worked for the club for almost 20 years, has played a large part in that alongside the community department's hugely committed team of employees.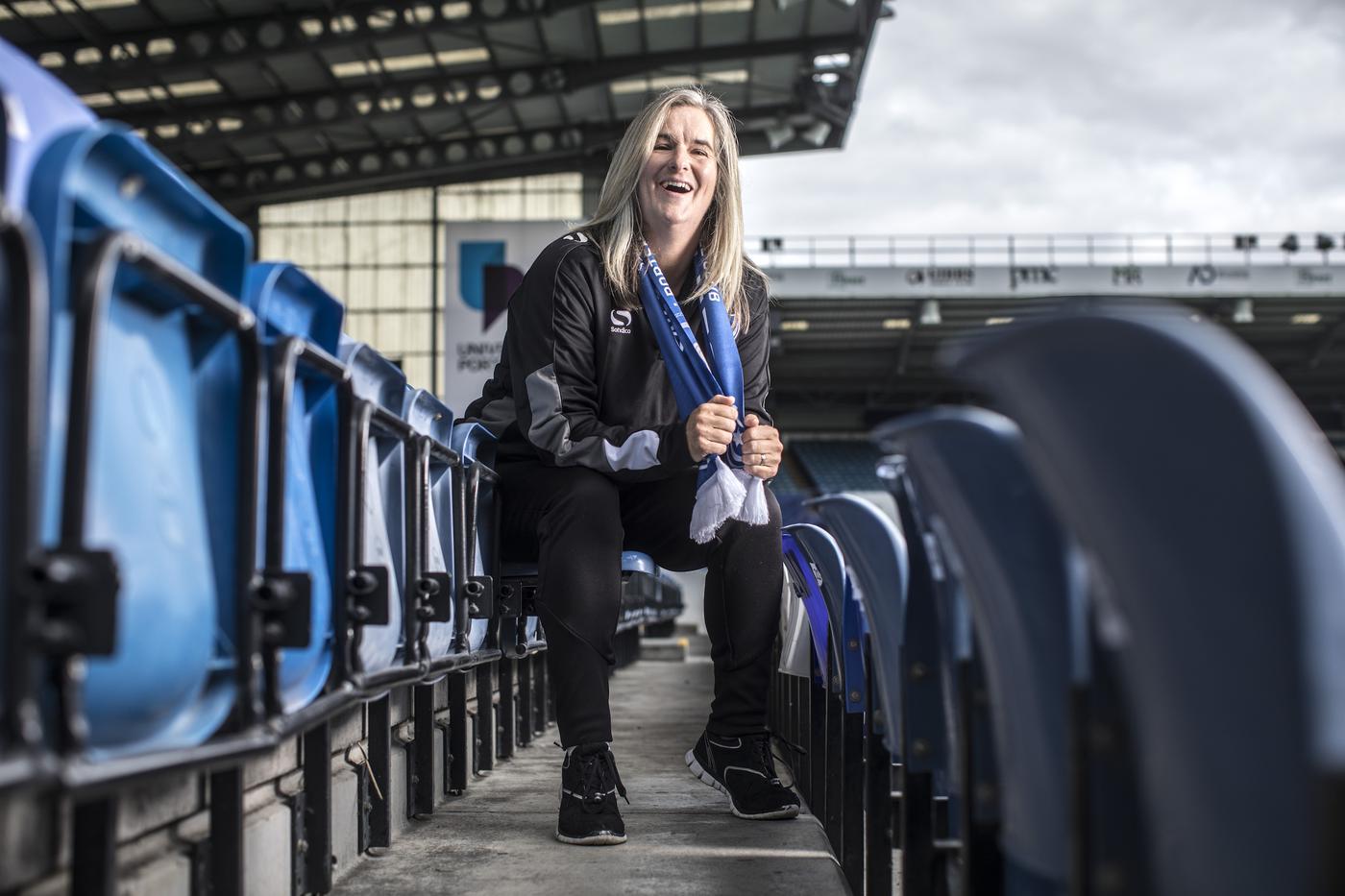 Portsmouth FC and PITC seem to have weathered the storm. It is a remarkable story but it has come at great emotional cost to those involved, as Claire describes.
"It's my baby and, if I had let things go in 2012, I would have failed," she says.
"One morning I got out of bed and burst into tears. I thought 'I can't do this anymore'. I sat on the bed thinking, 'this is the day', if I go back under the duvet then I'm done and I won't go back.
"We kept fighting on though and we're still here."
28 January 2021