Foundation sustains legacy of a footballing knight
The Sir Stanley Matthews Foundation is a charity which supports young people facing disadvantage in the UK and around the world. Here ConnectSport reporter Lukas Flottmeyer examines the work undertaken by the organisation, and the values it aspires to.
As a footballer, the name and reputation of Sir Stanley Matthews was known and respected around the world. How fitting then that the impact of the charity that bears his name is also being felt across the globe.
'Sir Stan' was 38 when he thrilled more than 100,000 people at Wembley Stadium in May 1953 in what became known as the 'Matthews Final', with his team Blackpool beating Bolton 4-3 to lift the FA Cup. It was probably his best-known performance on the pitch – but it was the work after his football career that inspired his family to carry on his legacy.
The England international personally coached children and young people across the globe, and was even crowned 'King of Ghana' while visiting the African nation in 1956. "I've seen the value of youngsters playing football in just about every country in the world," he said after hanging up his boots in 1965, remarkably at the age of 50. "That's why since my retirement as a player, I have travelled the globe preaching the gospel of football."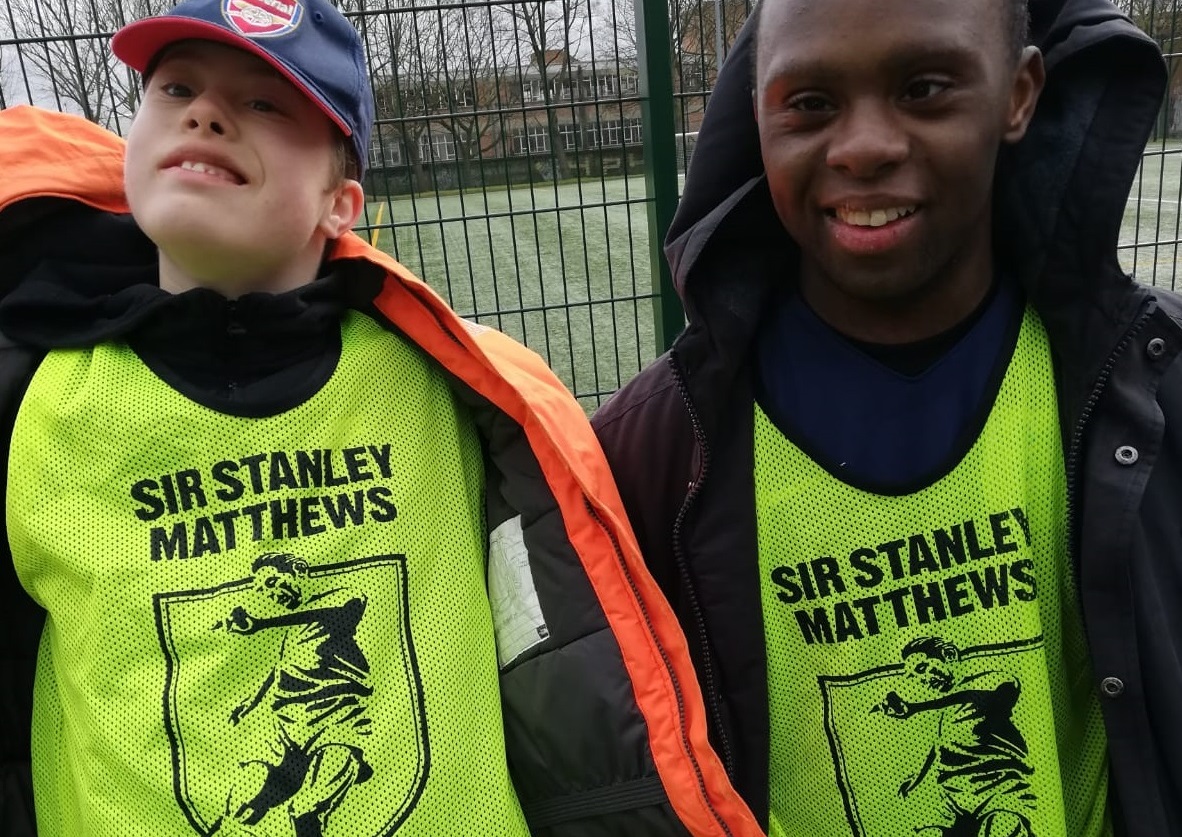 What started as a small, regional charity has become a worldwide foundation with around 30 part-time workers and volunteers working on projects from Stoke to South London, and Africa to India. Paul Harbinson, CEO of the Sir Stanley Matthews Foundation, explains: "He coached young people in Ghana, Uganda, South Africa – all over the world really. At one point he said that he values this as highly as his football cups and playing for his country. That's why nothing stops us from expanding."
PROJECTS
The Foundation currently participates in nine different projects; seven community-based and two focused on inclusion. "We were very keen to get involved in disability sports," says Paul. To support this, the Foundation partners with the Children's Trust in Tadworth, a residential rehabilitation centre for children with acquired brain injuries, and North London United, an exclusive grassroots football club for children with Down's Syndrome.
The charity provides additional support for the Children's Trust by staging tailored training sessions each week. Its approach is to add value to organisations that already exist and that are running well. Paul adds: "We do a bit of research on projects and try to fill the gap. We want to help advanced projects and not take them over."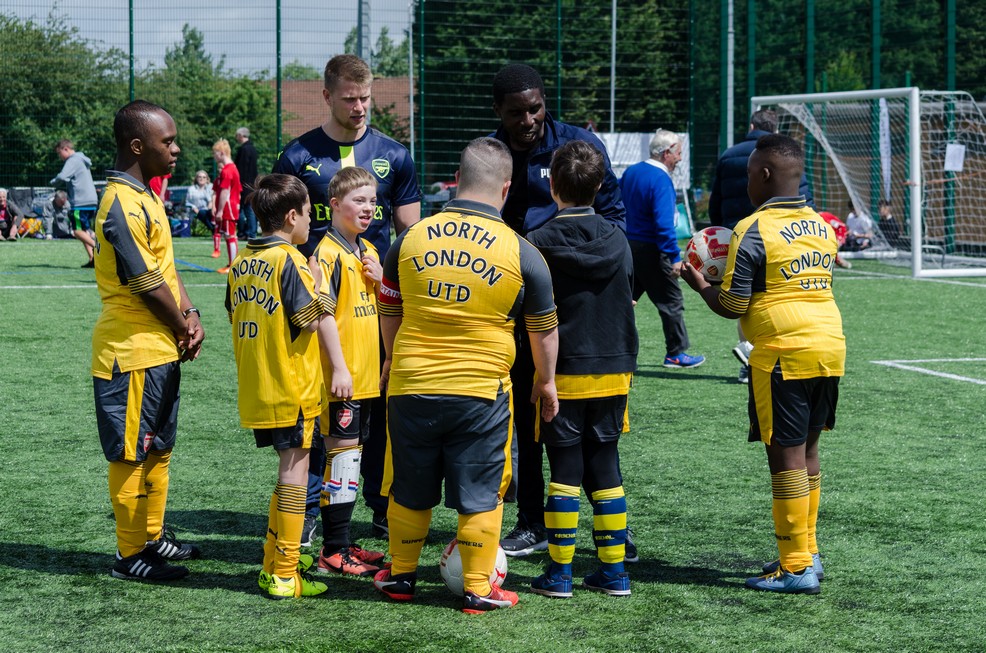 North London United has needed footballs and kits as it has grown, so the Sir Stanley Matthews Foundation has stepped in to provide equipment. Harold Bennett, founder and coach of the Down's Syndrome club, is delighted with the support from the Foundation. "They understand and value our programme," he says. "They recognise that children should be allowed quality in their sessions. It isn't a dumbed down version of a football project."
Other projects have also included partnerships with the Spurs Foundation and Yorkshire Cricket Foundation. Read more about the Foundation's partnerships here.
COVID-19
Sadly, the Coronavirus pandemic has forced the Sir Stanley Matthews Foundation to put most of their projects on ice. Although some have stopped and started in recent months, Paul is very concerned about the year ahead. "Funding is very difficult to be honest," he says. "It's particularly hard at the minute – we apply for funds and to trusts, but it's so much harder now to get funding. Covid-19 has caused a bottleneck."
And while winning donations is always a challenge for charities, the pandemic has exacerbated the issue. Fundraising events have been cancelled, while the lockdowns and changing restrictions have hit people in the pocket. The lack of predictability has led to uncertainty across all of the projects that the Foundation is involved in.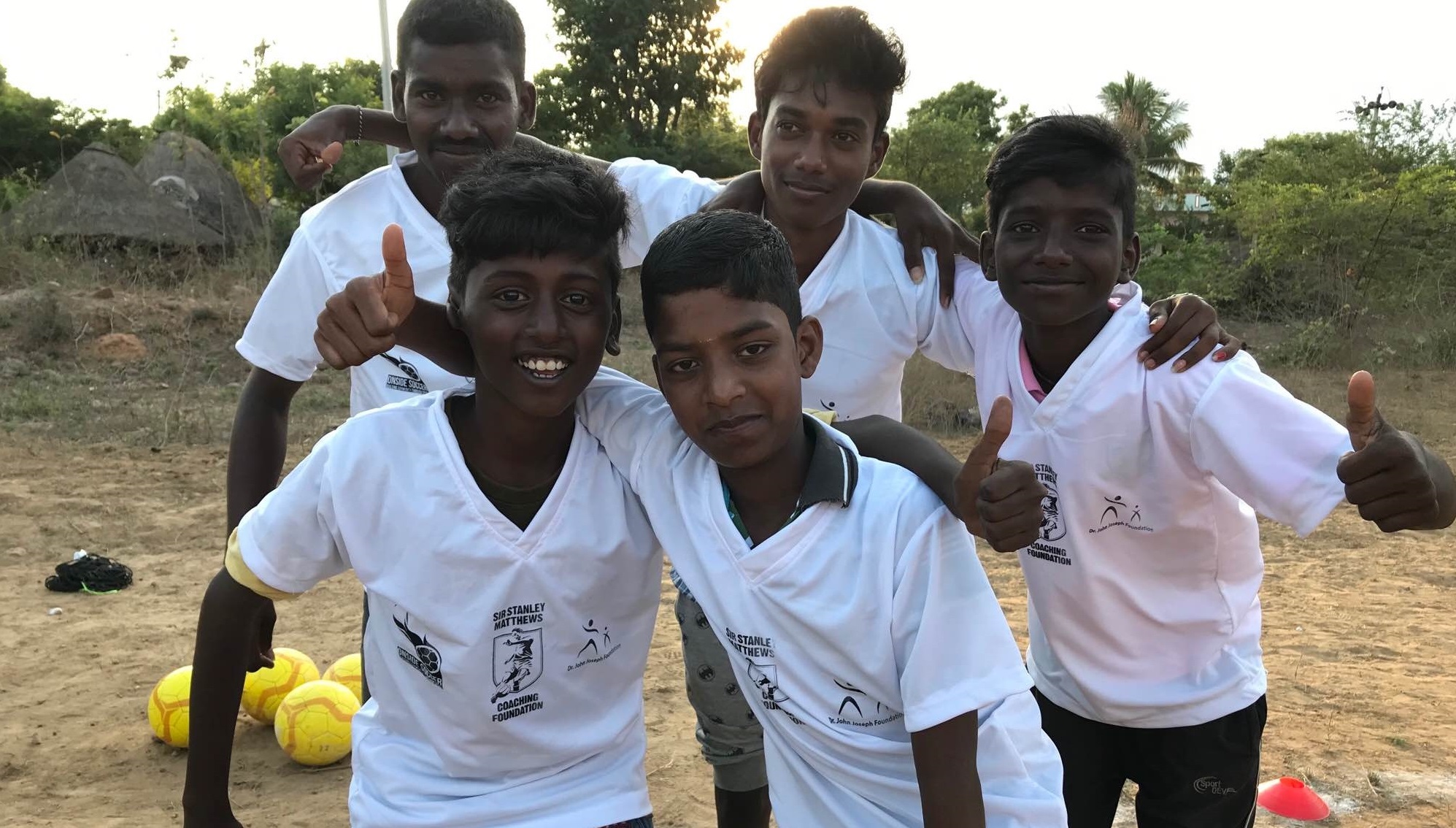 Churchill Joseph, whose own organisation combines with the Foundation to deliver a football project in Chennai, India, describes how the pandemic has left local children and young people disappointed. "These kids are so excited, they have been asking me during this pandemic if we can run the project," he says. "But we can't. We have no funding to take it forward."
VALUES
To support its projects with qualified knowledge and experience, the charity has introduced experts who – inspired by Sir Stan's shirt number – embody seven values: i) ownership and responsibility; ii) health and nutrition; iii) leadership; iv) respect and friendship; v) resilience; vi) innovation and creativity; and vii) teamwork.
Sir Stan's granddaughter Samantha Davis, an Associate Professor of Professional Practice at the Department of Nutritional Sciences at Texas University, USA, gives her expertise in health and nutrition; and retired Major General and Commandant of the Royal Military Academy Sandhurst, Paul Nanson CB CBE, supports the charity with his leadership skills. Author and businesswoman Sophie Bennett inputs on ownership and responsibility, and Dr Carole Pemberton provides expertise around resilience. Read more about the experts here.
"The name Stanley Matthews is well respected in the UK," says Paul. "That's how we get our experts and ambassadors." Beyond Sir Stan's reputation, the charity tries to generate partnerships with their ambassadors to make them feel a part of the Foundation. This is how they have had people like football commentator John Motson and England cricket captain Heather Knight involved to carry on the legacy of one of England's most famous footballers.
Find out more at sirstanleymatthews.co.uk.
27 December 2020