Foundation prioritises wellbeing in the community
Harnessing the power of sport to create positive change, the Cardiff City FC Community Foundation is an excellent example of a sport for development charity making a significant difference in the community. ConnectSport reporter Danny Clark finds out more.
The Cardiff City FC Community Foundation is the official charity of Cardiff City Football Club, and supports children, young people and families in South Wales towards achieving their full potential.
In addition to using the appeal of football to change lives, the Foundation cuts across multiple other sectors, including education, health and justice.
This diverse, multi-sector approach has helped contribute to the effective delivery of creative, informed and sustainable programmes for those in need.
INEQUALITIES
Gavin Hawkey, Director of the Foundation, explains that a key aim for the charity is to break down the barriers caused by inequalities which many communities fall victim to.
"The problem that we identified was the impact of inequalities on people's wellbeing, their education and employment, and their likelihood of offending or re-offending," explains Gavin.
In response to these challenges, programmes are now delivered with a greater emphasis on inspiring education, improving health and wellbeing, and building safer communities.
These factors aim to bridge the alarming disparity between the opportunities available to the city's most affluent areas, and communities in more deprived parts of the city – inequalities which have been significantly exacerbated by the Covid-19 pandemic.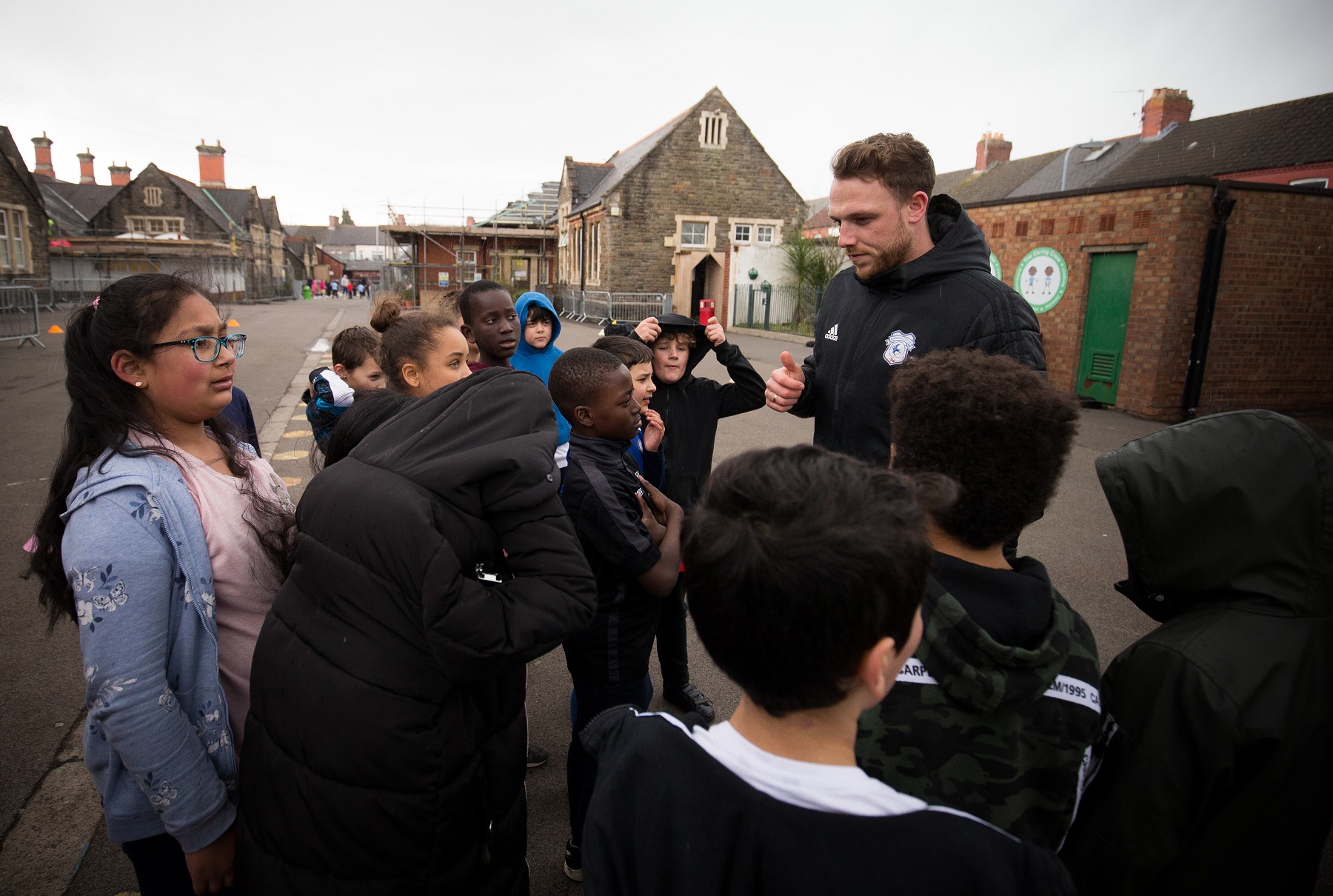 "The healthy life expectancy gap between the most affluent and the least affluent parts of Cardiff is more than 20 years," Gavin reveals.
"This is the figure I always highlight because it sounds like you could be talking about a developing country versus a developed country rather than two parts of a city that are less than 10 miles apart. It's scary.
"If you look at education, health, offending and re-offending, inequalities in these areas all map back to areas of poverty.
"This is one of the reasons why we have put wellbeing at the heart of our programmes."
WELLBEING
The need to prioritise wellbeing has been further emphasised by the pandemic with those in poorer communities affected the most.
The Foundation has moved to position wellbeing at the centre of all core programmes, including their primary education, secondary education, post-16 education and youth outreach programmes.
As Gavin explains, this has expanded the Foundation's capacity to make a significant difference in communities of need.
"Some of the other areas of people's lives that we want to make an impact on we can't always address unless we have supported their wellbeing first.
"For instance, if you are a young person who is suffering from anxiety in an education setting, it would be difficult to get back into education and employment so we need to work on improving that wellbeing first and remove the barrier."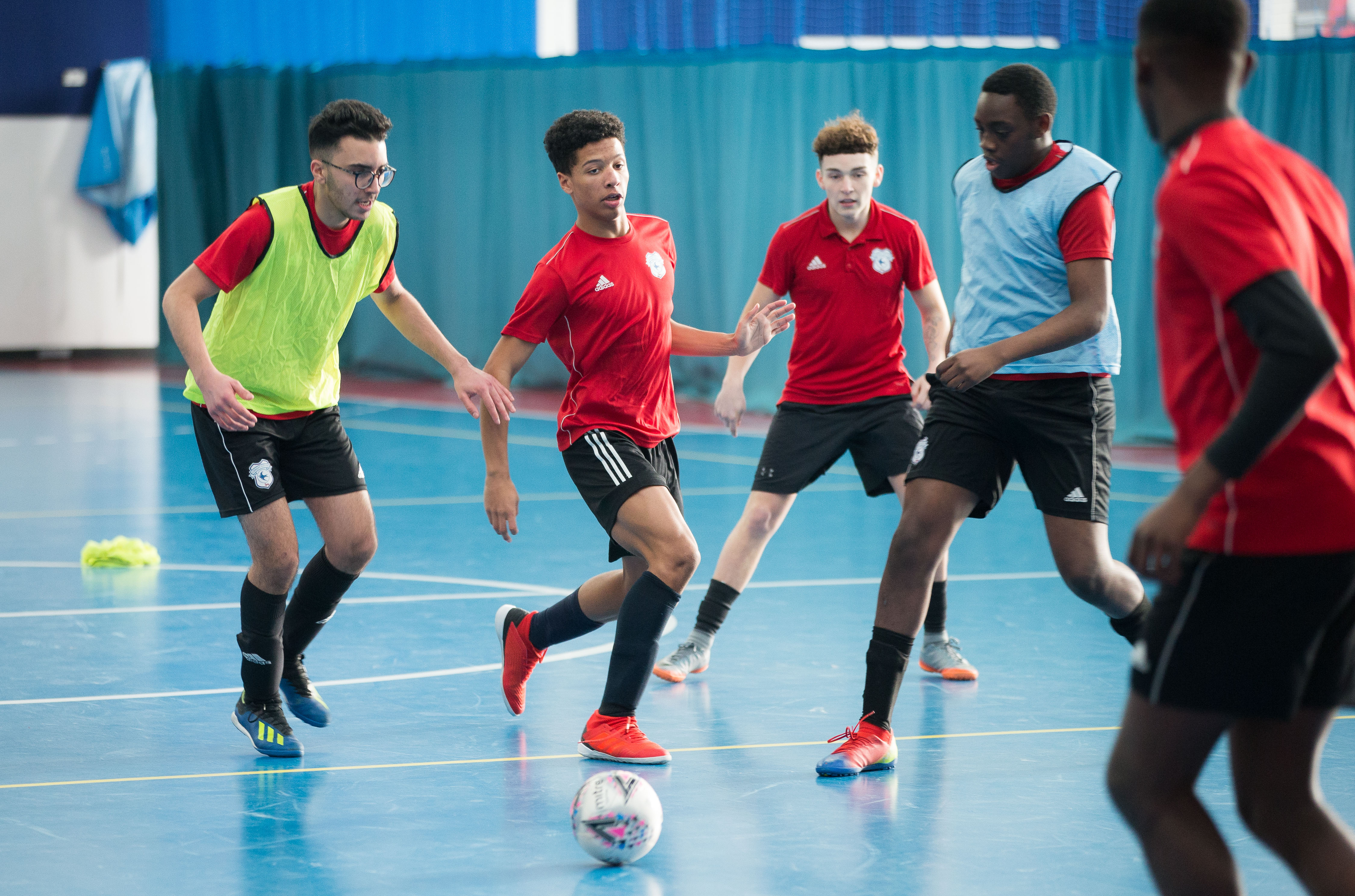 The work of the Foundation is carried out by a skilled team of individuals including teachers, mentors and youth workers.
Amongst their many responsibilities, a key role is to promote a welcoming and supportive environment for the respective target group of each programme.
"What we try to do is create safe spaces where young people can share their experiences with each other and with our team," says Gavin.
"From there, we're able to support young people to develop their skills, their confidence and the resilience they need to succeed."
CONNECTIONS
Essential to building this positive environment is forging close and trusted connections with individuals in the programmes.
Gavin highlights some of football's unique qualities to demonstrate how the Foundation goes about achieving this.
"Football is passion, hope and sometimes despair. You can't really describe it but what you get is a sense of belonging and it defines people," he explains.
"For lots of people who benefit from our programmes, there is this sense of belonging that we are able to foster, something that subsequently enables us to help support them with their wellbeing.
"That might be someone you can talk to, to tell you are having difficulties with your mental health; it might be someone else who is similar to you and has experienced similar troubles, for example bullying.
"Connections can be made through this sharing process and that way we are able to support them to develop their resilience to overcome those challenges in the future."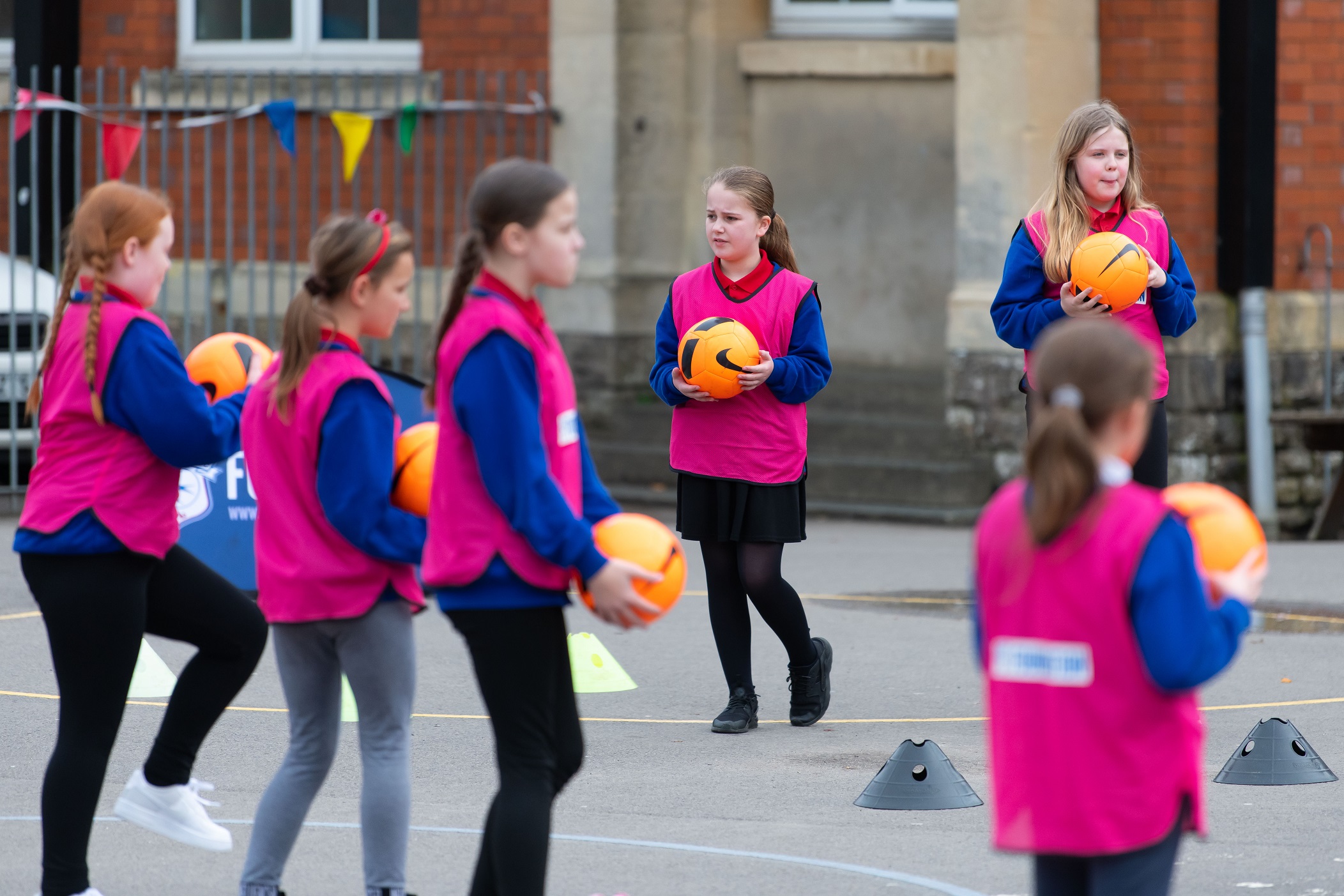 With this in mind, the Foundation works closely with their target groups to co-produce and refine many of the programmes to best suit individual and group needs.
"Quite often someone will say 'if we did it like this it might work better', so having this connection can help inform us," says Gavin.
"It's an iterative process of designing a project, both with our partners and with the participants themselves."
Gavin reflects: "Building these mutually beneficial connections between people, and with people is fundamental to our success.
"They significantly aid our over-arching vision for the future which is to get young children, young people and families all achieving their full potential regardless of the inequalities that they face."
Visit the Cardiff City FC Community Foundation page on the ConnectSport directory. To add your organisation for free, contact hello@connectsport.co.uk.
21 January 2021