Exciting times ahead for English Deaf Cricket
With increasing participation, a national centre opening, and more inclusive practices including around mental health awareness, it's an exciting time to be involved with grassroots Deaf cricket. ConnectSport's Nakul Pande spoke to Darren Talbot, CEO of England Cricket Association for the Deaf.
"If you think there's 11million Deaf or hearing impaired people in the country, I'm pretty sure there's a good 1,000 playing cricket for mainstream clubs not aware of Deaf cricket, or who maybe just think it's not for them."

England Cricket Association for the Deaf (ECAD) chief executive Darren Talbot knows better than anyone that recruitment for an organisation which caters for recreational players with the widest possible range of hearing loss - the cut-off is the use of at least one hearing aid, far less stringent than in elite Deaf sport - is not an easy proposition.
PERCEPTION
"For people who have a relatively mild hearing loss, they probably don't consider themselves to be Deaf," says Darren. "And because they can quite happily play mainstream cricket, they're probably going, 'Why do I want to be involved?'
"I think the perception of that is it's not for them. And yet, I think pretty much everybody who has ever come to us, we have kept; the retention rate of players is massive."

Darren's tireless work, which started when he joined ECAD as a Development Officer in 2014, has grown the player base more than five-fold. And that base is not just bigger, but younger.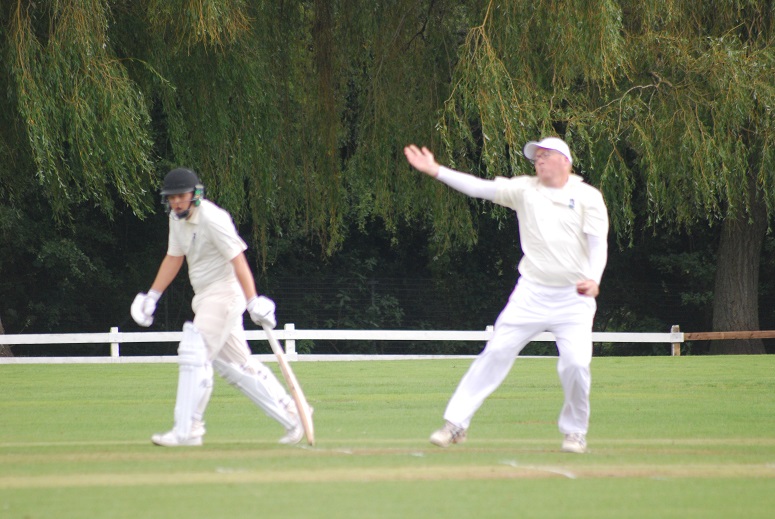 "We didn't have a database, actually, that would be far too positive…. we had a bunch of scorebooks with a lot of names in it! I came up with 80 names, and the average age of those were about 40. We've now got about 450 players in the database, the average age is about 26."
So, given the acknowledged stereotypes that some players come to Deaf cricket with, why do they appear to be staying in growing numbers? Darren believes it's down to the inclusive approach that has been developed.

"One of the great things we've found over the last few years is people have met other cricketers with a hearing impairment for the first time," he explains. "That social side is so important.
COHESION
"There's a lot of isolation that goes on, and cricket provides a fantastic vehicle to get together, play cricket, and just chat."

That's good news for what will hopefully be an uninterrupted 2021 season following the Covid-19 pandemic. But Darren, his ECAD colleagues and the players under their umbrella recognise there is also a need to continue that mission of social cohesion year-round. And thus, the idea for the National Deaf Cricket Centre was born.

The Centre, set to open in Birmingham this October, is the first of its kind in this country aimed specifically at Deaf cricketers. The inclusive ethos of ECAD is reflected in the fact that the Centre will launch with sections for women and girls, as well as men and boys, with the overall ambition to build a Deaf women's squad.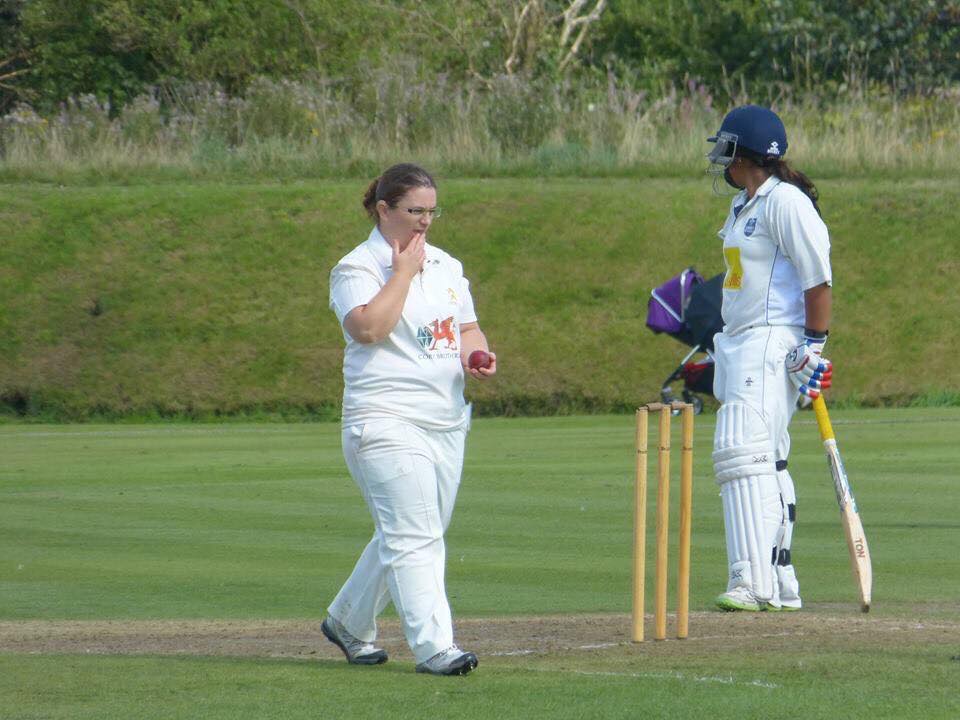 Darren is keen to stress that, with the elite England Deaf set-up run by the sport's national governing body - the England and Wales Cricket Board (ECB) - this would not be a national representative team per se, but a full ECAD squad only add to the depth of talent and breadth of opportunities for Deaf female cricketers in the UK.

But by its nature, the work of the Centre and ECAD do not stop at the boundary rope, or even the training hall door. Darren is also keenly aware of ECAD's duty to provide mental and emotional support, and that will be at the heart of the project from the outset.

According to research by Deaf health charity SignHealth, Deaf people are twice as likely as hearing people to have mental health problems. ECAD counts two mental health first-aiders among its staff, and Darren usually includes at least one link to mental health charity Mind in the regular newsletters sent out to ECAD members.
CHALLENGES
"We've very sadly lost two of our players in the last three or four years to suicide," he explains. "And in a very small group of players who are very close-knit, that hits home pretty hard.
"Often it's the ones that you don't know about who take their own lives. And I think this is one of the big challenges about mental health, and what we need to do is to keep talking about it."

Safeguarding the mental health of Deaf players is a personal mission for Darren. "I had three months signed off work with stress when I was in my previous career, I was in a bad way.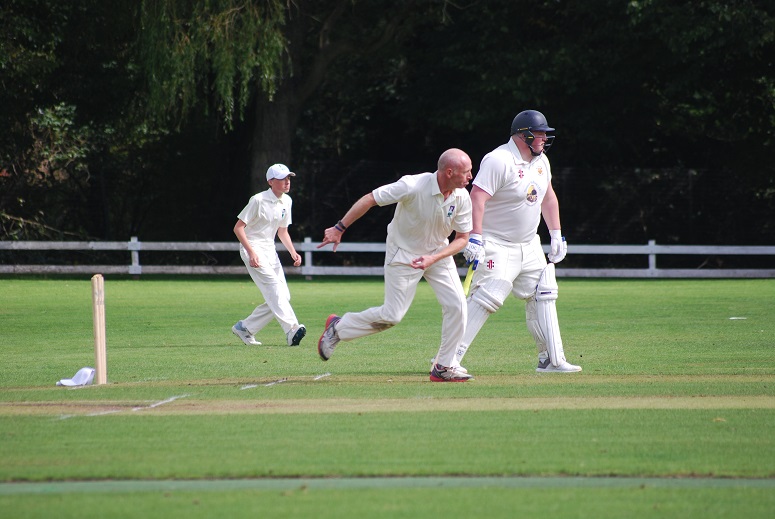 "And I didn't talk about it. I wasn't able to. But we should all encourage each other to share where we have challenges; it's not a weakness at all.

"There's more we can all do to bring these things out in the open. Particularly the men, we've got to keep talking about these things and not hide it under the carpet. Because if we can just save one life from being open about these challenges, then it's well worth it."

ECAD are searching for a title sponsor for the Centre, for which Darren outlines an ambitious plan of activities including fortnightly weekend training and match practice sessions, and a permanent base for the Academy that will produce the next generation of England Deaf players.
PROGRESSION
He also describes the progression between ECAD and the ECB's elite programmes: "We work really closely with [the ECB] at the grassroots participation end. This year for the first time, Deaf players have been admitted into the ECB D40 [the county level disability competition, previously only open to physically- and learning-disabled cricketers].
"It was two years ago now nearly, because of course we lost last season's disability competition, but we said there's no reason at all why Deaf players shouldn't be included in that. So the overlap between ECB and ECB is growing stronger every day."
With participation growing, retention strong, and the launch of the National Centre furthering already strong links between the recreational and elite games, as we emerge from the Covid-19 pandemic, Deaf cricket is in a far healthier place than many could have imagined.
Visit the ECAD page on the ConnectSport directory. To add your organisation for free, contact hello@connectsport.co.uk.

28 May 2021