Championing inclusive communities: The Harlequins Foundation
The Harlequins Foundation is the charitable arm of leading rugby union club, Harlequins FC. In the second part of this two-part article, ConnectSport reporter Tadhg Creedon speaks to Matt Williams, Schools and Inclusion Manager at the Foundation. Read the first part here.
The three core delivery pillars of the Harlequins Foundation are developing skills, promoting wellbeing and championing inclusion.
Regarding the latter, the Foundation delivers a comprehensive and diverse range of programmes specifically designed to build strong, active and inclusive communities and promote positive relations between groups and individuals from different backgrounds.
This is especially significant in the Quins heartlands, as Matt Williams – who oversees inclusion activities – points out.
"Hounslow is the most diverse borough of all the boroughs across London and then there's Richmond and Kingston next door, which are polar opposites," he explains.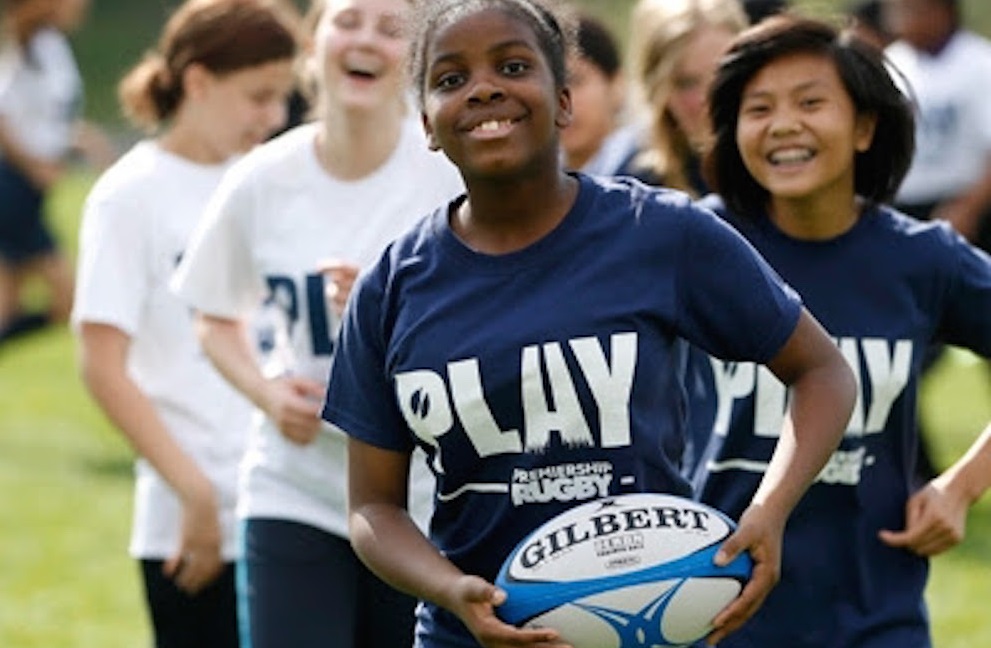 "We work in partnership with local clubs to open their doors and open their eyes. We encourage hundreds of young kids who never even thought about playing rugby because they don't see it as a sport they identify with."
With 14,000 children in the borough of Hounslow living in poverty, it is imperative that the Foundation works to make local clubs more accessible – regardless of sex, disability, race, ethnicity, religion or economic status.
And speaking of religion, Matthew is aware that Sunday morning training sessions happen up and down the country.
He adds: "You have a whole load of religious groups who will be in church then, so we must ask ourselves could we put something on at a different time in the week?"
INCLUSION ACTIVITIES
The Foundation's many inclusion activities include a senior wheelchair rugby team led by disability ambassador Mike Brown and Kylie Grimes, who is a Great Britain wheelchair player herself. The team is responsible for a sizeable catchment area because otherwise players would have to travel to the south coast or East London to play.
The Foundation also supports Surrey Chargers, the first mixed ability rugby team in the county. Mixed ability rugby is where anyone with any disability can play on the same pitch as non-disabled players.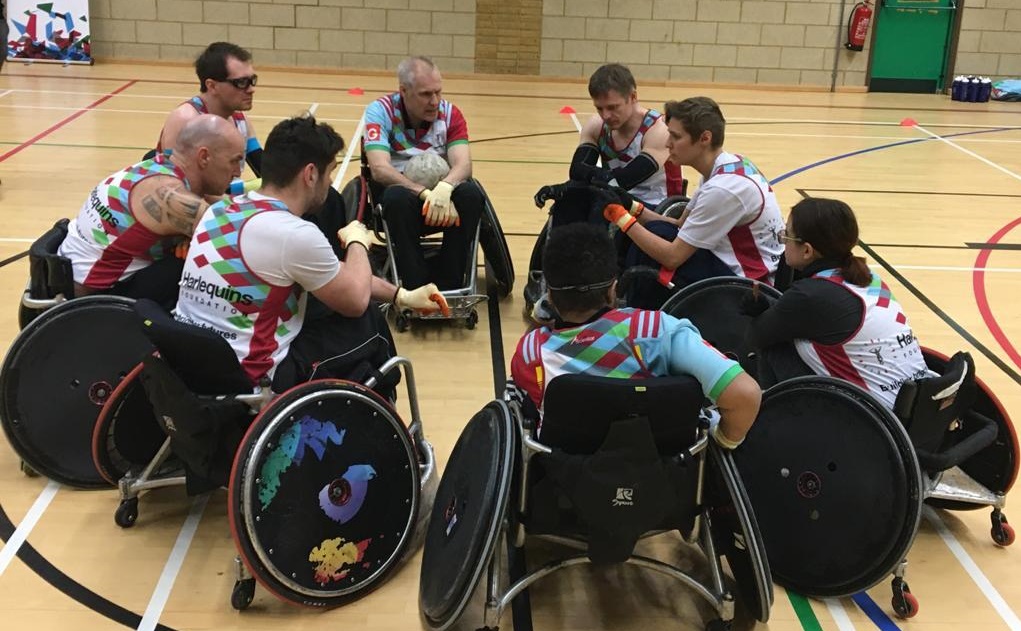 Matthew describes the ethos. "It's a sport as close to the real thing as possible and everyone has a part to play.
"Players from all sorts of backgrounds and abilities can get involved and have a smile on their face for a week. It's class."
IMART (The International Mixed Ability World Cup), in which Surrey Chargers will compete, is due to take place in Cork next summer, subject to the pandemic.
PROJECT SWITCH AND PROJECT RUGBY
In October 2016, the Foundation established Project Switch, a multi-tiered programme aimed at encouraging girls to get involved in sport.
By the age 14, it is estimated that just 10% of girls are doing enough physical activity. With rugby in particular, there is a big drop-off in girls participating after the age of 11, as up to that age they have been playing with the boys.
Switch is designed to counter-act that drop-off as far as possible, Matt explains.
"It is schools focused, aiming to facilitate young girls getting as many opportunities as possible in their schools. It means supporting PE teachers and facilitating fixtures between girls teams. We also put on community-based sessions like a youth club."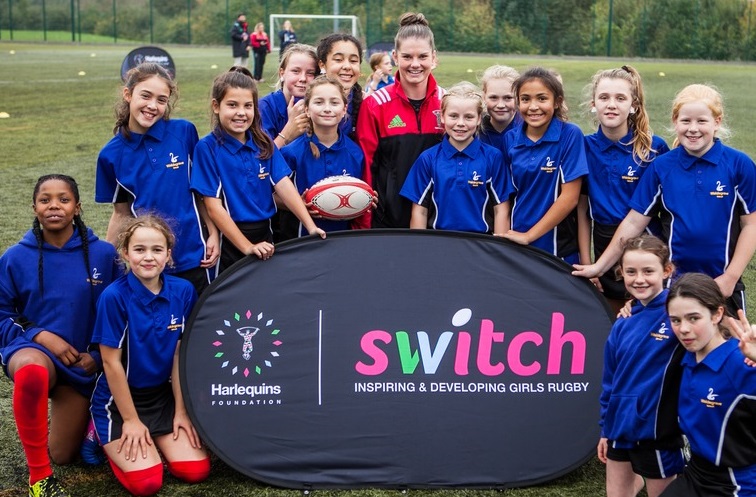 Since its inception, the project has engaged with 11 schools in Richmond and Twickenham and, in February 2019, an impressive 203 participants attended the Switch Roadshow, with two new schools rugby teams being created.
The Foundation also runs Project Rugby, which was created by Premiership Rugby and the RFU (Rugby Football Union). It is designed to increase participation in the game by people from traditionally marginalised groups, such as Black, Asian and Ethnic Minority communities; people from low socio-economic backgrounds, and disabled people.
It also aims to transition participants into regular rugby participation and improve individual wellbeing.
CHAMPIONING INCLUSIVE SOCIETIES
It is abundantly clear from the various projects and activities delivered by Matt and his colleagues that the Harlequins Foundation is committed to championing the idea of more inclusive societies.
This is especially important for this Foundation because of the demographic and cultural differences that exist between boroughs like Hounslow and Richmond, which despite their differences are both key parts of the club's heartlands.
The Harlequins Foundation was recognised for its efforts recently when, in partnership with the Asian Sports Foundation, it was awarded £8500 of National Lottery funding from Sport England's Tackling Inequalities Fund.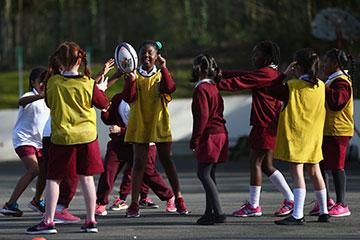 That funding will enable the Foundation to deliver a range of targeted interventions across Hounslow, and address the inequality in activity levels of under-represented groups, with a specific focus on South Asian females.
Even in as difficult a year as this, Matt says the Foundation "continues to connect communities through sport and uses it as a tool to deliver certain messages around inclusion and diversity".
For more information, contact Matt Williams at matthew.williams@quins.co.uk or foundation@quins.co.uk.
21 January 2021