Celebrating LGBT+ history month through sport
Around the UK, more than 1.2 million people over 16 years of age consider themselves to be part of the LGBT+ community. ConnectSport reporter Lukas Flottmeyer took a virtual tour to celebrate LGBT+ history month with various sporting organisations.
The dream of Gay Games in London
Just minutes into our video chat, Out For Sport co-chair Vicki Carter and I already dream about Gay Games being held in London. "I hope that London will be able to do that. A lot of major cities have done it, but London and the UK never has," says Vicki.
Having been involved since its foundation in 1998, Vicki and Out For Sport help LGBT+ sports groups to link and connect from London down to Brighton. "We run two key events: an award ceremony, which recognises and honours LGBT+ sports people and groups, and a sports fair to link the groups and people together," Vicki tells ConnectSport.
The size of England's capital city makes an overall organisation even harder. "It's hard to come together and find an identity because London is very spread out and very, very diverse," explains Vicki. Interestingly, Covid-19 gave the voluntary organisation an opportunity to connect even more people through online training, quizzes and other activities.
Over the last 23 years, life for the LGBT+ community has changed a lot in London, and the South-East. "Overall, it's a good news story. It's easier to be out and to set projects up," smiles Vicki. However, there is still a lot of work to be done.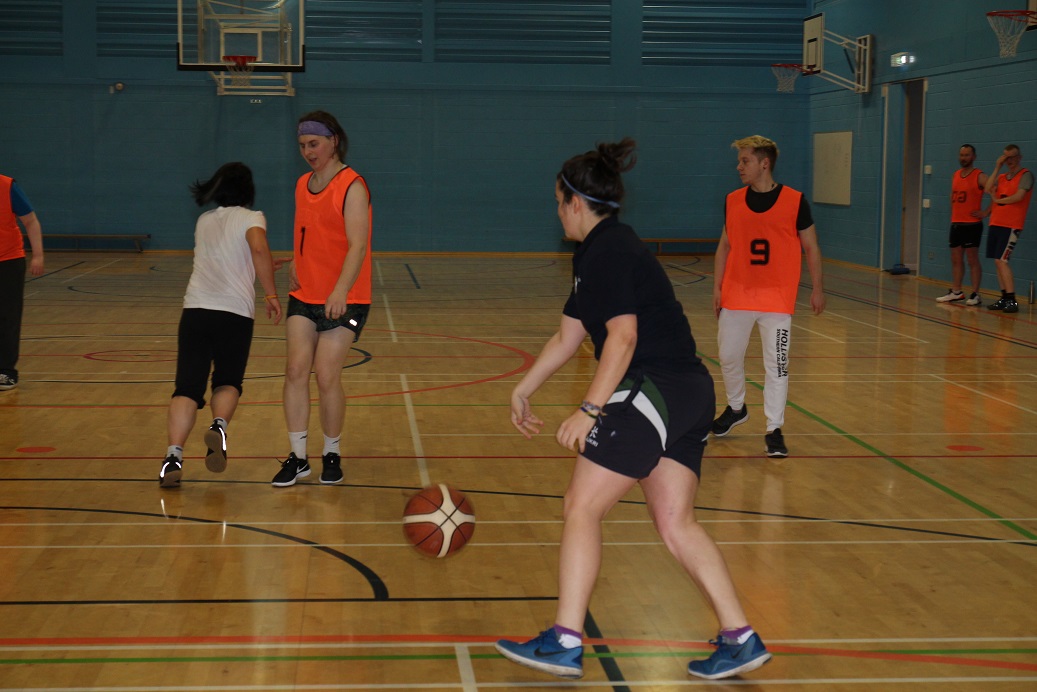 A Pride House in the West Midlands
My second stop was at Beatrice Thirkettle's home office. She is a freelancer who jumps in when needed for projects at Pride Sports. "We're an LGBT+ organisation for the whole of England. We fight against LGBT+ phobia and create LGBT+ inclusive space," explains Beatrice.
As one of only three organisations solely challenging homophobia, biphobia and transphobia in sport in the UK, Pride Sports supports newly set up LGBT+ sports clubs. Additionally, the organisation helps organisations - from national governing bodies down to grassroots clubs - to become more inclusive.
"Lou (Englefield, current director) and the founders realised that we need more spaces for LGBT+ people to do sports. Whilst it's fine to hold sports tournaments, you need to work with partner organisations," says Beatrice on the importance of a strategic perspective. "If people can access an environment where they feel welcomed, it changes their engagement. They can and want to be their authentic selves."
At the Commonwealth Games in Birmingham next year, Pride Sports is looking forward to implementing one of their biggest projects after LGBT+ history month ends: the Pride House. "It's a house full of talk, discussions and a safe space for everyone - like a club house," says Beatrice.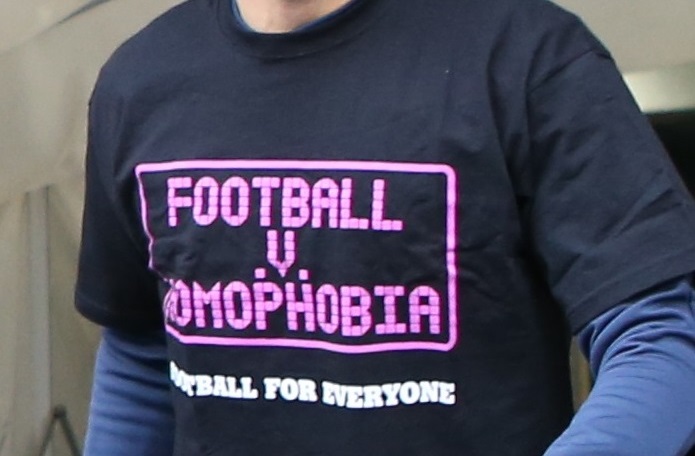 Waiting for the end of macho football
I'm still in speaking with Beatrice when the conversation turns to Pride Sports' biggest campaign: Football v Homophobia. "It was originally set up in 2008 as the Justin Campaign to recognise Justin Fashanu who tragically died in 1998," says Beatrice, who's also the youth panel co-ordinator for the campaign. "It highlights the lack of change in homophobia and LGBT+ phobia in football."
While Football v Homophobia is well known in professional and grassroots football, there was a lack of awareness in youth football four years ago. "Now we have a youth voice. I think that's really important to reflect all communities and young people are a crucial part of it," explains Beatrice.
During the month of action in February, the campaign asks football clubs and organisations to increase inclusion. "We're offering workshops and webinars with topics such as creating inclusive boards in committees. We're offering coaching webinars and interactive workshops as well," says Beatrice. "It's not really difficult to make some really positive change, to be honest."
Nonetheless Beatrice is still waiting for behavioural change in football, especially professional soccer. "That's daunting for gay and bi men but also for many non-LGBT+ men because they may feel pressured to play in these stereotypical roles that isn't them. The more we can unpick these stereotypes, everyone benefits."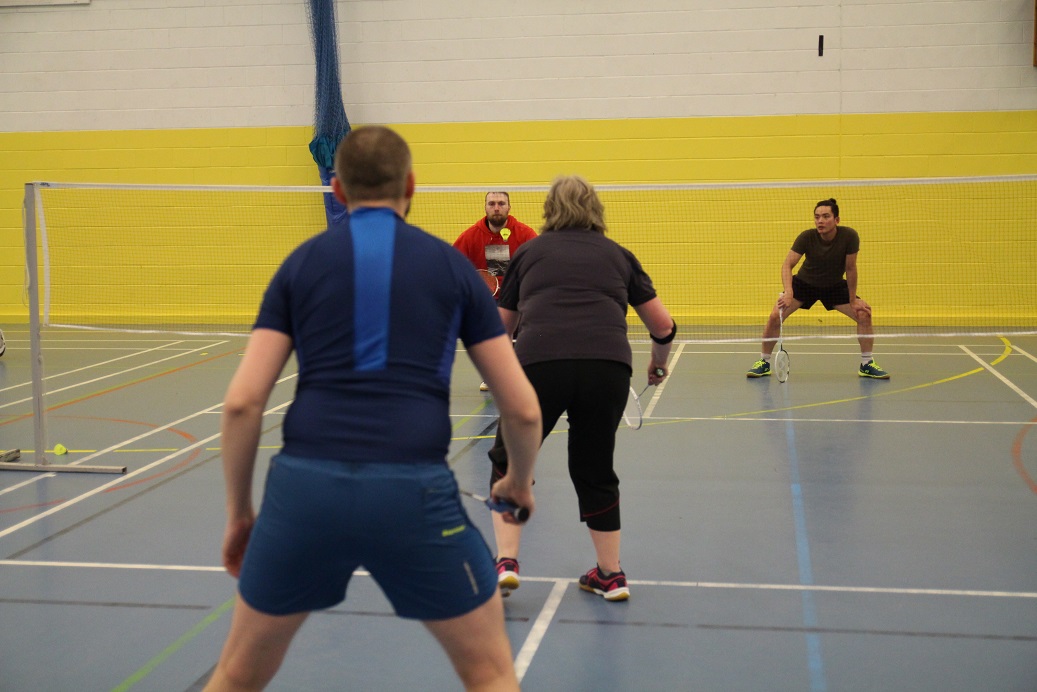 Working to be no longer needed
The last stop on my virtual tour is Scotland to chat with Hugh Torrance, executive director at LEAP Sports Scotland. "We try to dismantle the barriers that stand in the way of equality within sport," says Hugh. "We work very closely with other partners who work for LGBTIQ+ communities."
LEAP Sports is the only prominent LGBT+ sports organisation in Scotland. To improve the scene, funds and grants support the organisation with even the Scottish government involved. "Our current focus is to keep sports groups sustainable. During the pandemic, lots of these clubs need to keep their motivation up and members engaged," says Hugh, emphasising the importance of webinars and social events.
In June, Hugh hopes to hold the LEAP Sports' Festival Fortnight again. "That's two weeks of activities. We work with a lot of partners to help sports groups with funding, leadership and advocacy work."
Although helping sport groups to set up and increase inclusion is fun, Hugh has one big dream for LEAP Sports. "My ultimate dream is that we don't need to exist. Everyone who's working in equality should be ultimately trying to not have a job in the future."
Keep up to date with events and activities at sportsmedialgbt.com.
Pic credit: LEAP Sports Scotland, Pride Sports.
18 February 2021