Brixton Street Gym: A 'safe haven' for the local community
The founder of Brixton Street Gym has revealed how being exposed to violence from a young age affected his upbringing and made him determined to one day build a "safe haven" for his local community. Nia Harris reports for ConnectSport.
Terroll Lewis launched the charity-based community gym, Brixton Street Gym, in 2014 to provide a base for local people to train, and increase understanding and appreciation of how physical activity can generate mental wellbeing.
The idea of starting a 'street gym' came to Terroll after he could not afford to visit commercial gyms and had to go to local parks to train as an alternative. A video he posted on Youtube of him working out in a playground received thousands of views and, from this point, people wanted to train with him and join his mission.
In Brockwell Park in 2010, members of the community would gather to train with cones around the monkey and cycle bars. Then, as the movement grew, Brixton Street Gym was launched.
WELLBEING
Ten years later, Brixton Street Gym has expanded to a bigger gym with facilities and space to cater for a variety of classes and people, including female-only sessions, youth classes and 'seated circuits', a class for individuals in wheelchairs.
Brixton Street Gym is not just a place to train and stay fit, it has been designed to provide a space for the community to develop in all areas of life, and most importantly promote mental wellbeing.
Terroll says: "This is more than just a gym, it's a hub. As well as doing the physical side of training we also do the mental side of training."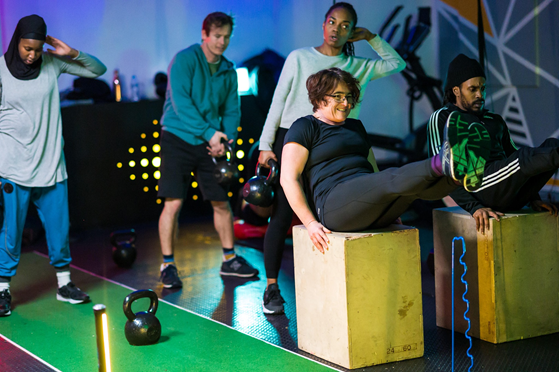 He told the South West Londoner: "My whole thing about training was never just about the physical side of things, it started with the mental side of things.
"It helped me change my mindset, it helped me have that place of meditation. It helped me with my decisions in life, it just kept me consistent."
Terroll adds: "You take that same mindset of training and apply it to your lifestyle. That same mindset of 'if I don't know how to do it, I'm going to learn how to do it'. That mindset of 'if I fall, I'm going to get back up'."
IMPACT
He explains why this is important. "We're not just a gym that cares about getting memberships and money, we actually care about the impact we make in people's life and the impact that we make in the community.
"We keep an eye on people that are feeling depressed or going through hard times financially and we support them wherever we can."
Another goal for the gym is to show individuals how to develop skills and knowledge to help them prepare for jobs. The community space has provided a learning hub that includes 'Bookstop Brixton' to encourage reading and skills-building such as CV-writing.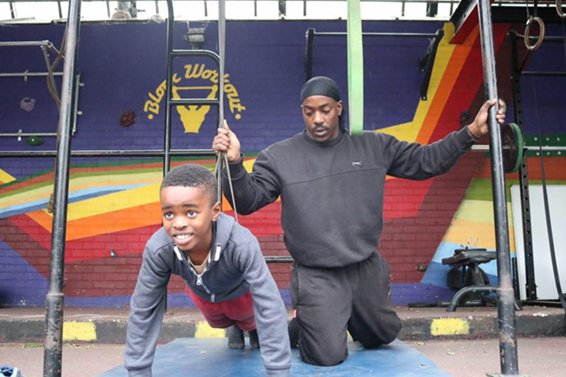 "It's not just about this place. We want them to spread their wings," says Terroll.
"We have actually created this place so people can get jobs… so that people don't have to go to the streets to make money."
Brixton Street Gym, whose motto is 'a community that trains together stays together', also offers free classes for young people, which are open to the community every Saturday.
STRONGER
Youth members gave their thoughts on the gym. Issac says: "The Street Gym is good for the people in the Brixton community, there are not many youth centres around Brixton." Moses adds: "They have helped us a lot to face our fears and get stronger"
Terroll hopes to continue to inspire young people to achieve greater things. He talks about helping youth involved in gangs to turn their life around.
"You want to be an architect but you're a gang member right now, don't worry. You can change that around, but there are steps in order to get there.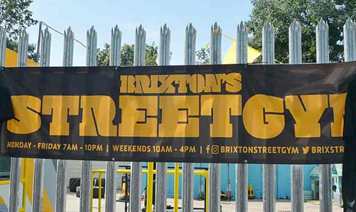 "They need some direction, they need some guidance, they need some support."
Although restrictions brought about by the Covid-19 pandemic have temporarily put sessions on hold, the plan is to re-open as normal once these restrictions are lifted.
At a time when local authority leisure services and private gyms around the country are asking for more Government support, the not-for-profit model that Brixton Street Gym provides, and the value that it provides to the local community, is surely worth supporting.
14 January 2021