Activating Purpose: Social mobility for economic recovery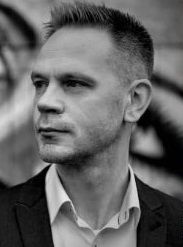 We speak to Paul Evans, the new CEO of the social mobility charity 'Leadership Through Sport and Business' (LTSB), who is returning to Sport for Development having previously helped Street League to grow across the UK as Managing Director of the charity. On June 24th (11-1200 BST), he participated in a webinar entitled 'Activating Purpose: Social Mobility for Economic Recovery' with a panel of experts from the worlds of business and sport including Lord Mervyn Davies of Abersoch (LTSB Patron and Chair of Corsair Capital), Andy Ellis (Head of NatWest Ventures) and Jimmy Floyd Hasselbaink (former Holland and Chelsea footballer).
Hi Paul. Thanks for speaking to ConnectSport. Can you tell us about LTSB, and the webinar that happened on June 24th?
LTSB is a social mobility charity that prepares and supports young people from disadvantaged backgrounds into meaningful careers with major firms. We combine sport, employment experiences and skills development, ensuring they find skilled careers – and companies get positive, effective school-leavers who can contribute effectively from their first day. ​Our pre-apprenticeship bootcamps can last from four weeks to 12 weeks depending on the qualification or industry route. From last year's cohort, 77% were what is termed as 'BAME' (Black, Asian or Minority Ethnic) and 32% were female, in industries that are male dominated. We're also proud that 92% completed the programmes, and 90% are still in those opportunities 12 months on. Their average salary is £17,500, which is £10,000 more than the apprenticeship minimum – and that is important to emphasise because if a young person goes into an apprenticeship themselves, an employer can pay them as little as £4.20 per hour. So it's not surprising that young people jump at entry-level jobs but put off 'investing in themselves', because they want and need money immediately.
We believe that social mobility is one of the keys to economic recovery, and so do many of our partners and supporters. Our webinar highlighted the importance of cross-sector collaboration and the need for businesses to come out of the Covid-19 crisis more diverse, inclusive and focused on giving young people the opportunities they need to truly turn their lives around. We also highlighted our partnership with NatWest / RBS as an example of opening up recruitment practices, engaging with the Third Sector and creating programmes that allow young people to join apprenticeships – especially those who may previously never have got those opportunities. The partnership will see 250 young people across three cities access a range of digital and tech opportunities, from Financial Customer Services through to Digital Apprentice Degrees.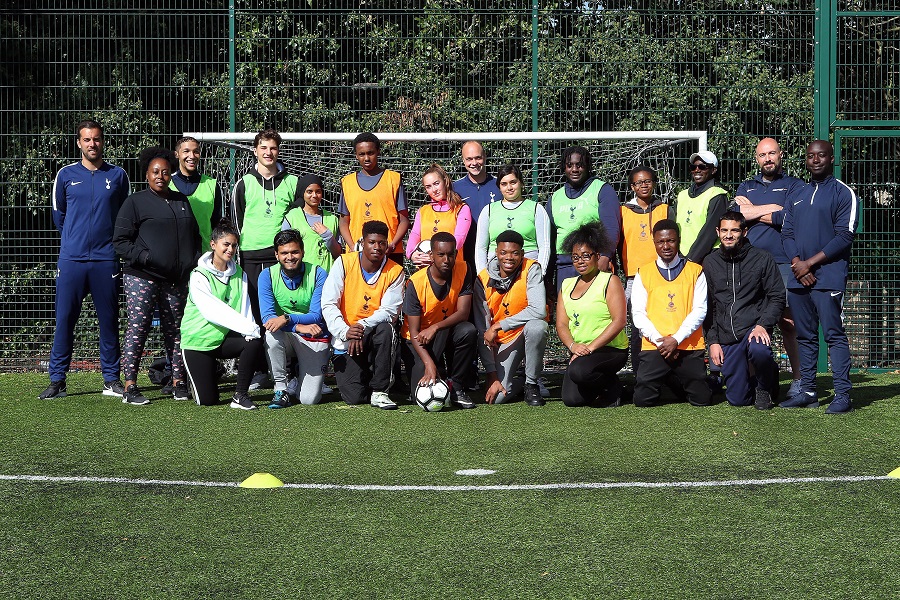 This feels especially relevant right now as we emerge from lockdown. Looking at society - and more specifically industry - in a post-Covid world, what do you expect to have changed, if anything?
It's not so much about what has changed as there being a growing appetite and the need for change – possibly even for systemic change. Another youth unemployment crisis will be bad for business, bad for society and bad for the next generation. By business committing to social mobility programmes, working with Government, Third Sector organisations and communities, we can tackle head on the risk of young people who face disadvantage, slipping further to the back of the queue when it comes to securing opportunities.
Wages and social mobility are inextricably linked. It's easier for a young person to take a higher-paid job that does little for their long-term prospects than to invest in their future by taking a lower-paid job with better prospects. As a society we need to promote the value of apprenticeships, ensure that young people receive a fair salary, widen recruitment and entry criteria, and ensure equality of opportunity. Forward-thinking businesses will realise the importance of inclusive behaviour and promoting a diverse workforce that reflects the communities they serve, and contributes to their profitability. Most business leaders know they cannot do what they have always done, and to find different people, they have to look in different places. To succeed, diversity of thought is paramount and a large-scale culture change is long overdue.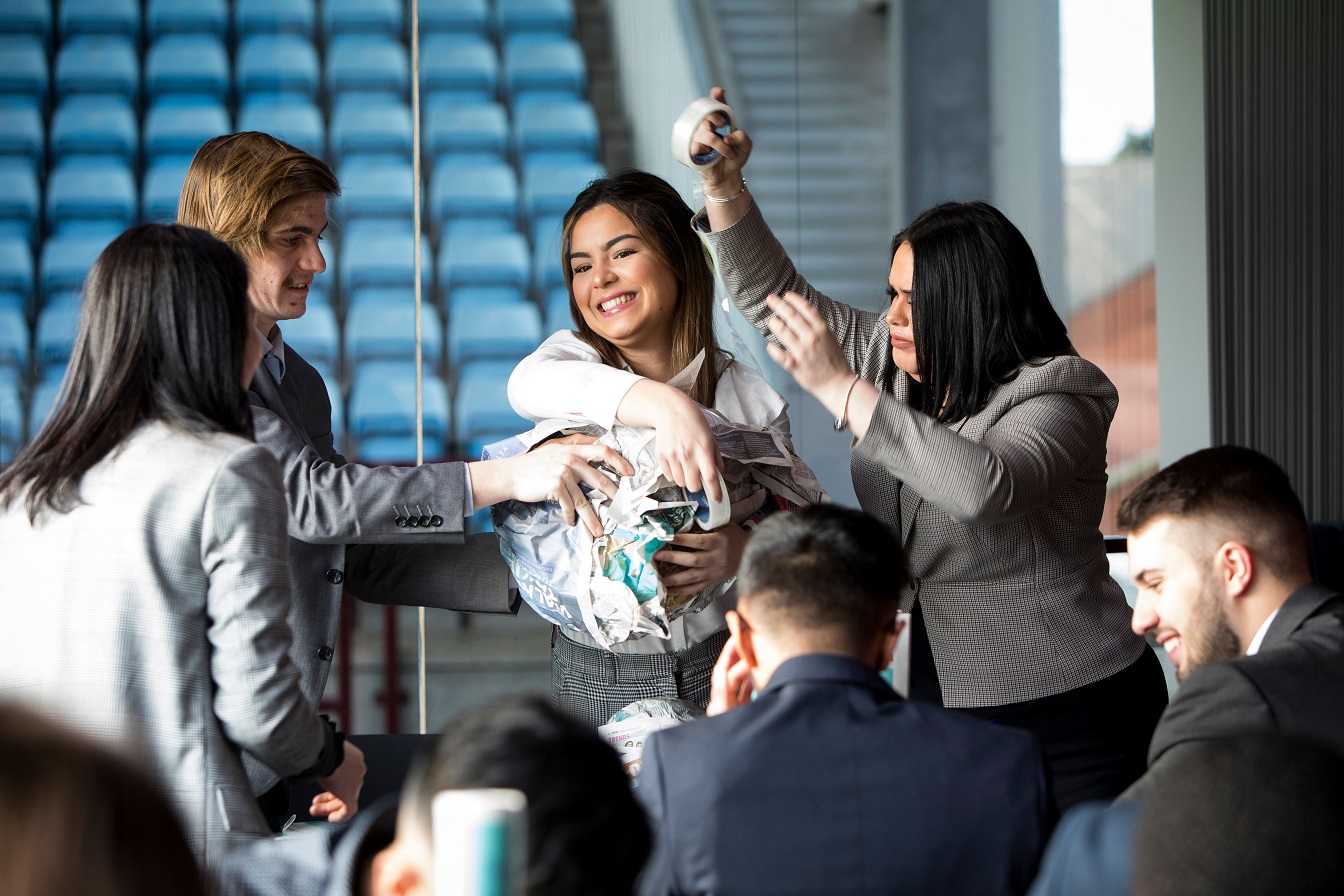 What does this mean for young people, many of whom will have been left feeling worried about the impact of Covid and an economic downturn in terms of their employment prospects; and secondly, angry and frustrated to see how age-old institutional issues persist, such as racial prejudice?
We know how young people are feeling because we are asking them, through webinars, support calls, social media chats and virtual mentoring. They are worried; because of where they come from, they feel they will fall to back of the queue when businesses start re-hiring, and may not have the patience, budgets or appetite to take a chance on them. Many of the roles and industries that young people would have traditionally been employed in – such as retail and hospitality – have not been available during the pandemic which has led to young people being made redundant and losing vital income. And we do not know how fast those industries will recover. There is anger, frustration and fear, further exacerbated by recent events played out in the media. Racism, hatred and further evidence of systemic problems that marginalise, suppress and create barriers to social and economic progress.
The world cannot rely upon governments to create seismic change and a fairer, more equitable society where everyone can flourish no matter their background, colour or creed. However, we believe business leaders can – and in many cases they are! There are great examples of businesses – including our own partners – stepping up to address disadvantage and division. For example, right in the middle of the Covid-19 crisis, NatWest / RBS announced they would be ring-fencing the opportunities they had promised us and our young people, thus ensuring their social mobility programme, powered by LTSB, was protected along with its budget. That takes courage and commitment, and is a great example of a business delivering on its promises and determination to creating a fairer society.
For many of our corporate partners, the funding for the work they do with LTSB does not come from a CSR strategy, but from their recruitment budgets, as an integrated strategy for more inclusive and diverse recruitment. Imagine if more and more business leaders began to see the economic upside of not just taking on an apprentice as part of their CSR strategy, but as part of their central recruitment strategy. We need our young people to be seen as viable, capable and attractive assets for any business.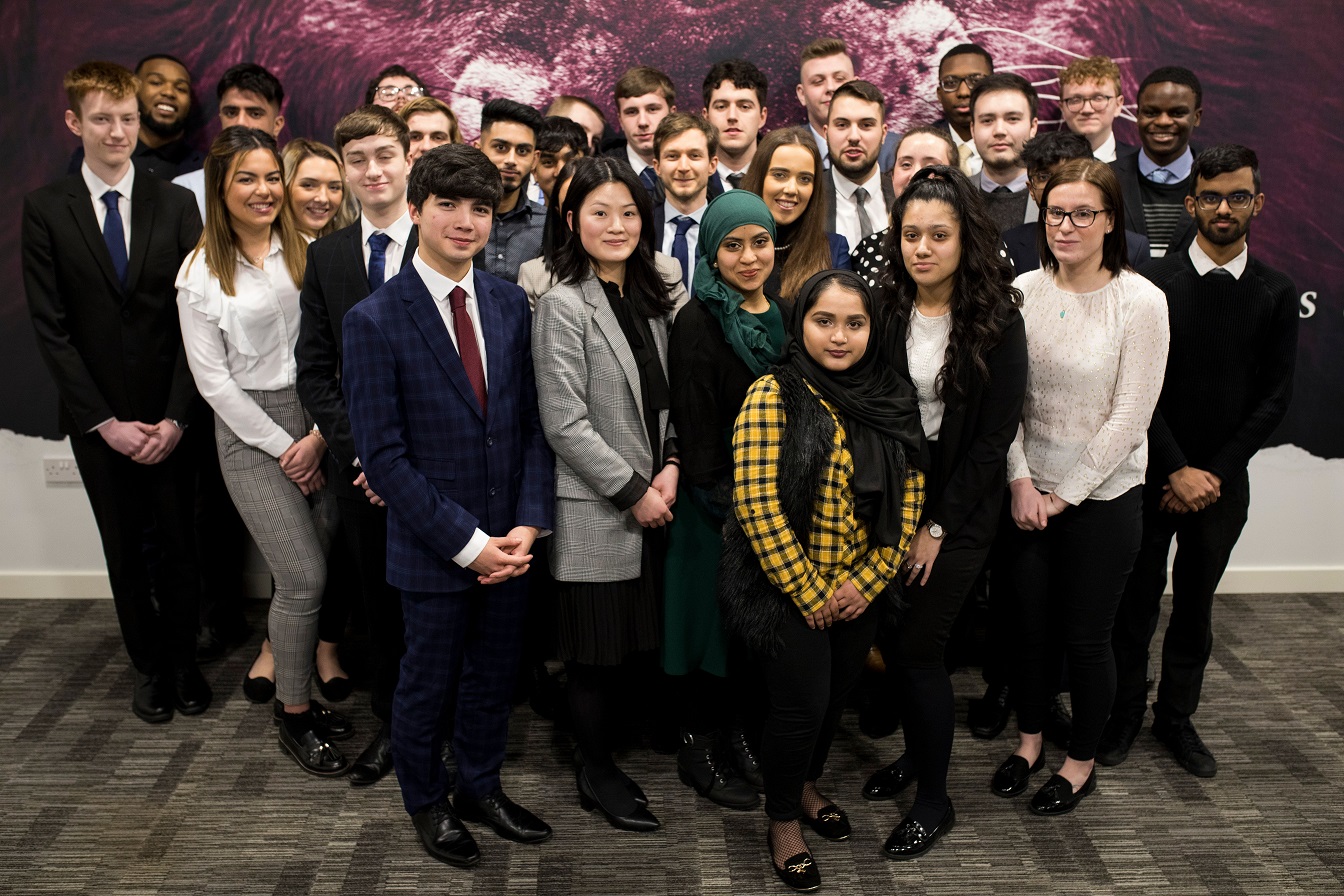 In your annual report there is a telling quote from Agnes Thiong'o, a young person who with support from LTSB is now working as a Technology and Management Consulting analyst for RSM UK. She says: "Too many young people from disadvantaged backgrounds become defined by what they're doing out of necessity. It can be hard to get the right people to hear what else you can do." What does she mean?
We have a tendency to define a person's future by their present. Agnes was a care worker and felt that people saw that job as a definition of her, an indicator of her future, and all that she could do. This happens to so many young people, who are forced to take jobs because of the need to earn, but they become stuck – labelled and ignored since "that is what they are…. that is what they do". You may have a future CEO working in a factory because they feel they have no other option; we might never see their potential, only their present. That is why at LTSB we advocate and mediate between the young person and employers, and because of our extensive networks can introduce them to people and organisations they would never had been able to connect with on their own. Who knows what some young people are capable of if they are never given the opportunity? This is about more than just entry-level jobs, but careers they care about and that can match their aspirations and ambitions.
You say this as a 'moment for action' in terms of business leaders re-defining their purpose, but as far back as the mid-1990s businesses talked about a 'triple bottom line' (people, planet and profit). What makes this moment different in terms of the economic rationale for companies?
It's a scandal really that we have been talking about this for so long, and not achieved more, but that doesn't mean that we shouldn't always try. It doesn't mean there shouldn't be another starting point, or another moment for action. From a social mobility perspective, if we don't and we have the clichéd 'lost generation of young people' going right to the back of the queue - if we don't care about opportunities for the most disadvantaged - then we're just going to see that massive divide between rich and poor, and a really unequal society that is going to carry on getting worse. Society becomes irreparable because there aren't the systems or structures to get things back on track, like local authorities running out of money, and cutting youth services and apprenticeships.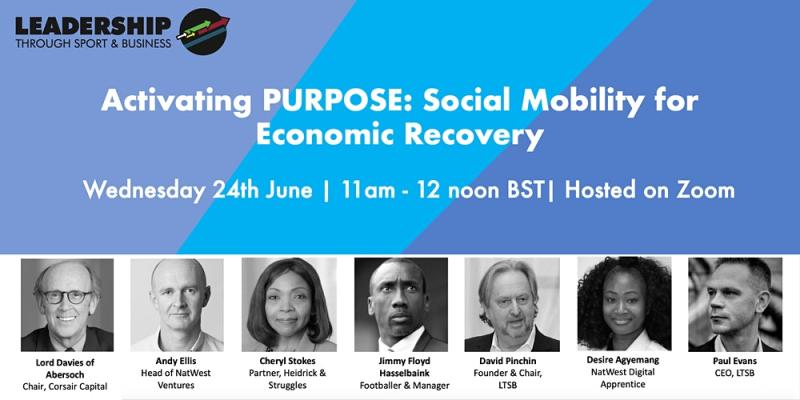 There has to be a moment when you appreciate that the full impact on the businesses' bottom line might not be felt right now, but will be down the line. Digital and tech is the fastest growing sector in the UK but also one of the most problematic in terms of diversity – there's people we are not reaching and engaging with – and at the same time we have a digital skills crisis. How can that be? How can there not be a thread here that pulls those things together? Because of recruitment bias, we look in the same places for the same people, and we say that entry requirements are always needed – you must have a degree. So if you're a young person who didn't go to university then you're probably not going to get the job. But hang on a minute, maybe they didn't go because they didn't want to be in debt, or are scared of debt because they have lived with the effects of it all of their lives? Already that person has been filtered out, and they will never end up becoming a company director.
The 'moment of action' we are talking about here is not just 'let's start working with the Third Sector', it's about 'are we recruiting in the right way? Are we reaching the people?' If we don't change, at some point all the people that look the same in digital and tech will look at each other and think 'oh dear, we should have acted'.
Follow Paul on LinkedIn or @PaulEvans79 on Twitter.
19 June 2020