Youth Sport Trust
Creating a brighter future for all children and young people through the power of sport
The Youth Sport Trust is an independent UK children's charity dedicated to ensuring that every child enjoys the life-changing benefits that come from play and sport. Since 1995 we have been pioneering new ways of using sport to improve children's wellbeing and give them a brighter future.
Its work aims to ensure that every child – regardless of age, gender, background or ability – has the opportunity to enjoy the benefits of an active lifestyle and access to high quality PE and school sport. We passionately believe this is crucial to tackling some of the biggest challenges facing today's generation of children and young people.
In 2016/17 YST worked with more than 750,000 young people and over 20,000 schools. More information about be found in YST's annual impact report.
YST's international arm, Youth Sport Trust International, works in some of the poorest areas of the world, tackling poverty, inequality and conflict to bring about effective and sustainable change. It also works closely with partners in Europe and other developed nations. All of its work seeks to address the United Nations' Global Goals for Sustainable Development.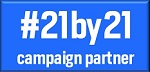 #21by21 is a national campaign bringing together sports organisations with business and policy-makers in a pledge to provide 21,000 community sport coaches and volunteers with mental health awareness training by 2021. Find out more about the campaign.
SportPark, 3 Oakwood Drive, Leicestershire LE11 3QF
01509 226600 (Main office)
SIGN UP FOR THE CONNECTSPORT NEWSLETTER
Receive weekly news and get ConnectSport updates direct to your inbox