York St John University
York St John University has been a leading education, training and research institution since 1841. We stand for equality, ambition and social impact. Founded in the heart of the historic city of York we serve a global campus of students who thrive on academic excellence, graduate employability and a strong sense of community.
Our philosophy of sport is framed around social justice, the right to play, putting the performer before the performance, a focus on the healthy athlete, stressing participation over consumerism and holding to account those who seek elitism rather than sporting excellence. This approach puts values at the centre of how we teach, research and practice sport.
"We place a great deal of trust in coaches to help aspiring athletes develop in their sport but also to provide a safe and fun environment. We know that engaging in sport can improve mental and physical wellbeing. As commitments are made to protect the physical health of those in sport, we must also protect mental health. Mental health awareness is very important and should be a requirement for all coaches. We are fully behind the Sport for Development Coalition bid to get 21,000 sports coaches and volunteers trained in mental health awareness by the year 2021." Andrew Hill, Professor of Sport and Exercise Psychology at York St John University.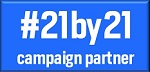 #21by21 is a national campaign bringing together sports organisations with business and policy-makers in a pledge to provide 21,000 community sport coaches and volunteers with mental health awareness training by 2021. Find out more about the campaign.
SIGN UP FOR THE CONNECTSPORT NEWSLETTER
Receive weekly news and get ConnectSport updates direct to your inbox