Training in Mind
For the mental health and wellbeing of all
Training in Mind is a social enterprise and was formally established in 2011, after building on early work carried out since 2000. We are the license holders of Mental Health First Aid in Wales.
Mental Health first Aid is for everyone. Mental Health problems are extremely common with one in four people experiencing some kind of mental health.
Training is essential to equip people with tools, understanding and confidence to deal with all kinds of mental ill-health and wellbeing issues.
"Training in Mind are proud to support the 21by21 campaign and we hope to be part of increasing mental health awareness amongst anyone involved with grass roots sport in our communities." Claire Read, Operations Manager.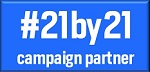 Units 1-3 Church View, Ivor Street, Blaenafon, Torfaen, NP4 9NA
SIGN UP FOR THE CONNECTSPORT NEWSLETTER
Receive weekly news and get ConnectSport updates direct to your inbox