Sport for Development Coalition
ConnectSport is the official media partner of the Sport for Development Coalition. The Coalition is a movement of Sport for Development organisations based across the UK and Ireland who speak with a united voice and passion. All Coalition members believe in the power of sport and physical activity to act as effective tools for intervention when generating positive social outcomes.
The Coalition aims to provide evidence of this, especially to other sectors – such as health, crime reduction or education – and to funders or investors seeking more efficient solutions for society's biggest problems. The Coalition is managed by Sarah Mortiboys who was appointed to the role in June 2018, and it is funded and supported by Sport England, Comic Relief and the Laureus Sport for Good Foundation. Contact Sarah via email, LinkedIn or Twitter.
Read more at connectsport.co.uk/coalition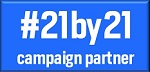 Comic Relief, 89 Albert Embankment, Lambeth, London SE1 7TP
SIGN UP FOR THE CONNECTSPORT NEWSLETTER
Receive weekly news and get ConnectSport updates direct to your inbox