Newport Live
Inspiring people to be happier and healthier
The Sports Development Team in Newport is highly regarded locally, regionally and nationally by partners such as Sport Wales, Disability Sport Wales, Street Games, and the Office of the Police and Crime Commissioner for Gwent having won awards and been recognised for its innovation and good practice.
Our team delivers and facilitates high quality sporting opportunities for children, families, schools, communities, sports clubs, and local groups across Newport.
We know sport and physical activity can have such a positive impact on people's lives including children, families, specific groups, and our diverse communities. The team strives to make a difference in our communities and to get more people hooked on sport for life.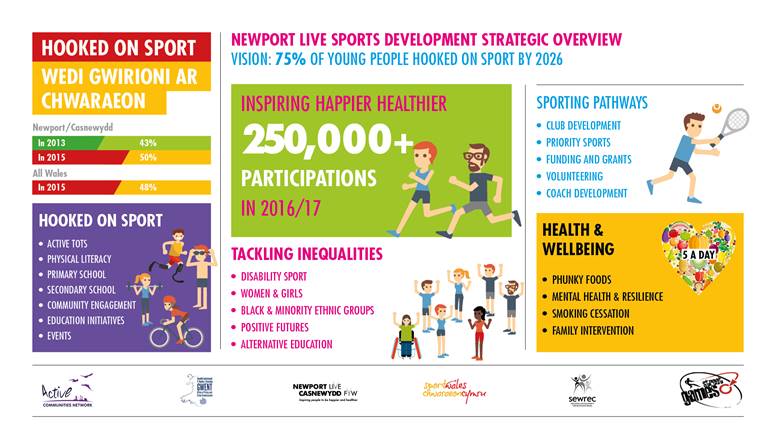 Regional Swimming Pool and Tennis Centre, Newport International Sports Village, Newport NP19 4RA
SIGN UP FOR THE CONNECTSPORT NEWSLETTER
Receive weekly news and get ConnectSport updates direct to your inbox