Zaha hails Kicks impact
Crystal Palace star Wilfred Zaha joined participants from the club's 'Kicks' session in Croydon to celebrate a commitment from the Premier League to fund the community programme for another three years.
Zaha, who grew up in Croydon and attended Kicks sessions with the Palace for Life Foundation during his teenage years, visited the Legacy Youth Zone on Whitehorse Road to meet young footballers, cheerleaders and boxers.
The continued investment from the Premier League will enable more than 175,000 young people to access Premier League Kicks sessions across England and Wales by 2022.
PROGRESS
Zaha said: "Kicks was a big part of my childhood, it gave me somewhere to play football near my house so when I wasn't training with Palace I always had somewhere else to go and practise my skills with my friends.
"Things like Kicks bring the club and community closer together, so it's not just about the match on a Saturday, there's activity happening all the time. Having Kicks affiliated with the club is a really good thing, if there's a talented young player here, they know they could get the chance to progress to the next level as well.
"It's good to see the kids getting involved with loads of different sports, like cheerleading and boxing, and it's mixed too, so everyone is involved together and it's a safe place for them to be."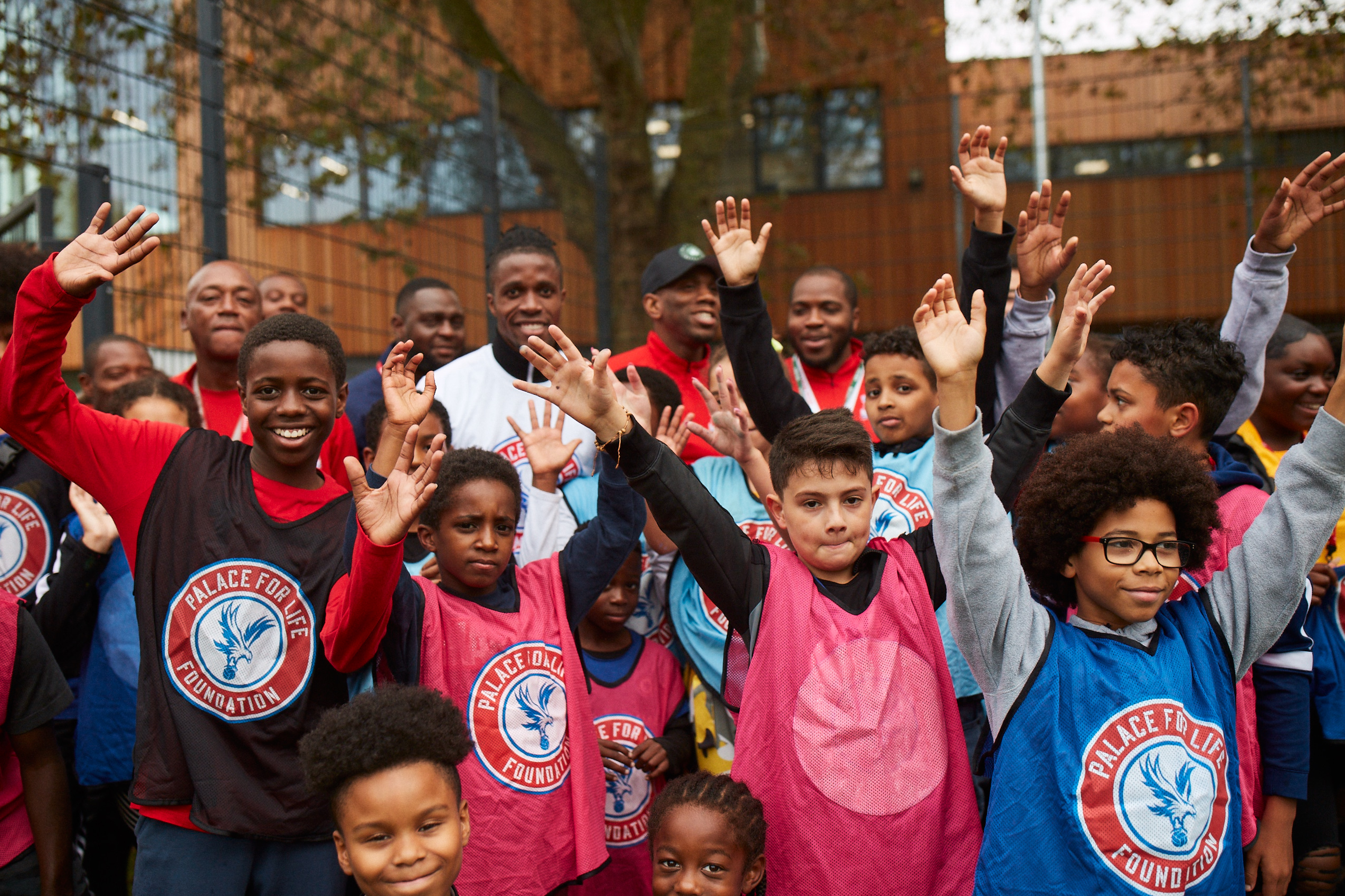 Premier League Kicks gives young people access to free football sessions, sports sessions and workshops, providing them with opportunities, support and pathways to achieve their full potential. Palace for Life Foundation work closely with young people and partners in the local area, including the Metropolitan Police, Legacy Youth Zone and Croydon Council to create stronger, safer and more inclusive communities.
Aimed at eight to 18-year-olds, Kicks engages young people in positive activities through their passion for football, whilst also addressing topics covering everything from equality and inclusion to serious youth violence.
Premier League Kicks Co-ordinator at Palace for Life Foundation, John Patrick, said: "It's my job to make sure these sessions are fun and engaging so it's been really special to have Wilf here today, he knows all about the benefits of Kicks from his own experience.
OPPORTUNITIES
"Kicks gives young people something to do after school, it keeps them out of trouble and gives them opportunities, not everyone is into football, so offering a variety of sports is really important."
Premier League support will see the programme grow so that 90 Premier League, EFL and National League clubs are able to deliver sport and education sessions in hundreds of local communities where projects are needed most. With a focus on integration, equality and inclusion, thousands more girls will be engaged, and clubs will deliver ever more inclusive sessions.
Palace for Life Foundation has been running Premier League Kicks sessions for the past 13 years since the programme launched in 2006 and has encouraged thousands of participants to take part in positive activity.
To find out more, visit the Palace for Life Foundation page on the ConnectSport directory. To add your organisation for FREE, contact hello@connectsport.co.uk.
01 November 2019