Youth Sport Trust leads virtual activity programme
The UK government is supporting a virtual weekly sport and physical activity digital programme to keep children active during the period of school closures resulting from the Coronavirus outbreak.
A workforce of more than 450 trusted and experienced leaders of school sport and physical activity programmes are being redeployed to provide online activities and digital content to support every child in achieving 60 active minutes a day in line with the Chief Medical Officer's guidance.
Sport England and children's charity, Youth Sport Trust, have responded to a pressing need for action following school closures, remote working and social distancing. This is a key action within a broader sector pledge to work together and maximise impact.
The weekly programme will include a variety of activities such as fitness, personal challenges, online contests, problem-solving games and those which support physical competence, and mindfulness.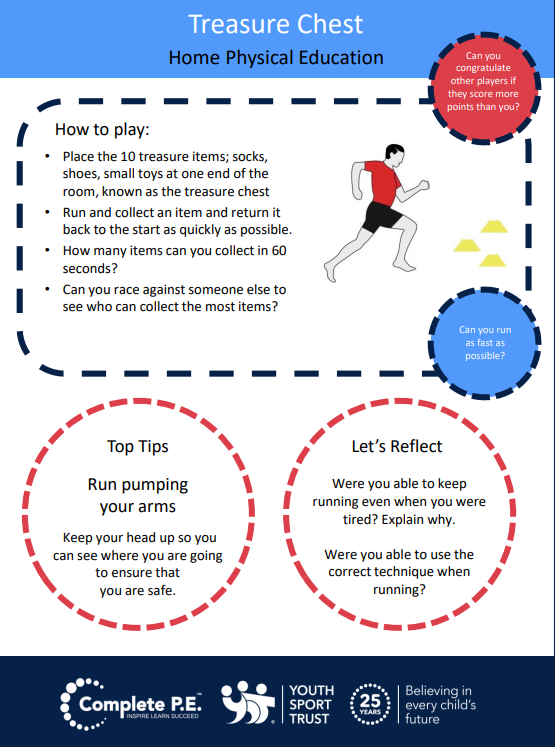 Ali Oliver, Chief Executive of Youth Sport Trust, said: "There are two key priorities for our charity and the sport sector during this pandemic. One, we must ensure physical literacy, physical fitness and mental health is maintained at a time when children's lifestyles could easily become more sedentary. Two, we need to use this moment in history to promote healthier lifestyle habits and the positive and productive uses of technology.
"I am sure I speak for many when I say the anxiety and uncertainty that this pandemic is causing young people is deeply upsetting and concerning for their future health. But this is what the Youth Sport Trust and other bodies we work with exist for: we work tirelessly to support schools, communities, parents and carers to instil in children a love of movement and an understanding of how to unlock the physical, social, emotional and cognitive benefits that come from play and sport.
"We are working alongside many others in the sector to co-ordinate efforts and do all we can to help. We hope these weekly activity programmes will help make being in the home a more pleasant and positive experience for everybody."
Culture Secretary Oliver Dowden said: "We all know how important physical activity is for our physical and mental health. We've been working with bodies like Sport England and the Youth Sport Trust to give parents ideas to keep young people fit and active, give them a sense of routine, and support their learning at home."
The weekly programme and resources will be made available on www.yourschoolgames.com
23 March 2020