Wigan Warriors tackle local domestic violence
Wigan Warriors Community Foundation has launched the 'Respect Her' campaign in response to inordinately high levels of domestic abuse against women in the area.
Reports of domestic abuse in Wigan and Leigh are four times higher than the national average, with a total of 7,137 reported incidents in the last year.
The Super League club's Community Foundation has joined with White Ribbon UK to raise awareness of violence against women and girls in a campaign fronted by Wigan Warriors players Sean O'Loughlin, Willie Isa, Tommy Leuluai and Liam Marshall.
The campaign focuses on helping young women and men to stand up, speak out and take action against male violence and promote a culture of equality and respect locally and in the wider community.
The campaign seeks to create a more united community where women and men are equals and know how to respect and value themselves. It will raise awareness of all forms of abuse and inequality that girls and women are confronted with.
O'Loughlin, Wigan Warriors and England captain said: "Wigan Warriors want to send a clear message to our fans, and the wider community, that male violence against women and girls must stop.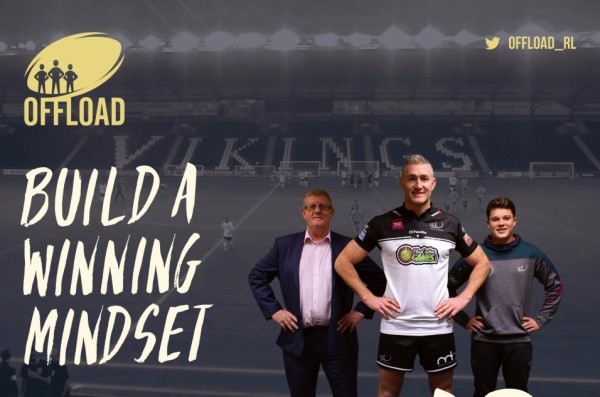 "It's really important that we do what we can to promote a culture of equality and respect in Wigan. Our Respect Her campaign aims to raise awareness of violence against women and girls, and to challenge male cultures that lead to harassment, abuse and violence."
Claire Taylor, from the Community Foundation, added: "The key message of our Respect Her campaign is one of respect. We want men to have that respect for women and girls and we want to promote the message for women and girls to have respect for themselves. We want this campaign to act as a catalyst for change – to promote a culture of equality and respect locally and in the wider community and raise awareness of the issues still facing women in today's society and here in the Wigan Borough.
"We will have a calendar of events for our Respect Her campaign to announce and we're delighted that White Ribbon UK are supporting this Wigan Warriors Community Foundation initiative."
Chris Green OBE, founder and President of White Ribbon UK, added: "Men's violence against women has been described by the UN as 'the worst human rights abuse in the world today' and it is happening around us.
"We need men to be actively challenging abusive attitudes and male violence towards women. Being passively non-violent is not enough. That is why it is great to have Wigan Warriors as ambassadors and the club as White Ribbon supporters.
"Rugby League is a team game and it takes teamwork to create a more respectful equal society. It's great to be working together to challenge male abuse and violence towards women."
For more information on the Respect Her campaign, go to the Wigan Warriors website.
04 September 2018