United star hails charity after CSJ success
Manchester United footballer Chris Smalling has hailed Football Beyond Borders' ability to "elevate" vulnerable young people after the charity was announced as winners of the education category in the Centre for Social Justice's 2020 Awards.
The CSJ Awards, in partnership with The Telegraph, is a prestigious annual awards ceremony that honours the best poverty-fighting charities and social enterprises across the UK. It is usually held in April at an evening event but this year has moved online due to Covid-19 restrictions.
Smalling is an ambassador for Football Beyond Borders (FBB) and so the CSJ asked him to present the award to the charity.
"I'm so pleased to present the CSJ's education award to Football Beyond Borders," he said.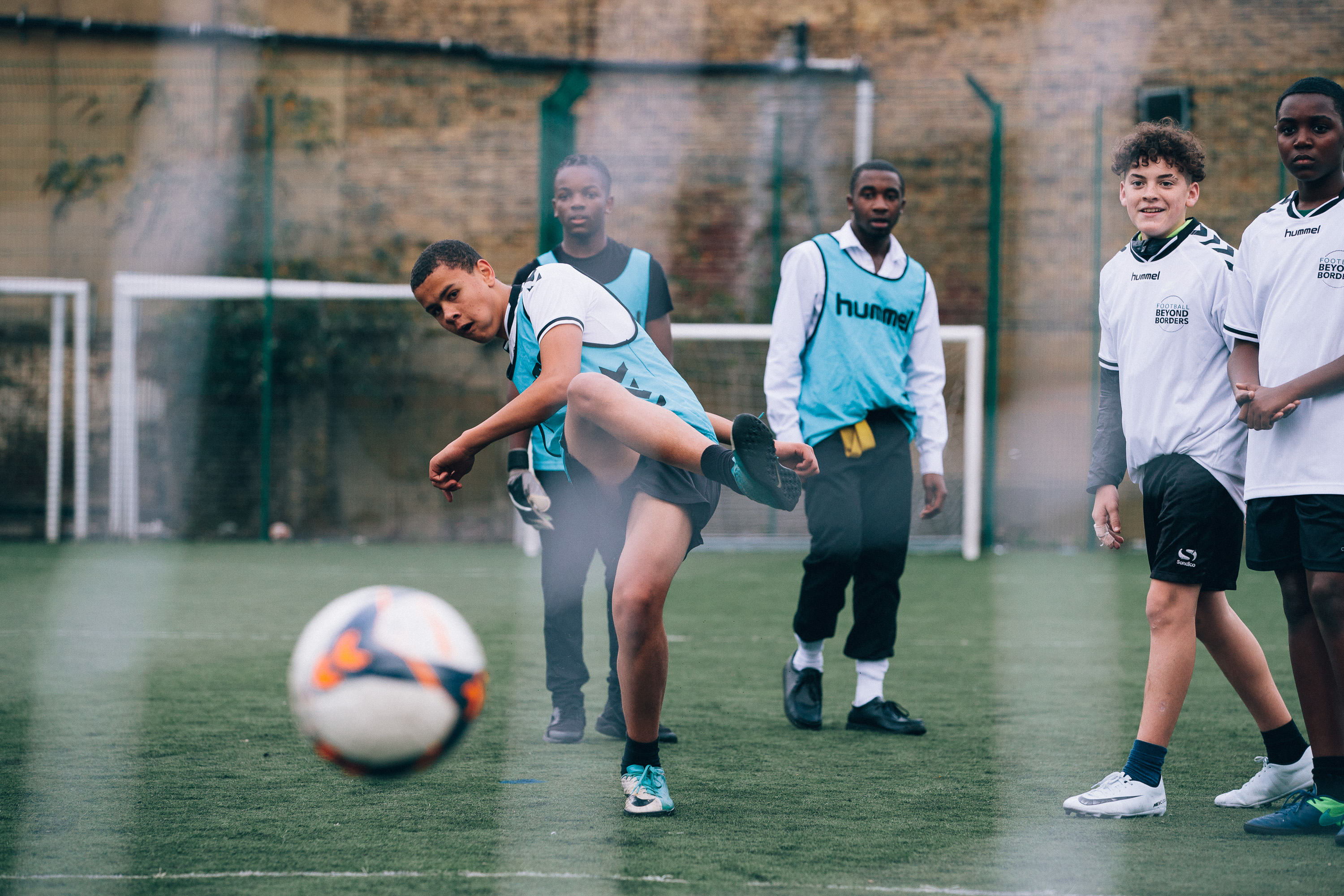 "Football Beyond Borders has won the award because the CSJ believe and see the potential to transform the lives of thousands of the most vulnerable young people in our school system."
The charity's key objective is to engage vulnerable young people from disadvantaged backgrounds with learning to instil pride, belief in themselves and hope for the future, with 75% of participant achieving on average a 20% improvement in their attitude to learning.
ATTENTION
Andy Cook, Chief Executive of the Centre for Social Justice think tank, said: "The CSJ is proud to give Football Beyond Borders the Education Award 2020. It works overtime to support the country's most vulnerable pupils, who often lack basic family and emotional help, and at great personal cost.
"It is charities like Football Beyond Borders that particularly deserve our attention. Football Beyond Borders' work is hardly recognised for most of the year, even though they are saving many disadvantaged youth from the harsh reality of life on the streets.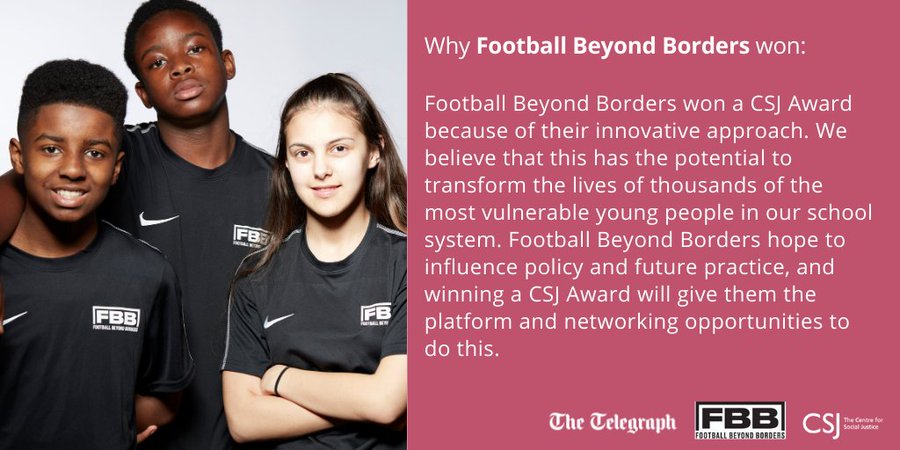 "We are proud to give them the Education Award, and hold them up as a model for the UK's hardworking charity sector, which despite lockdown cuts has proved more essential to this country than ever before.
"The CSJ thanks all those charities who, like Football Beyond Borders, provide key services to Britain's most vulnerable. The country's most disadvantaged relied heavily on small, unnoticed charities during this crisis, and were rarely let down."
CONNECTION
Smalling commented: "Since the first visit at the Brixton base, I've been lucky enough to speak first hand and build relationships with so many young people, staff and schools to see the impact that FBB is having.
"Family is something we all desire and need for support, but for so many young ones this family ideology can be lost. Within FBB, family is what shapes us. Family first, that connection between the young people and the staff is unique, and it's why FBB is the success that it is.
"This is why FBB resonates to close to my heart, because when I was young I would have loved to have been part of the FBB fam."
He added: "Football is a language in itself, it can bring (together) young people from different communities who would often be rivals or never meet.
"It's through their work they are able to elevate the young people and allow them to see that anything they put their mind and focus to is possible, making sure that every young person has the opportunities that they deserve."
Read our Q&A with Football Beyond Borders co-founder Jasper Kain from February 2019.
17 September 2020