UK's snow-sports community unites online to support charity
Hundreds of skiers and snowboarders came together online to support a fundraising evening for the national youth charity Snow-Camp.
Snow-Camp patrons and BBC2 Ski Sunday presenters Chemmy Alcott, Graham Bell and Ed Leigh hosted the event, with appearances from Olympic bronze medallist Jenny Jones and legendary ski instructor Warren Smith.
Streaming live online from 'Chalet Snow-Camp', attendees heard from young people on how the charity's work is continuing to support them during the Coronavirus pandemic.
Snow-Camp engages inner-city young people through skiing and snowboarding to provide life skills training, nationally-recognised qualifications and work experience to increase their motivations and aspirations, enabling them to gain employment in the snowsports industry and beyond.
Families gathered across the country in their retro ski kit on their sofas, with many enjoying traditional alpine food and drink throughout the evening. A particular highlight was when everyone joined in with the Ski Sunday theme tune - watch the video above! More than £21,000 has been raised already with further pledges still coming in.
Snow-Camp founder Dan Charlish said: "We are all so pleased at how successful our first ever virtual Snow-Camp Alpine Evening was.
"During these difficult times it's even more important to come together as a community, share some positive stories and have some fun together. Putting on an evening like this certainly would not have been possible without the support of our incredible patrons and ambassadors, and also our young people, who joined us virtually during the evening.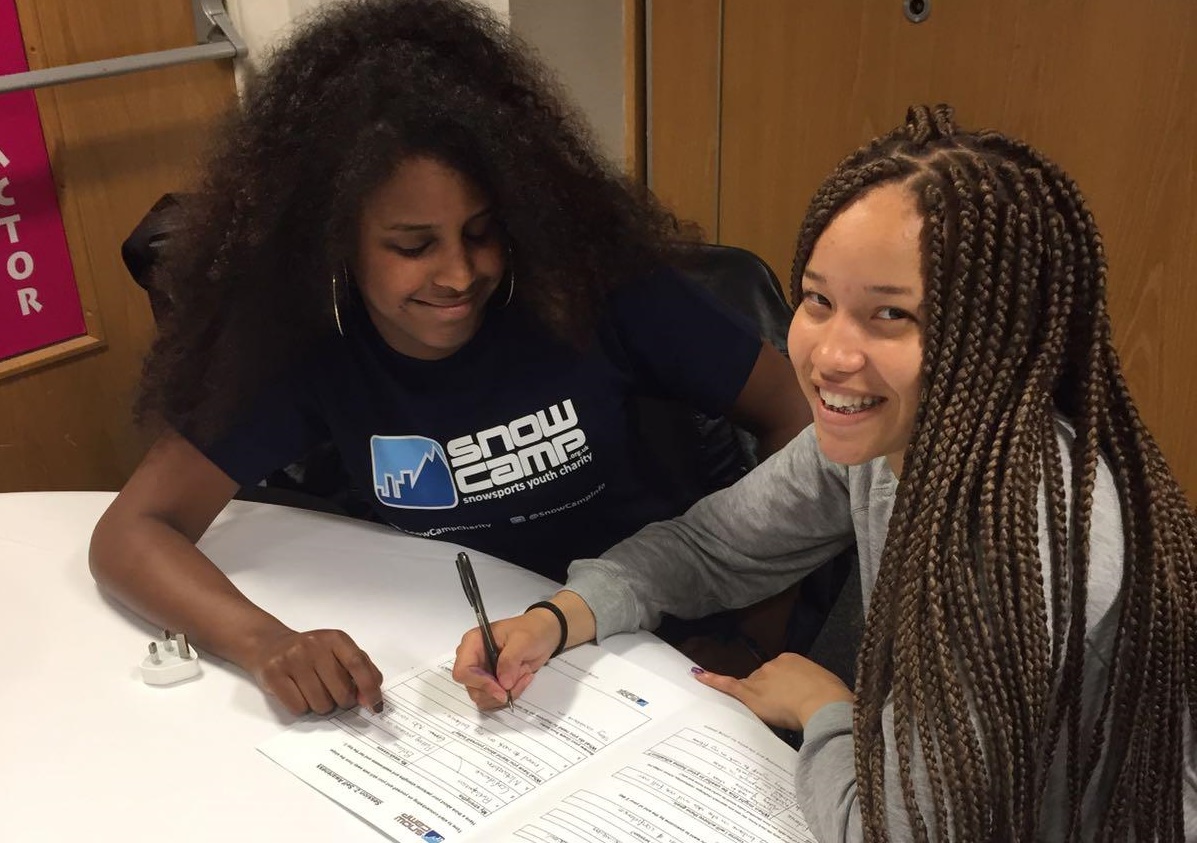 "Our fundraising events are essential in helping us continue our work with young people across the country, and this evening held particular significance with all our regular events having to be cancelled or postponed. Thank you to everyone who donated!"
Chemmy Alcott said: "Supporting Snow-Camp is always a priority for me, having seen the life changing work they do. But especially now in this pandemic when the young people have had their structure and learning through participating in sport taken away.
"This evening was a fun, entertaining and important celebration of everything Snow-Camp have achieved and all the lives they will positively help in the future. I was honoured to be hosting with the Ski Sunday crew!"
To find out more about Snow-Camp, visit its page on the ConnectSport directory. To add your organisation for free, email hello@connectsport.co.uk.
07 May 2020