Twitter UK hosts Coalition's first event
The Sport for Development Coalition staged its first major event entitled 'Growing the Sport for Social Change movement' in London this week, supported by ConnectSport.
Representatives from more than 130 organisations – ranging from Government, Sport England and the Premier League to local community groups and charities – gathered at the headquarters of Twitter UK to hear from a range of keynote speakers, including Sir Keith Mills, Baroness Lola Young and Nick Pontefract, COO of Sport England.
The event, which was compered by sports broadcaster Max Rushden (below), focused on the Coalition's three core aims, which are advocacy (showcasing the sector), impact (making the case) and investment (securing new funds for the sector), and provided specific examples of how organisations are helping to deliver the five key social outcomes of DCMS' 'Sporting Future' strategy.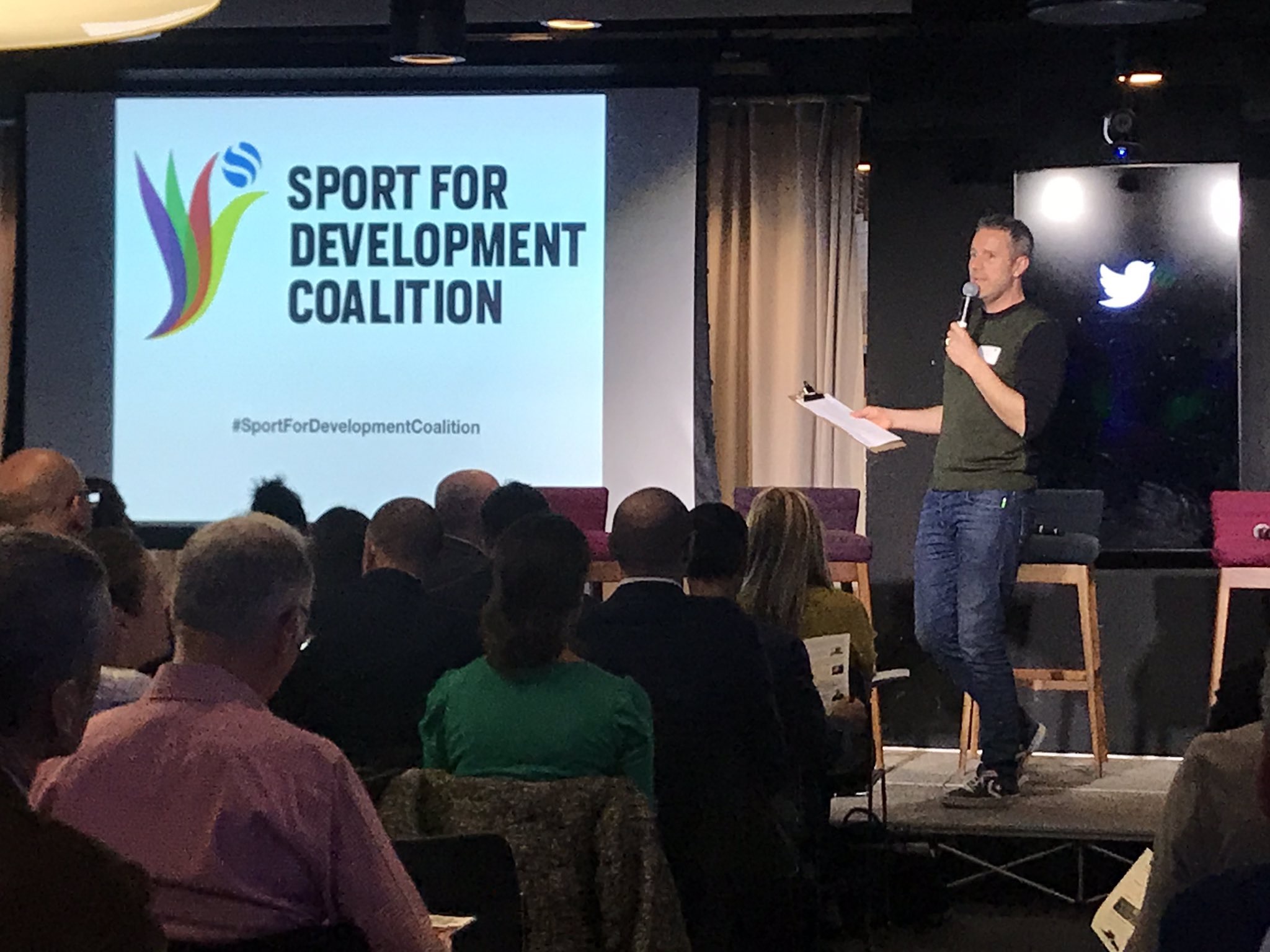 Coalition manager Sarah Mortiboys told ConnectSport: "We are very to grateful to all of the speakers, and everybody who attended, as well as Twitter UK for hosting such a successful event.
"The Coalition is a growing movement of charities, governing bodies, funders and delivery organisations who all believe in the power of sport and physical activity to act as effective tools for intervention when generating positive social outcomes.
"Our aim to provide evidence of this, especially to other sectors – such as health, crime reduction or education – and to funders seeking more efficient tools solutions for society's biggest problems."
The Coalition is funded and supported by Sport England, Comic Relief and the Laureus Sport for Good Foundation, and Sarah added: "We are particularly grateful to the Coalition's three funding partners for their continued support and commitment to our collaborative way of working."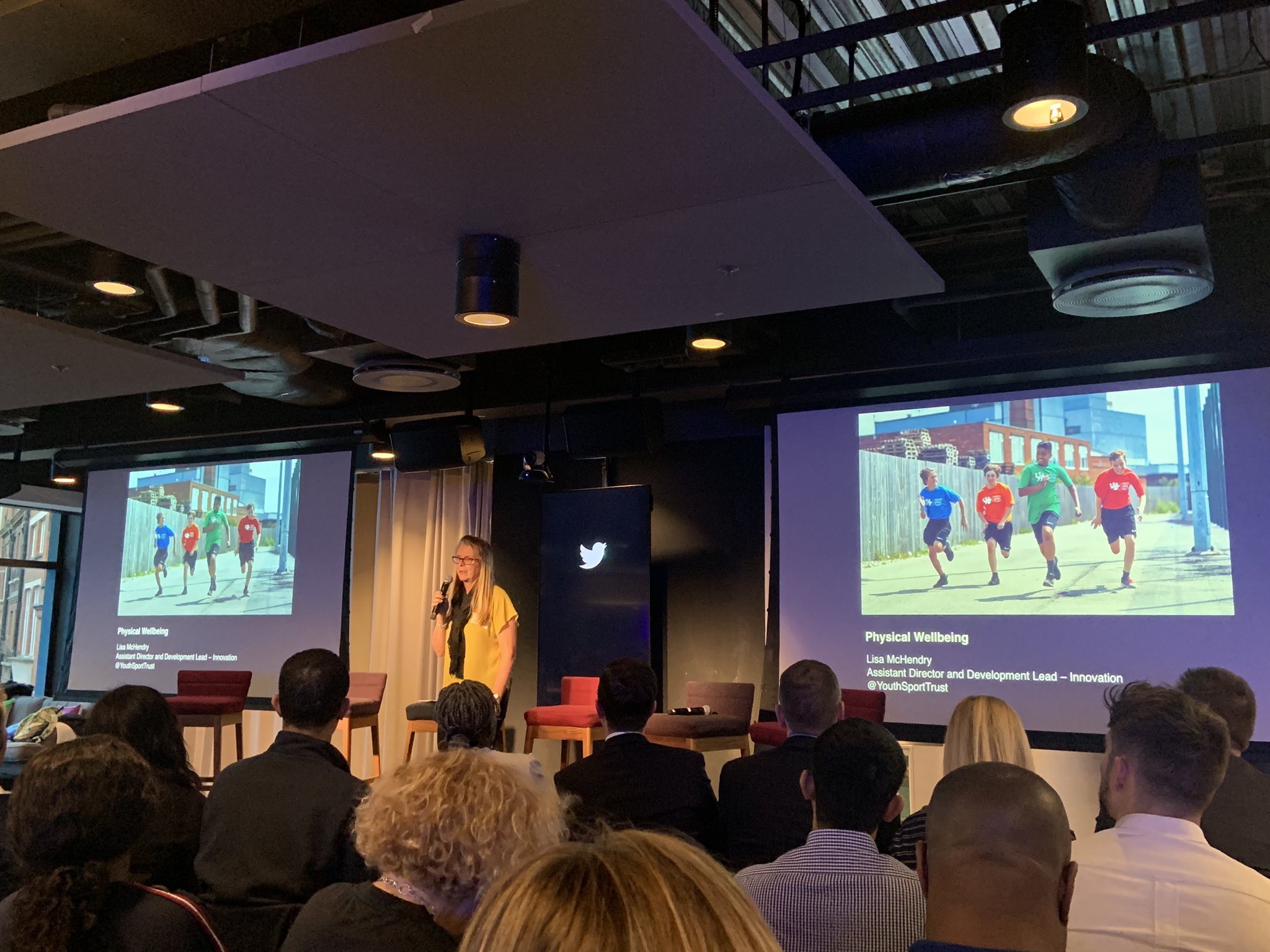 At the event, the opening '5x5' session featured organisations demonstrating the five key outcomes of the DCMS strategy: the Youth Sport Trust (above) talked about physical wellbeing; the EFL Trust reflected on mental wellbeing and its partnership with Mind Charity; Street League discussed individual development; StreetGames looked at social and community development, and the Alliance of Sport for the Desistance of Crime focused on economic development.
Then a panel of speakers – chaired by Chris Grant, the former Chief Executive of Sported and an Independent Board Member of Sport England – debated sector-wide progress and the opportunities that lie ahead.
View highlights of the event on Twitter here.
This event was organised with the support of ConnectSport, which is the official media partner of the Sport for Development Coalition. To find out more follow the hashtag #SportforDevelopmentCoalition and @ConnectSport on Twitter.
29 March 2019