'Twinning project' to tackle re-offending
Former Arsenal vice-chairman David Dein has launched a national programme to twin football clubs with prisons and prevent people re-offending when they are released.
The number one cause of re-offending is a lack of employment opportunities on leaving prison, with only 17% of offenders entering the workplace on release.
The 'Twinning Project' aims to help remedy this; currently 63.8% of adults re-offend, while 41.6% of juveniles do so within 12 months of release.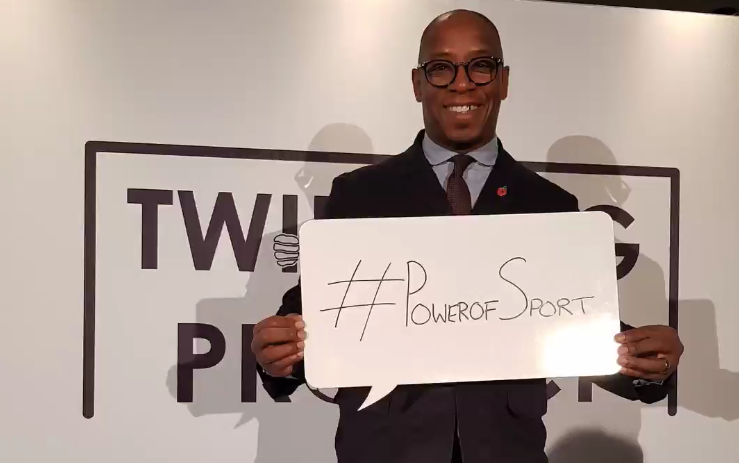 The initiative, launched at Wembley by Dein and former Arsenal striker Ian Wright, will see clubs offer coaching and refereeing courses to inmates, and help to develop employability skills so they are better prepared for the world of work after being released.
Dein, who has visited more than 100 prisons in recent months, said: "Football can be a powerful force for good, and the Twinning Project will use this to help people change their lives when they are released from prison.
"There is already great work being done in prisons across the country aimed at reducing re-offending and this initiative will build on that using football."
The Twinning Project is being backed by HM Prison & Probation Service, The FA, Premier League, EFL, PFA, LMA and Professional Game Match Officials.
Prisons minister Rory Stewart said: "We should embrace sport as a way of giving offenders worthwhile skills and qualifications and I am confident this project will have a real impact on the lives of offenders - and ultimately help to reduce reoffending."
Premier League chief executive Richard Scudamore revealed: "David Dein has taken a huge personal interest in this work and has visited more than 100 of the country's prisons to talk about the Premier League and his own experiences in the game.
"I applaud him for his commitment and for bringing clubs and the Ministry of Justice together in this important area."
It is hoped that 20 Premier League and EFL clubs will have joined The Twinning Project by the end of the year. Bournemouth, Arsenal and Fulham have already involved in working with inmates, sending coaches and foundation staff into prisons.
In December, the Sport for Development Coalition and its official media partner ConnectSport will launch a 'Call for articles' based on sport's role in reducing crime. If you would like to submit an article, please contact hello@connectsport.co.uk
31 October 2018