Twickenham hosts Project Rugby 'Mixed Ability' match
Twickenham hosted its first ever 'Mixed Ability' match on Saturday as players from diverse backgrounds and abilities showcased their skills in front of a packed house.
Bath Foundation and Leicester Tigers faced off during half-time of the Aviva Premiership clash between Leicester Tigers and Bath as part of the Project Rugby programme. A joint venture between Premiership Rugby and England Rugby, Project Rugby aims to engage people from under-served communities, such as those from low socio-economic backgrounds or disabled people, with rugby union.
Bath player Shannon Hopkins said: "I got an email telling me I was playing and I could not believe it, it was magic.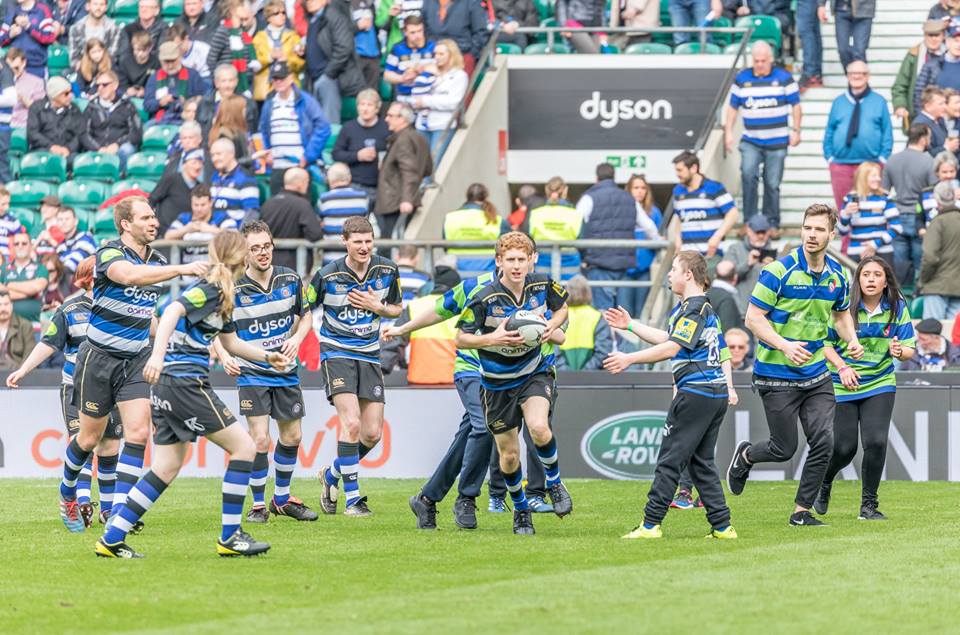 "Last summer, Bath said they were running a few sessions so I went down with my friend. I got really into it, have played ever since and have really improved. I was not so much a rugby fan beforehand, but I am now."
Project Rugby has engaged with 10,000 participants in over 200 community locations across England and has been shortlisted for the Sport England Community Sports Project of the Year at the British Ethnic Diversity Sports Awards, and Best Governing Body Initiative at the Sports Business Awards 2018.
The programme has been a particular success in Bath, with 600 local people getting involved and the first 'mixed ability' side in the south west being established at Walcot RFC.
To continue and expand its fine work around the country, Premiership Rugby are currently hunting for a Programme Manager to develop its social change programmes and partnerships. The successful applicant will lead on the BreakThru programme, which creates positive health, education and social inclusion outcomes. For more information on the role click here.
17 April 2018