'Trafford Goals' to build community resilience
Foundation 92, the official charity of Salford City Football Club, has launched a new outreach, education and family mentoring programme with partners in Trafford to support a range of families and neighbouring communities.
The partnership aims to support local communities in the North-West of England over a 12-month period by offering workshops and activities in order to enhance the physical and mental wellbeing, confidence and resilience of the people within the community.
The 'Trafford Goals' programme will adopt a four-tiered system to provide residents of Sale Moor, Sale West, Partington and Broomwood with the opportunity to take part in:
– Engaging detached youth work activities.
– Static sports leadership and accredited learning programmes.
– A skills programme for 16 to 24-year-olds not in employment, education or training.
– Specialist family lifestyle programmes.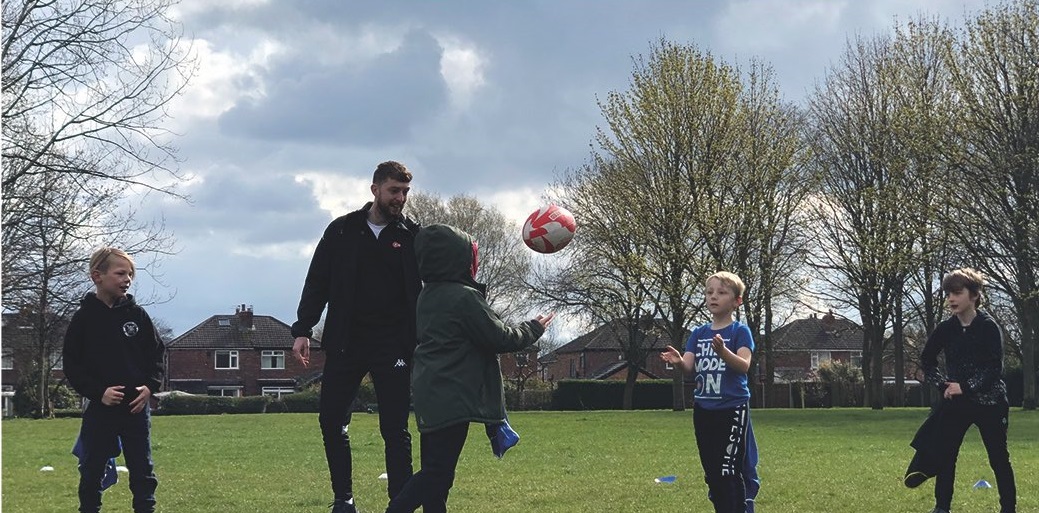 'Trafford Goals' has been made possible and is supported by the Trafford Council, Irwell Valley Foundation, Our Sale West and Your Housing Group. Furthermore Foundation 92 will be leading the programme in partnership with Sale Sharks Community Trust, Altrincham FC In The Community, Communities United project and The Hideaway Partington to support families in Trafford and neighbouring communities.
Tom Hutton, Head of Foundation 92, said: "I'm delighted to be working in partnership with a range of forward-thinking and innovative Third Sector organisations.
"Through collaboration with local housing associations and partners, members of the Trafford community will be provided with the opportunity to take part in a range of inclusive, innovative, progressive and life-changing programmes.
"I would like to thank the housing associations who have supported the development of this programme and I look forward to working collectively to support Trafford."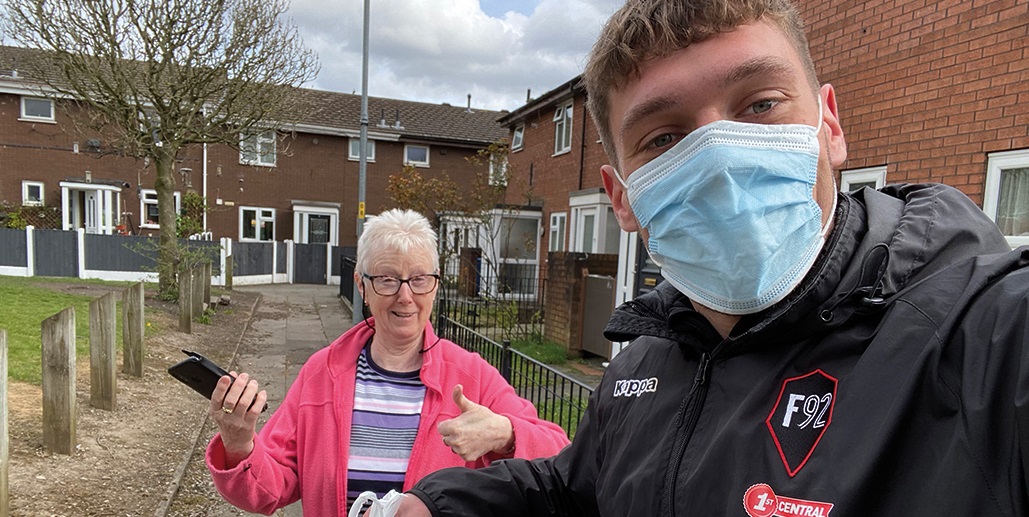 A 'Trafford Goals' partnership representative commented: "Trafford is a unique borough whereby the local authority, Trafford Council and registered social landlords collaborate to design, develop and deliver a range of needs-based, community-led programmes.
"As a partnership we are delighted to be supporting a range of Third Sector partners who have come together as a collective to meet the needs of our community to help our community thrive.
"The last 12 months have been tough for the majority and we hope that this range of programmes help make a substantial difference to those severely affected by the pandemic."
Pic credit: Foundation 92.
08 April 2021