Tackling loneliness: 32 football clubs launch scheme
The 'Tackling Loneliness Together' project was launched by 32 football clubs this week, with the aim of connecting older people at risk of loneliness.
A recent study from the Office National Statistics (ONS) showed that 2.6million adults reported that they felt lonely 'often' or 'always' whilst 7.4million adults reported their wellbeing had been affected through them having felt lonely in the past seven days.
Covid-19 and the lockdown restrictions have accentuated these problems, so football clubs from the EFL (English Football League) have stepped up to provide a vital lifeline. More than 120,000 phone calls were made, food and prescriptions were delivered, conversations were held at garden gates, and activities such as quizzes and coffee morning were held online. And when people could not access the internet, they were loaned tablets.
Thanks to a grant of £810,000 from DCMS, 32 EFL Club Community Organisations (CCOs) in locations considered to be deprived will continue and expand this work. Many CCOs are also involving young people from their NCS (National Citizen Service) programme as a way to make a lasting impact across the generations.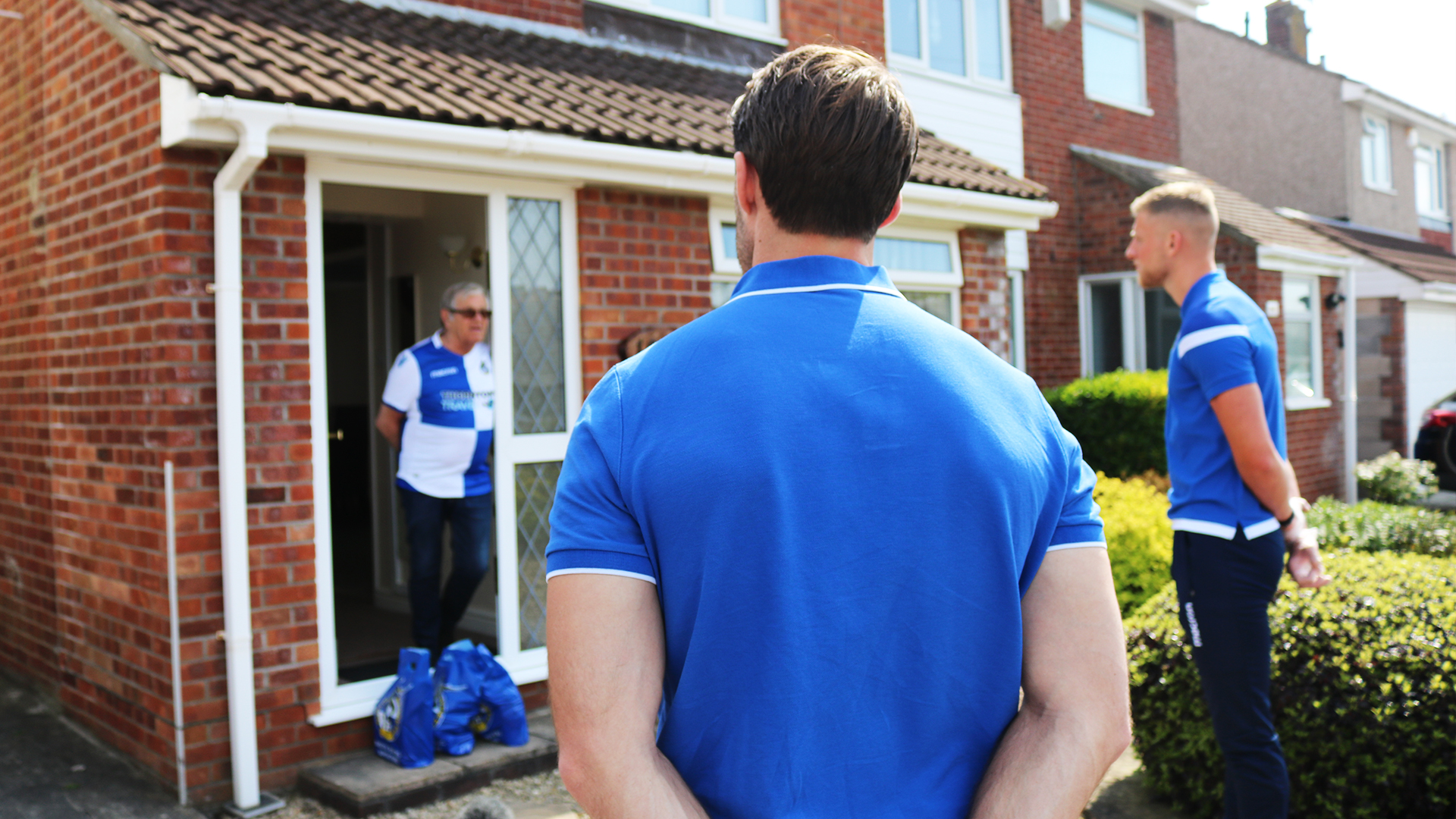 Examples of activities listed on EFL Trust website this week included:
- Derby County Community Foundation holding cooking sessions aimed at males who live alone or are living with partners who are no longer able to cook. The Rams are working with Co-op on this initiative, who organise the ingredients for staff and volunteers to collect and deliver to participants in the programme.
- Club Doncaster Foundation, which is the charity of Doncaster Rovers, has launched an online community called 'Home Goals' which has given local people a platform to communicate safely as they learn new exercises and activities. More than 700 people, all of whom live in and around the Doncaster area, were encouraged to do one form of exercise each day during the month of July, and to share their experiences and feelings with other members.
- Middlesbrough FC Foundation are clearing an overgrown garden that will be used to create a safe distanced space for residents to meet. This month young people from Boro's NCS groups are going to carry out more work in the garden to sow new flowers and plants. The Foundation is also working to bring together a gardening group of local people to maintain the area.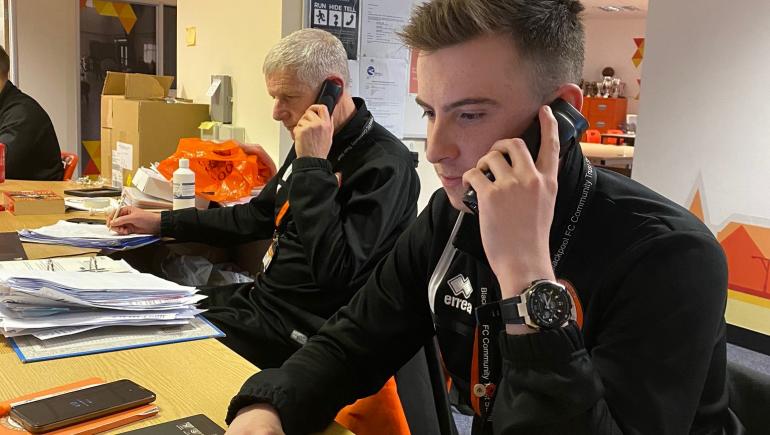 The EFL Trust is one of a number of charities and business across the UK who has joined the Government's Tackling Loneliness Network. The group will explore ways to bring people together to build strong community spirit, with a focus on groups at particular risk of loneliness.
Mike Evans, Chief Executive Officer of the EFL Trust, said: "We are proud to have been chosen to be part of this vital mission to support the older people in our communities.
"We see this as an endorsement of the great work that our CCOs have done in this area and we know there is so much more that our network will achieve. Our health and wellbeing team are working hard to match the expertise of our network to the communities where it is most desperately needed and we continue to work with DCMS, NHS, Public Health England and other agencies to ensure we can all build back better after Covid-19."
Meanwhile Public Health England recently launched a major new adult health scheme which aims to use the pandemic as a 'reset' for adult health, with the EFL Trust's 'FIT FANS' programme forming part of the campaign.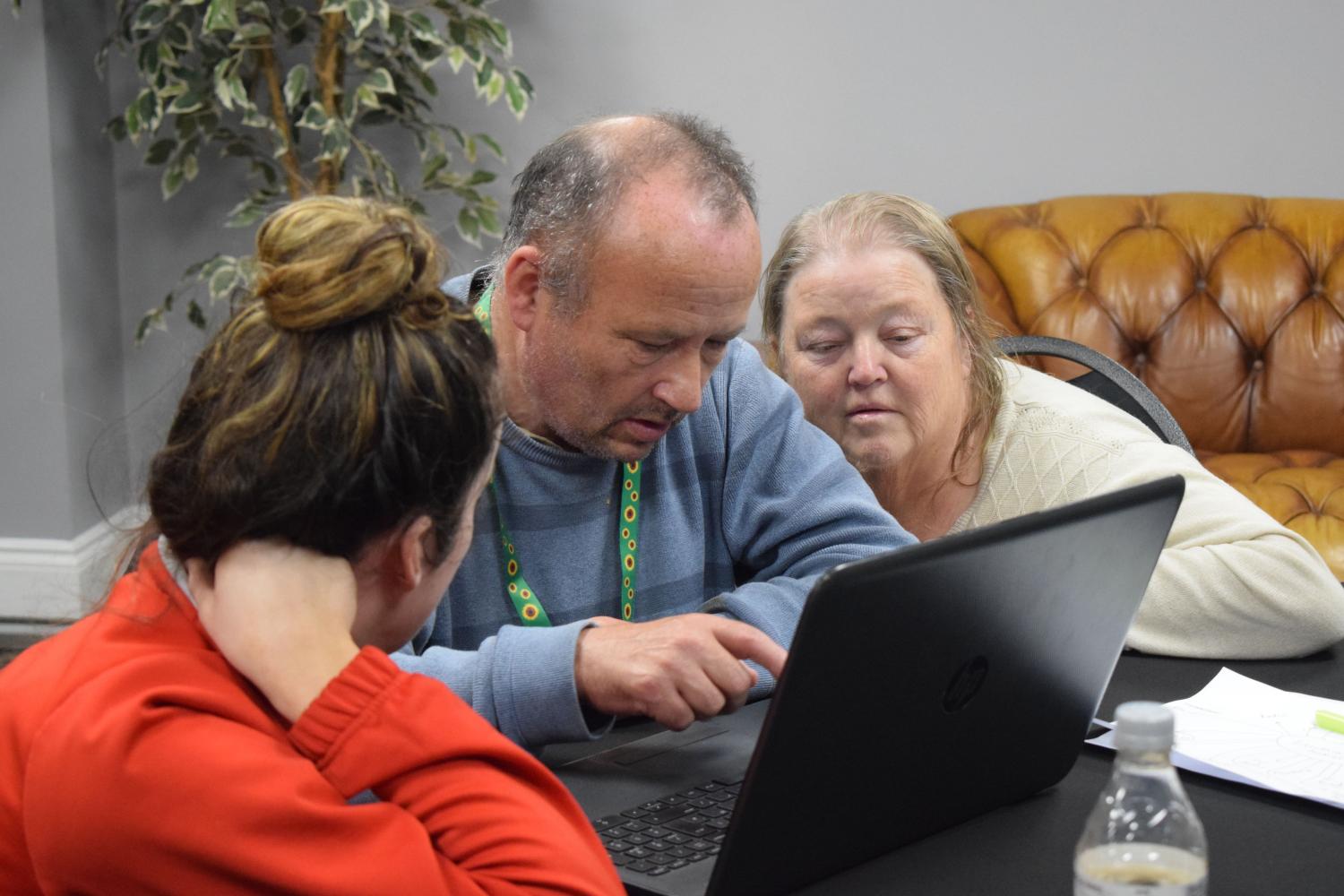 Nearly two thirds (63%) of adults in the UK are overweight or living with obesity and this extra weight can cause pressure to build up around vital organs, making it harder for the body to fight against diseases like cancer and heart disease. By reducing weight within a healthy range, it's possible to cut the risk of being critically ill with Covid-19.
Throughout the season, EFL clubs and CCOs deliver a number of programmes to help individuals reduce their weight and improve their overall physical health. This includes FIT FANS, a 12-week programme currently run by over 30 clubs, that has continued throughout the pandemic with many sessions adapted to be delivered online.
Thousands of participants have taken part across the network and over 10,000 people have tuned in to the FIT FANS online campaign that was launched in April and is still available here.
Pic credit: Bristol Rovers Community Trust, Blackpool FC Community Trust, Crawley Town Foundation.
10 August 2020