Supporting Victims of Conflict: Sir Bobby's charity renamed
Find A Better Way – the humanitarian charity established by Sir Bobby Charlton – has been renamed in recognition of the work undertaken by its founder.
The organisation will now operate as 'The Sir Bobby Charlton Foundation for Victims of Conflict', a change that was announced to mark the former Manchester United and England footballer's 82nd birthday.
Sir Bobby established Find A Better Way in 2011 following a visit to Cambodia organised by the Laureus Sport for Good Foundation. The World Cup winner saw first-hand the devastation caused by conflict, specifically landmines, and believed that modern technologies could be used to improve safety and security for those in affected areas.
HUMANITARIAN
Since then, the charity has worked to address the economic, social, environmental and cultural impact of war in three key areas: research and innovation, education and training and humanitarian and development assistance.
Its research programme focuses on providing support to institutions making medical and technological advancements that will benefit conflict-affected communities. These include improved prosthetics for those that have lost limbs, the treatment of blast injuries and post-traumatic stress disorder and advanced landmine detection equipment.
Through its partnerships with other NGOs, including MAG (Mines Advisory Group) and CARE International, the foundation facilitates training and education for individuals living with a disability or in poverty. Additionally, it provides mine-risk reduction education in communities still affected by landmines and also provides scholarships for people to become prosthetic technicians.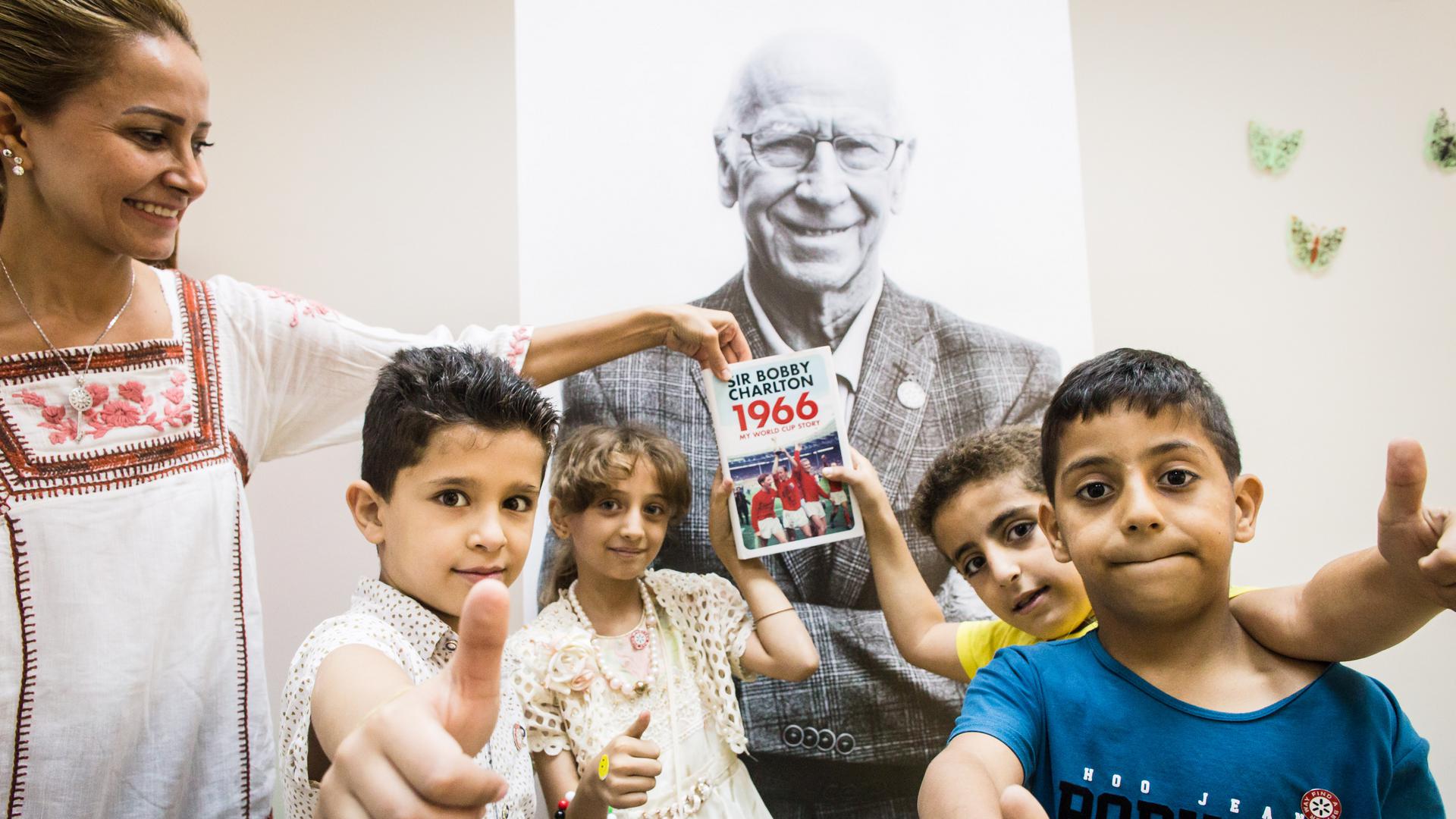 In 2017, the foundation established its first centre for conflict recovery – the Sir Bobby Charlton Rehabilitation Centre – in the Jordanian capital of Amman to support refugees who have fled conflict in Syria, Iraq and Yemen. Earlier this year, the foundation opened its second centre, the Inclusive Vocational Training Centre for People with Disabilities in Pursat, Cambodia. By creating and supporting local recovery hubs, the charity helps improve access to prosthetics and supports victims' physical, psychological, and social rehabilitation through essential humanitarian services including trauma counselling, peer mentoring and income-generating activities.
Having made such progress since its inception, the trustees felt that the charity's name should be changed to honour its founder and believe that carrying Sir Bobby's name will be beneficial to the foundation going forward.
Chief Executive of the charity, Lou McGrath, said: "After eight years of incredible work we felt the charity had 'Found the Better Way' with our focus on making lives better for those impacted by conflict – particularly the children.
HUMBLED
"The trustees and I felt that Sir Bobby's humanitarian legacy should live on as long as his football legacy. We felt naming the charity after him would keep his name associated with this work because it is a very sad fact that even after conflict is over there will still be thousands of victims who need long term support. The Sir Bobby Charlton Foundation will be there to help them."
Sir Bobby paid tribute to all those involved with the charity, tweeting: "I am humbled to see the launch of The Sir Bobby Charlton Foundation. I would like to thank the hard-working team, both in the UK and across the world, who have helped this come to fruition."
For more information about The Sir Bobby Charlton Foundation, click here.
Pic credit: www.thesbcfoundation.org
14 October 2019