StreetGames' 'Fit and Fed' project tackles holiday hunger
StreetGames' project to combat holiday hunger, inactivity and social isolation among young people is set to reach its target of providing 100,000 meals and snacks over the school summer holidays.
'Fit and Fed' has been operating at 300 sites over the summer break, joining forces with local community organisations and schools to provide food and fun sporting activities for children in disadvantaged areas.
The project began last summer but has grown rapidly this year, aided by £2million of funding from the Department for Education (DfE) for holiday hunger projects across the country, of which StreetGames's Fit and Fed scheme received around £300,000.
The need for families to receive this sort of help was highlighted by a report this week from Child Poverty Action Group, which showed that parents working full-time on the minimum wage are falling £49 per week short of being able to provide a basic 'no frills' lifestyle. Single parents are faring even worse; £74 per week short of achieving a minimum standard of living.
"Hunger is not an issue of charity, it's an issue of social justice," StreetGames CEO Jane Ashworth OBE told ConnectSport. "This is a bizarre situation our society has ended up in where earning families cannot afford to feed their children."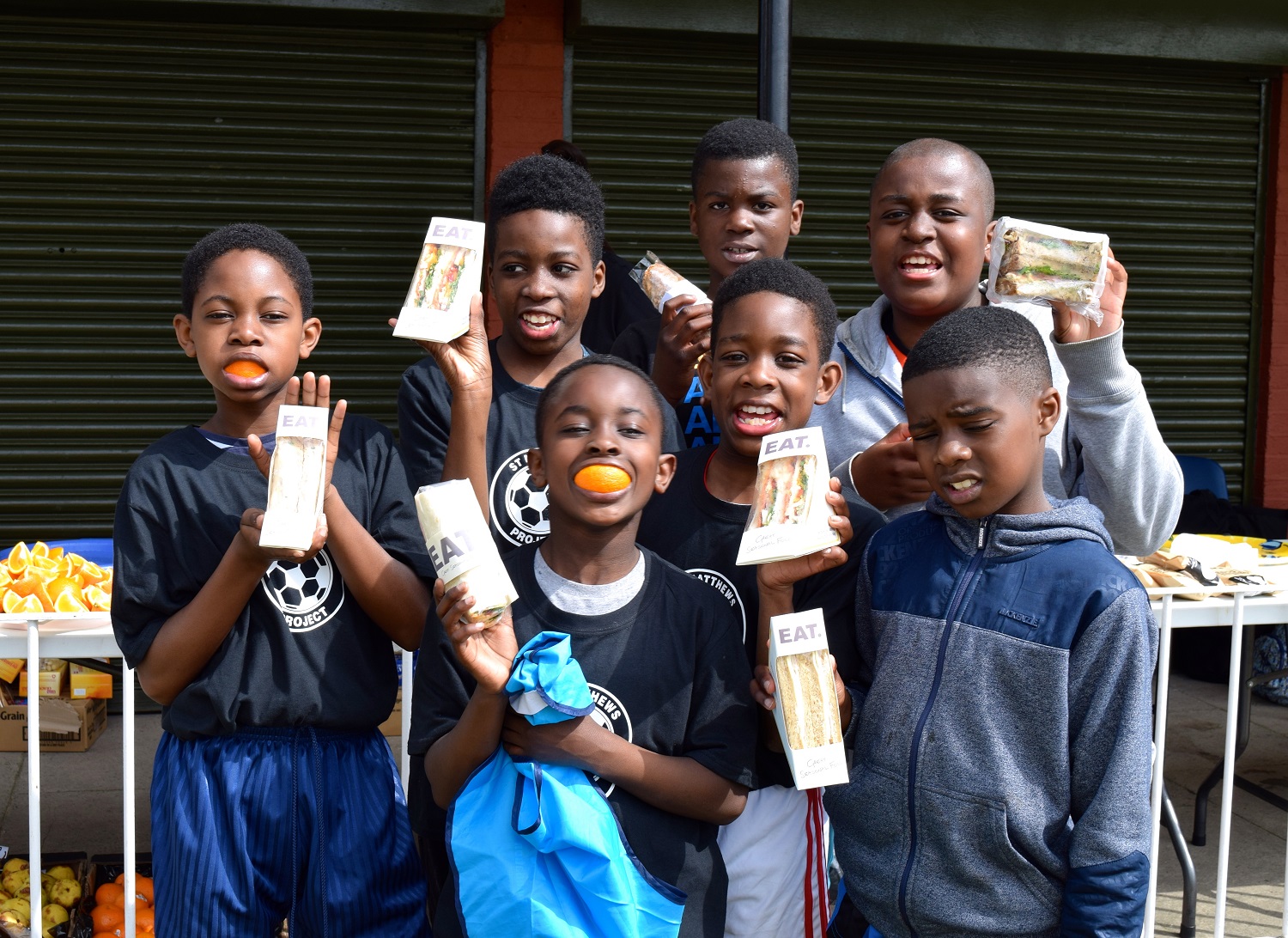 The DfE funding is designed to ensure food served by holiday hunger projects meets national school food standards and Fit and Fed projects in 12 different locations have found different ways to ensure those standards are met, using school catering companies, private sector caterers or striking deals with FairShare or local supermarkets.
Jane commented: "Each methods has its pros and cons but the central point is that the community organisations we work with already know the kids and the families in the right neighbourhoods and provide that local knowledge and access.
"The extra DfE money has allowed organisations to ensure their staff are as trained as they can be to provide imaginative activities and also to be trained in mental health first aid. At some point there's going to be a child or adolescent on their programmes who's very upset and they need to be able to judge whether they're more or less upset than they should be. They need to take it very seriously, refer or take action."
Some organisations have put their own additional spin on the Fit and Fed premise. The Link4Life charity in Rochdale and Hertfordshire County Sports Partnership have (separately) called their projects 'Fit, Fed and Read', connecting with local libraries to offer literacy-based activities as well as physical activity. Young people on the Hertfordshire project even had a visit from best-selling author Ken Follett.
"You throw in the ingredients which you know are going to be good and people improve on it according to their local conditions," explained Jane. "Lots of teenagers have volunteered on our Fit and Fed programme too and they are delighted to be making a valuable contribution.
"It's likely that next year the DfE will put up more money for a more developed pilot so we would welcome the opportunitiy to work with all kinds of partners in all kinds of places to test the methodology and provide even better food and activities for young people."
Find out more about StreetGames on their ConnectSport directory page. To add your organisation to the directory, contact hello@connectsport.co.uk
21 August 2018