Stormzy: 'You lot are the real superheroes'
Stormzy has praised the 'superhero' efforts made by community sport organisations in supporting young people from disadvantaged communities.
In particular, the rap star lavished praise on Carney's Community during a visit to its gym in south London which happened before lockdown.
The charity helps to get disengaged and excluded young people off the streets by providing free boxing sessions for different age groups, as well as mentoring and even feeding individuals. Read more about its amazing work here.
Speaking in an exclusive video recorded with Carney's Community during the visit, Stormzy compared the organisation's achievements with his own in the entertainment industry, and said: "What you guys do – day in, day out, with the kids – in the end, you lot are the real superheroes."
The 26-year-old explained why he has been drawn specifically to the good work Carney's Community have achieved: "All community work is incredible, at whatever level, but a lot of the time there's a time limit on schemes.
"The vibe I get from Carney's is that it's long term, it's not even long term, it's a lifetime. It's a family. It's a reality."
George Turner is manager of Carney's Community. In the video, he interviews Stormzy and tells the grime artist: "We're about long-term consistent unconditional support. We try replicate a family."
Stormzy spoke of how important it was for him growing up to have the emotional support provided by his family when money was short: "Growing up, I had no financial stability, so money was a big thing for me. That was one of my obstacles, but thank God I had a loving mum and a loving family.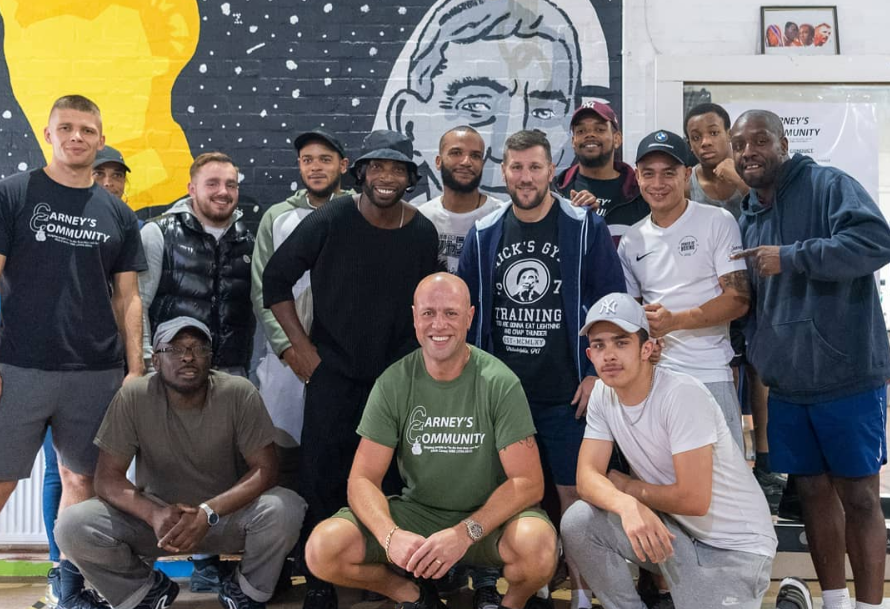 "The way life is set up, humans, we're creatures of family, community, brotherhood and sisterhood. That's how we better each other."
Talking of his own upbringing, Stormzy explained how important it is to have a purpose in life. Although academically gifted, without any direction to his days, he would often get in trouble with the police.
"A bad temper ain't gonna get you nowhere in the real world. It's just gonna get you arrested." He added: "You owe it to yourself to chase your dream."
Sport for development programmes, such as the free boxing sessions put on by Carney's Community, help to give youths from disadvantaged backgrounds that purpose in their day-to-day lives. Stormzy spoke of how he managed to find his own purpose with music.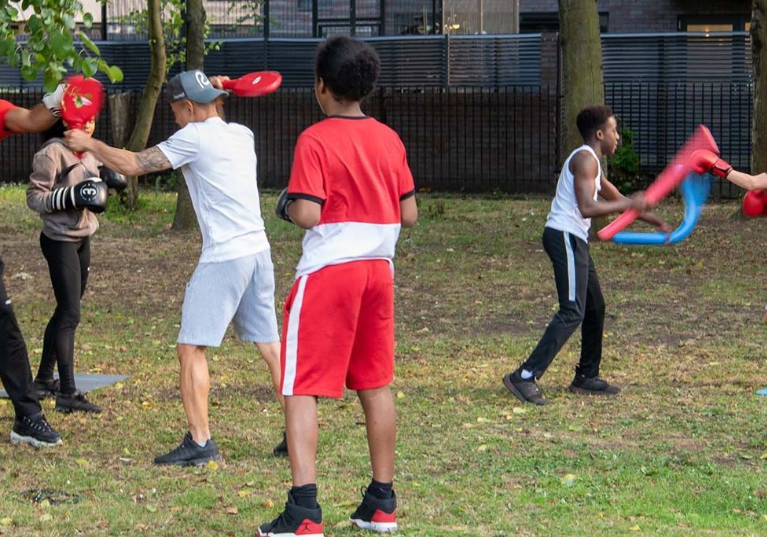 He also explained how important it is to him that he can help others from a similar background fulfil their own potential, but was hesitant to take full credit for his charitable achievements.
"Me setting up a scholarship, or me doing this, is so much easier than you being at Carney's everyday driving to that house, driving to that house, picking that kid up from the station. Literally being there day in, day out.
"I'm just doing what I should genuinely be doing. I should be levelling the playing field. But there's people like yourself who do the real work."
To find out more about Carney's Community, visit its page on the ConnectSport directory. To add your organisation for free, email hello@connectsport.co.uk.
Story by Hal Fish. Pic credit: PoshBoy.
29 July 2020