Sports minister applauds clubs' community work
Sports minister Mims Davies has applauded the work of rugby clubs up and down the country following the 2019 Premiership Rugby Parliamentary Community Awards this week.
Four awards were presented at an event at the House of Commons.
The first award of the afternoon was the 'PLAY Achiever of the Year' category, supported by Gallagher, which was won by Worcester Warriors' Cheick Kone (pictured above). The award recognises a participant who has excelled in any programme which introduces rugby to new audiences, with Cheick going from knowing nothing about the sport to now being in the Worcester Warriors Under-16 Academy, as well as taking part in an England Under-16 Festival, thanks to Project Rugby.
Gloucester Rugby's Jared Spence claimed the BREAKTHRU Achiever of the Year Award, supported by SCL, for turning his life around through Premiership Rugby's HITZ programme. Jared took home the prize having gained his gym instructor level two qualification through the programme as he works towards his dream of becoming a personal instructor, something he thought would never happen after dropping out of school in Year 10.
Wasps' Connie Perkins was crowned the Community Volunteer of the Year, supported by CVC, for giving up her valuable spare time while revising for her GCSEs to a number of the club's community programmes.
Finally Craig Monaghan scooped the Community Coach of the Year Award, supported by the All Party Parliamentary Group on Rugby Union, thanks to his efforts with the Sale Sharks Community Trust. After being medically discharged from the army Craig has found a new lease of life in the rugby world with his work with Sharks Forces and Ball To That.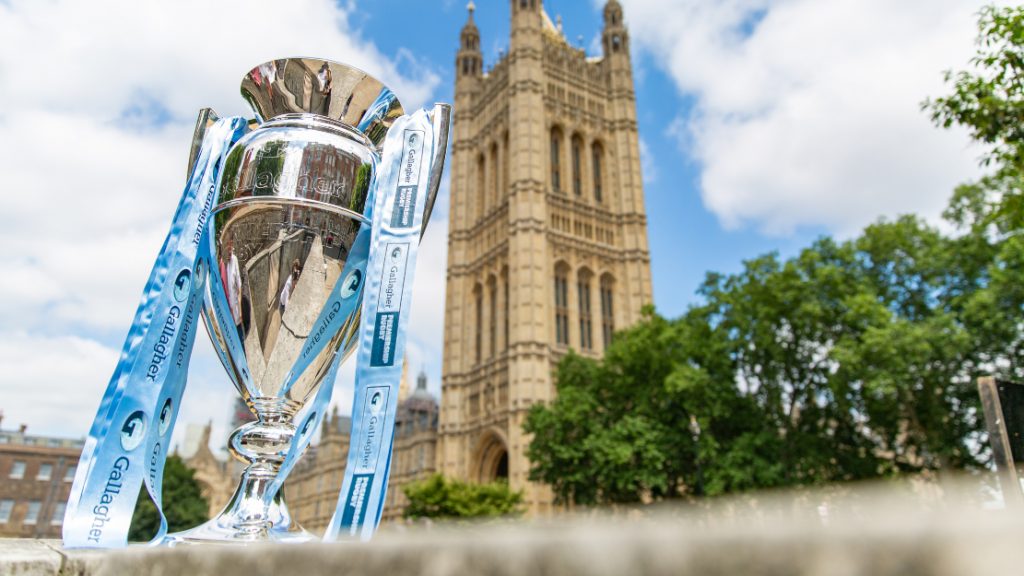 Premiership Rugby say more than 310,000 people every year are assisted in some way through their 'Plan To Improve a Million Lives', with initiatives designed for all walks of life.
Mims Davies, Minister for Sport and Civil Society, said: "It is fantastic to see how committed Premiership Rugby and its clubs are to improving local communities. From health and education, to diversity and social inclusion, it is vital that we use the power of sport to help change lives for the better.
"Project Rugby, for example, is doing great work bringing young people from BAME communities into the game for the first time and HITZ is helping to get children back into education or employment.
"Walking Rugby is also helping older people to overcome social isolation and loneliness, which is great for me to see as Minister for Loneliness.
"I applaud all of this great work and all of the people being celebrated at the Premiership Rugby Community Awards."
To read more about Premiership Rugby's community programmes, visit premiershiprugby.com/in-the-community.
17 July 2019