Sports charity leaders urge action over representation
Sports charity leaders from Black, Asian and Minority Ethnic backgrounds have urged the UK's sports administrators to take more proactive measures over representation.
Targets for representation on the Boards of organisations will be discussed during a UK Sport summit on diversity, race and equality next week.
There is currently a target for gender equality in the Sports Governance Code, with organisations in receipt of public funding needing a minimum 30% of each gender. For ethnic diversity, organisations receiving funding are currently told to show a "strong and public commitment" to progressing.
MISCONCEPTION
Last year research by UK Sport and Sport England revealed that Black, Asian and Minority Ethnic people accounted for just 5.2% of Board members across their 130 funded organisations, and earlier this month sports minister Nigel Huddleston said the time was "absolutely right" to revisit the Code.
Last week the Chief Executive of Greenhouse Sports, Beatrice Butsana-Sita spoke to ConnectSport about the need for "more courage" around increasing diversity in the Boardrooms of Sport for Development organisations.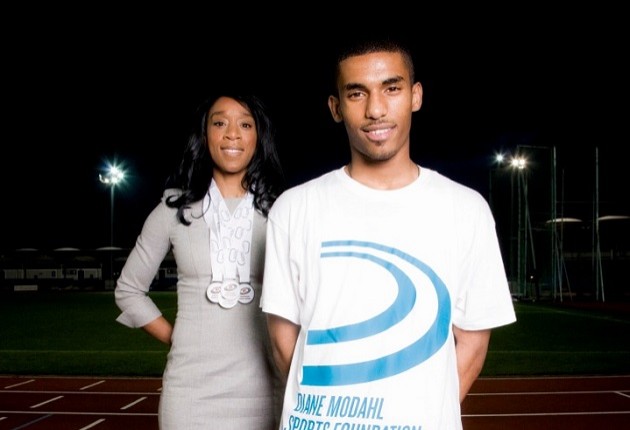 And now former athlete Diane Modahl (right), who is co-founder and Chief Executive of the Diane Modahl Sports Foundation which supports young people from disadvantaged backgrounds across North-West England, insists "the playing field" must be levelled.
"There is still a misconception that people from Black and Minority Ethnic backgrounds are predisposed to be athletes, entertainers or to work within the public sector in comparison to their non-BAME colleagues," she told ConnectSport.
"Until this myth is dispelled many of us will never be seen as intelligent or having the ability to lead. You change this by having authentic and diverse representation at strategic level.
"If the playing field of opportunity isn't levelled, society will continue to incorrectly weight the balance of opportunity in its own likeness.
"The danger then becomes that we don't grow, we don't learn and we don't progress so that everyone can effectively contribute to society."
CHALLENGING
Yashmin Harun is Chair and founder of Muslimah Sports Association. She feels that specific targets should be set.
"Although the lack of Black and Asian Board members is something often discussed, unless there is something more challenging like targets very little will change," she told ConnectSport.
"Diversity of thinking, and 'check and challenging' within the Boardroom can only be achieved if you have members from BAME backgrounds and from all walks of life. Board diversity is absolutely required in order to tackle the systemic racism and bias that exists within sports - and this has to be led from the top down."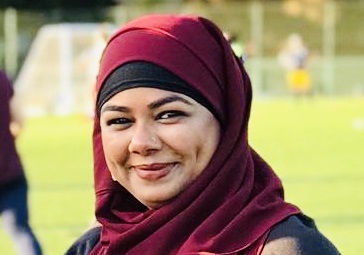 Yashmin (left) called for more sports governing bodies to be proactive in engaging with, and listening to Black, Asian and Minority Ethnic members, staff or volunteers.
"The sector needs passionate and experienced BAME individuals who have been working under the radar but can address some of the challenges the sports sector faces. It is time NGBs bring these individuals to the table and hear their voices - collectively - if we are to be serious about shifting the balance and changing perceptions."
The FA's 'On the Board' programme and Sporting Equals' pioneering LeaderBoard Academy aim to help individuals build their skillsets in order to have an impact at Boardroom level.
Sporting Equals is calling for a 20% target for Black, Asian and Minority Ethnic individuals on the Boards of all publicly-funded sports organisations.
Yashmin said: "As we have seen from the Sports Governance Code with the 30% target for women on Boards, this can go some way towards making a change and ensuring greater levels of diversity on sports Boards.
INTENTIONAL
"Words simply are not enough - we need to see positive action with the right people in the right jobs tackling the issues and driving these changes."
Yashmin also believes the impetus of the Black Lives Matter (BLM) campaign can help to achieve a major shift in administrative thinking and policy-making.
"We have seen how sport has the power to unite nations and the BLM movement should be seen as an opportunity to really start driving the much-needed change the sport industry needs."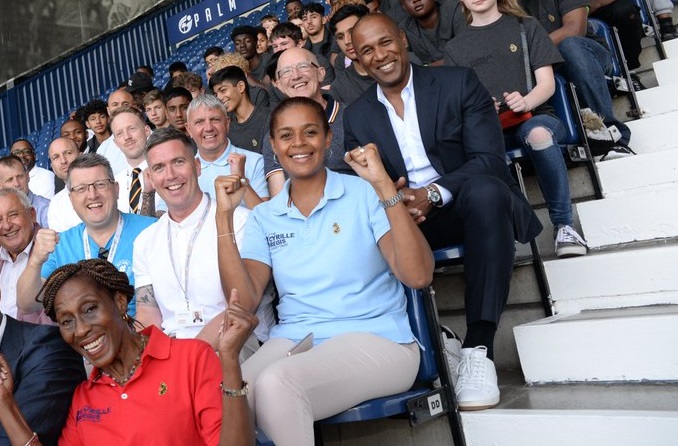 Julia Regis, wife of legendary footballer Cyrille Regis, business leadership consultant and Chair of the Cyrille Regis Legacy Trust, believes that great care should be taken if the decision is made to set targets on ethnic representation.
She told ConnectSport: "In my experience, statistics and targets are useful, as they can give direction however they need to be defined specifically and backed up by real investment in development programmes that will allow under-represented communities to have fair access to opportunities.
"For example, if an organisation has a target of 20% Black, Asian and Minority Ethnic members on their board I would be interested to see how that organisation is being intentional as to the development of Black, Asian and Minority Ethnic talent in their workforce to be prepared for this role years in advance.
"What opportunities are they creating for governance experience and when they spot talent and gifting, how is it being nurtured for the greater good of the community at large? I also feel that organisations should commit to publishing their outcomes which will ensure they are accountable for progress around their targets and also allow for sharing of learning."
OPPORTUNITIES
Julia, who is pictured top speaking at a Sport England conference on Black, Asian and Minority Ethnic participation in sport staged at Villa Park in January, added: "Creating a pathway that provides knowledge, mentoring and opportunities to put the learning into practice will see Boards become enriched with diversity of backgrounds and experiences.
"There is already some good work being delivered such as the 'On the Board' programme delivered by the Governance Forum, but if graduates of initiatives such as this are not securing Board positions then the question needs to be asked 'why aren't they?' so the programme does not become a token gesture, but is supported by systems that ensure equitable and fair practice is being evidenced, and unconscious bias is being challenged."
24 June 2020