Sporting Equals launches 'vital' Terminology Resource
Sporting Equals has launched a new 'Terminology Resource' to help the sport and physical activity sector become more inclusive and diverse.
The resource provides guidance and clarity over appropriate terminology, and aims to build confidence in engaging with ethnically diverse communities, whilst allowing for respect and relatability.
It also highlights 'outdated and inaccurate terms', and provides 'suggested alternate terms' with explanations on 'why these terms are better for inclusion'.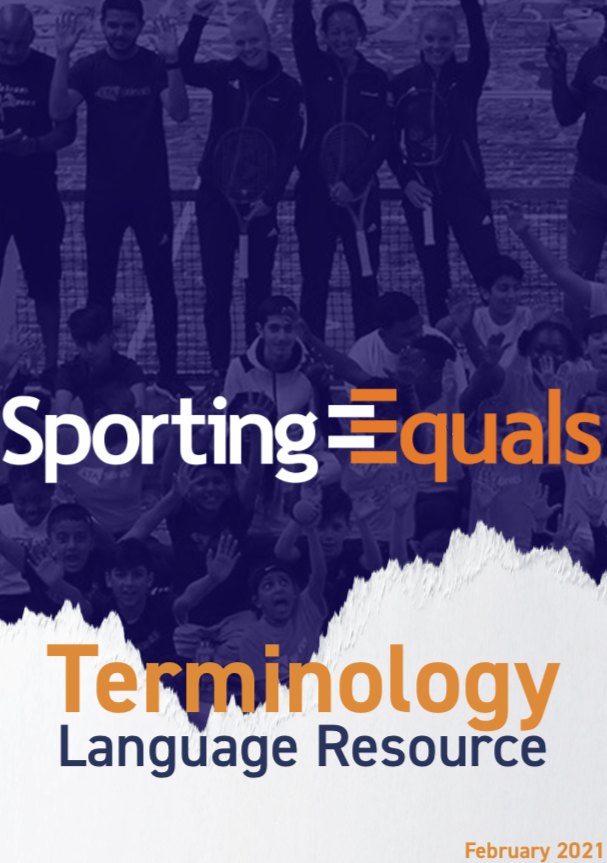 A spokesperson from Sporting Equals told ConnectSport: "Following our initial consultation into terminology in October 2020 and having shared our findings, we really wanted to clarify further terminology which no longer was fit for purpose.
RELEVANT
"Terminology is vital in supporting community outreach and we as a sector need to do more to be as specific as possible. This resource will allow organisations to review the terminology they use and have a resource which outlines what is no longer relevant and needs retiring while highlighting more specific choices.
"Our aim is to assist the sector in becoming more inclusive and diverse as a whole with a focus on language and terminology in this instance. Through this inclusive, respectful and relatable language change there will be better engagement with communities for our sector as an outcome.
"In addition to this, we have seen instances of what can happen when inappropriate terminology is used. More recently there was the case of the FA Chair who had to resign as a result of poor terminology choices which caused a confidence issue within communities creating concerns around how reflective and impactful diversity, inclusion and equality was for the organisation."
This week Sporting Equals also launched the Sports Monitoring Advisory Panel to hold to account publicly-funded sporting organisations over their Black Lives Matter-inspired pledges. The panel has been established to ensure momentum witnessed over 2020 continues to remain on the agenda going forward.
COMMUNITIES
Sporting Equals are calling on the sport and physical activity sector to do more to "recognise and highlight the varying and often multi-layered forms of discrimination and racism impacting communities."
The spokesperson explained: "There are issues that would impact South Asians differently to the African or Caribbean communities, and within those communities are even more intersections of diversity that need to be recognised from ethnicity to intersectionality.
"We need to be willing to embrace diversity as organisations and individuals, by knowing the communities we serve. And once we do that, we need to understand and accept the diversity and complexity that communities and individuals identify as. Without this focus on measuring specific communities, we will continue to fail to eradicate discrimination and exclusion.
GUIDANCE
"Being specific regarding the communities and individuals who are in need of support and engagement is the way forward. That is why we created this resource to ensure that as much support and guidance is provided to avoid vague umbrella terms which are not supported or developed by the communities that these terms seek to describe."
Sporting Equals has already received positive feedback on launch of the resource, with a number of sports organisations committing to the campaign for the use of terminology that is respectful and relatable.
Find out more about Sporting Equals on its ConnectSport directory page. To add your organisation to the directory, contact hello@connectsport.co.uk.
Story by Nia Harris.
12 February 2021