Sported stage #InclusiveOctober campaign
Throughout October 2019, the leading sport for development charity Sported is running a social media campaign to champion inclusive practice within its network of members, and beyond.
Sported supports almost 3,000 community clubs and groups that use the power of sport and physical activity to transform the lives of young people from disadvantaged backgrounds.
Here Nadia Lipsey, Sported's Member Services Manager, explains the thinking behind the #InclusiveOctober campaign.
"At Sported we're always trying to help our members get more people active and helping them to access tools that will build their capacity," she told ConnectSport.
"We are doing, and have done, some great projects in the last couple of years looking at helping our members to work better and recruiting and retaining women and girls, working closely with Women in Sport. These projects have run in Scotland, England and Northern Ireland, with 58% of Wales members expressing an interest in working with this group in a recent survey.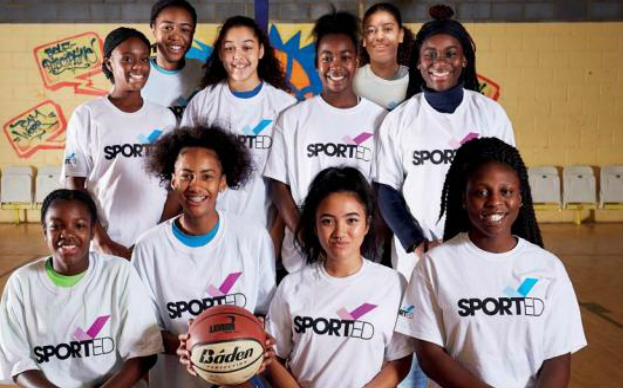 "Each month this year we have focused on a particular topic to help structure our support to members. We had planned a women and girls focus for October but then decided to broaden it out as we have all these great conversations happening with organisations such as Mind, Activity Alliance, Sporting Equals, Disability Rights UK, as well as having just run a pilot project in Northern Ireland with Angel Eyes NI looking at how to help groups be more inclusive to those with visual impairments.
"We came up with the idea of #InclusiveOctober, the aim of which is to share all the information that we're already aware of in the sector, to encourage organisations to share what they have with Sported members, and to celebrate all the inclusive work that Sported members are already doing the length and the breadth of the country.
"Every day we're featuring a different resource or case study on social media or requesting a specific type of information. We've created a page for members bringing all the information in to one place and on October 17, Women in Sport are running a webinar for Sported members and volunteers called 'Understanding Teenage Girls'.
"If anyone has knowledge or resources that they would like to share, the emphasis is very much on 'what have you done to make your organisation inclusive that other organisations can learn from?' Please do include failures as well as successes – every failure is a learning opportunity!"
Follow the #InclusiveOctober hashtag on Twitter.
08 October 2019