Sport supports start of Ramadan and Vaisakhi
The UK's sport for development community marked important dates in the calendars of two major faiths this week.
The holy Islamic month of Ramadan began, while the Sikh faith celebrated the start of the Vaisakhi festival.
The work of football clubs Derby County and Birmingham City in marking Vaisakhi was featured by Sky Sports, which also spoke to City's academy player Layla Banaras, who is Muslim. She has created a nutritional guide for athletes who are fasting.
IMPORTANT
Ramadan typically sees Muslims abstaining from eating or drinking from sunrise to sunset every day throughout the holy month.
Another football club, Preston North End, revealed how some non-Muslim members of staff at its Community and Education Trust plan to join the daily fast "to show our support and acknowledgment of this important month".
A gazebo will be stationed at the club's Deepdale stadium each evening, allowing members of the community to break their daily fast with culturally appropriate foods. Free fresh fruit, water and dates will be made available for those who are fasting.
The Trust is working in partnership with Preston United, Preston City Council, Deepdale councillors Zafar Coupland, Siraz Natha and Ismail Bax, Lancashire County councillor Frank de Molfetta, KGN Food Store, and the Community Gateway Association to deliver the project.
Rebecca Robertson, Head of Community Engagement, said: "We have been working closely with Preston United, our local councillors and the Community Gateway Association on several projects in recent months, and we are pleased to be continuing that partnership to mark the month of Ramadan.
"We have an ethnically diverse community surrounding Deepdale, which includes a significant number of people of a Muslim faith who live in the immediate vicinity of our stadium."
APPROPRIATE
She added: "Ramadan is an incredibly important time for the Islamic community and we hope that by providing fresh water, fruit and dates, we can support those celebrating Ramadan through the challenges of fasting. We're thankful to KGN Food Store for their support in helping us to source the culturally appropriate foods for the benefit of the wider community.
"Some of our non-Muslim staff members will also be taking part in the fast over this period of time to show our support and acknowledgment of this important month. Our staff members will be sharing their experiences of fasting on social media, where we will also be sharing educational resources around Ramadan.
"We're looking forward to engaging with our local community throughout the month of Ramadan and welcoming people to Preston North End in a safe capacity to support them as they fast."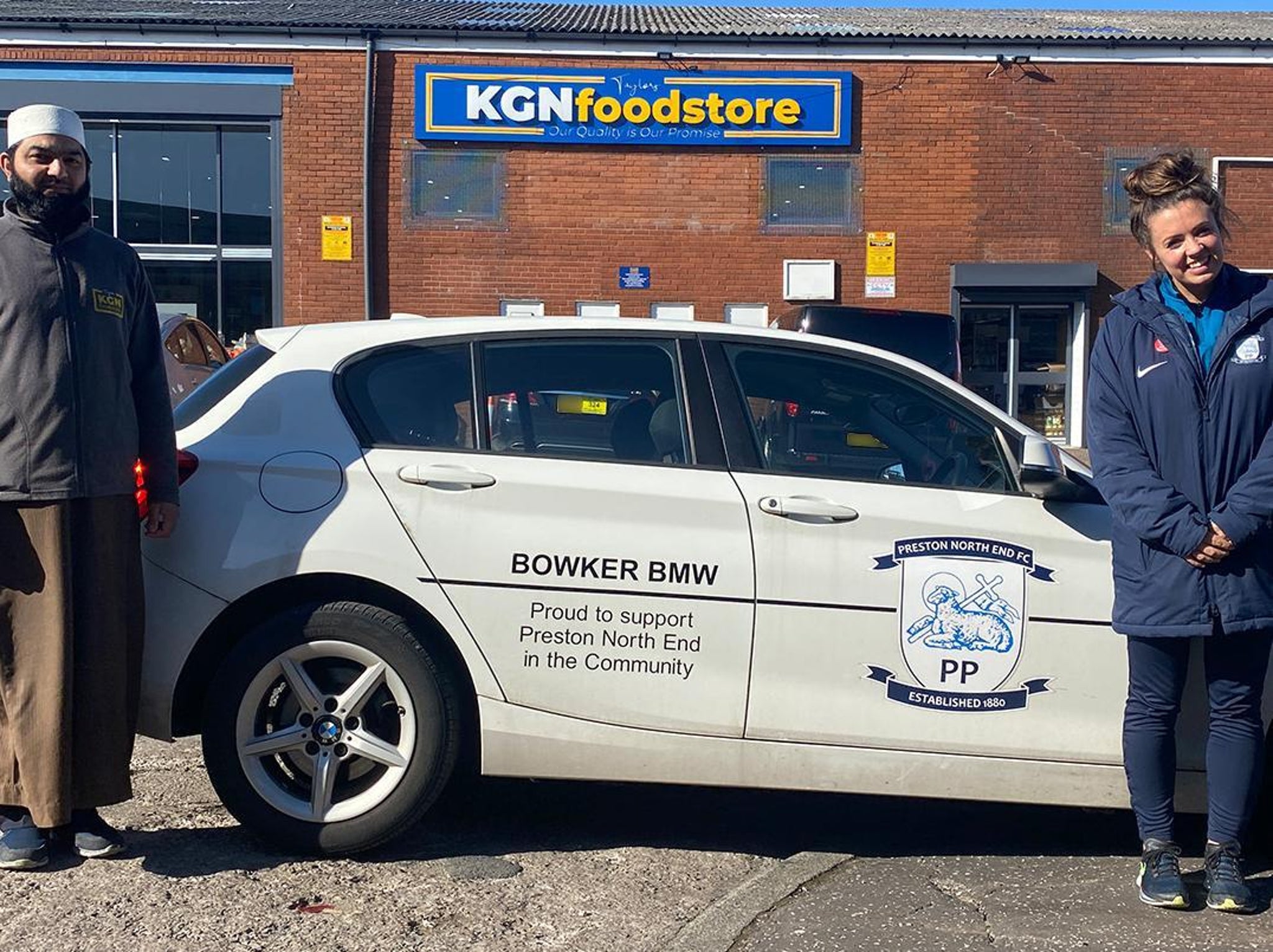 Omar Khan of Preston United explained the importance of Ramadan and why those of an Islamic faith fast throughout the holy month. He said: "This Ramadan will be a continuation of the projects that we've been running with Preston North End in partnership with the Community and Education Trust.
"This year, we are celebrating the beginning of Ramadan by providing Iftar packs, which is food to open the fast. Preston North End, working alongside Community Gateway, Preston United and local councillors Coupland, Bax and Natha, have come together to put food packs together and get funding to secure food packs for everybody in Deepdale.
"We will have three stations in Deepdale where people can come, take some food, and talk to the PNE staff. It's an expansion of what the Trust is trying to do, to get out in the community and understand its community."
Find out more on faith groups and sport.
Pic credit: Preston North End FC.
16 April 2021