Sport & Faith: Call to 'think outside of the box'
The founder and Chair of Muslimah Sports Association has called for more community sport providers and organisations to think "outside of the box" as they seek to increase participation amongst diverse communities.
Yashmin Harun was speaking to ConnectSport following her participation in a recent 'Sport and Faith' panel event, co-ordinated by the Faith & Belief Forum and Maccabi GB. The event brought together experts in the field of sport and faith to discuss how sport and physical activity can help to improve community cohesion.
MSA, established in 2014, encourages women from Muslim and Black, Asian and minority ethnic backgrounds to participate in sporting activities including volunteering, coaching, leadership and participation in physical activity programmes. The Association also aims to break down any entry barriers to sport and help to increase female Muslim representation across the sports industry.
During the panel event, MSA and other community organisations came together to discuss meeting the needs of diverse communities through sport.
Yashmin said: "I wanted to raise awareness of how adapting traditional sports slightly and thinking outside of the box can help to engage all communities in sport, and that faith does not have to be a barrier.
"Having a better understanding of the community you are trying to engage with will ensure friendships and trust is built. This will remove barriers and misconceptions to ensure better engagement, higher participation levels and better sustainability."
LEARNING
Yashmin revealed: "The panel demonstrated that there are lots of organisations all doing fantastic work within their own communities, successfully engaging them in sports – so there is lots of learning the industry can take away by talking to these organisations and supporting them."
MSA has also welcomed Sport England's intentions to review the Sports Governance Code and the possibility of quotas regarding Black, Asian and minority ethnic representation at Board level. Chief Executive Tim Hollingsworth has revealed that a set of revisions for the Code will be implemented before the summer.
He recently said: "We want a greater diversity of thought and action. We're looking at ways in which we can apply those ambitions to ethnicity and other representation of under-represented groups."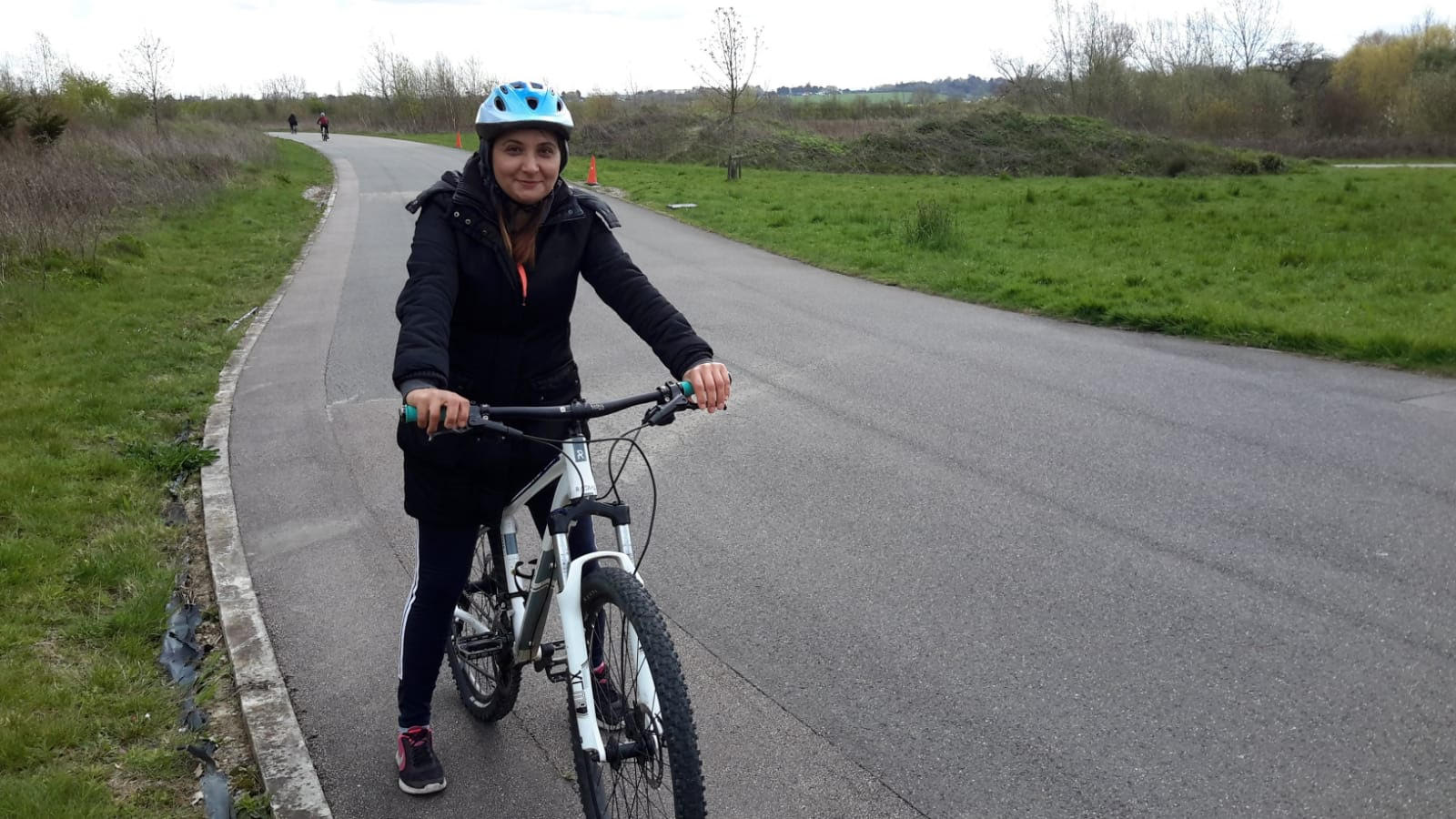 Yashmin has previously had doubts about introducing quotes for representation, but says the priority is "having people with lived experience, which gives important insight in achieving goals and outcomes."
She said: "Whilst initially I had reservations about this, I do now feel that if incorporated correctly, quotas can be very successful and help Boards to become more diverse and inclusive and bring a wealth of knowledge and experience.
"Appointments should not be based on tokenism or tick box exercises, and should go further than just Board representation.
INCLUSION
"For an organisation to be successful, diversity and inclusion should be ingrained throughout from office administration to executive directors. It is important everyone plays their part in ensuring appointments are made without prejudice and bias."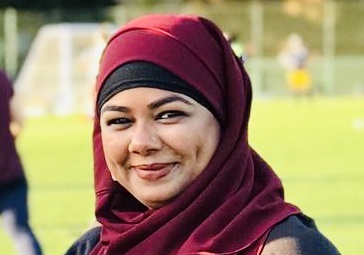 Like most Sport for Development organisations, MSA has been hit hard by pandemic restrictions. More than 150 women were engaging weekly with its football sessions before lockdown. As a result it has introduced activities such as online yoga, 'Go Walk' and 'Couch to 5K', and a six-week learn to cycle course (pictured above), along with a book club to discuss Islamic literature and 'Positive Minds' workshops that focus on supporting women's mental health. Yashmin (pictured right) explained the benefits of the workshops.
"The Positive Minds workshops have offered many women a safe space to discuss how they are feeling and meet other sisters who are feeling very alone and isolated during this pandemic. It offered some time to connect with others which we have found to be so important for everyone's mental wellbeing.
"We have been able to deliver different topics each week using specialist speakers from our community to ensure topics are relevant to our community."
Find out more about Muslimah Sports Association on the ConnectSport directory. To add your organisation for free, contact hello@connectsport.co.uk.
Story by Nia Harris.
11 February 2021