Sport for Development sector adapts to another lockdown
Sport for Development organisations have been demonstrating their resilience and commitment to serving their communities after new national lockdowns were announced in England and Scotland.
Having already shown innovation and remarkable application during two previous lockdowns - and despite continued concerns over finances and sustainability - charities large and small, club community organisations and governing bodies reacted promptly this week to restrictions imposed in response to the highly transmissible new variant of Covid-19.
The restrictions mean the majority of in-person programmes have had to close down, or be delivered online via Zoom or Teams.
Charities like Football Beyond Borders and Street League took the opportunity to restate their commitment to supporting young people throughout lockdown.
MEANINGFUL
A statement on footballbeyondborders.org read: "As an education charity, the biggest lesson we took from the FBB Virtual School is that regular meaningful contact with young people is absolutely essential. It ensures that young people don't feel disconnected from school and their friends during this tough time.
"Therefore our approach is clear. We will maintain a consistent presence in young people's lives during this lockdown, and we aim to do this by providing meaningful contact, weekly, until we can be back in our classroom sessions again."
This includes a mix of individual and groups sessions online, and face-to-face contact via schools for vulnerable young people.
Street League, a leading sport for employment charity, tweeted: "In the coming weeks our academies will start again. Once again, we will take our programmes online and will support young people into employment, education and training.
"Covid-19 won't stop us supporting young people. We are here for you."
The rugby charity School of Hard Knocks is also offering employability support with online programmes called 'Back in the Game', run in partnerships with the Welsh Rugby Union, which are available to anyone who has lost their job during the pandemic.
Bristol Rovers Community Trust worked with the club to give out hints and tips on how to avoid loneliness, including ways to connect with technology and stimulating mental activities, while Huddersfield Town Foundation announced it was moving its Sporting Memories sessions online.
IMPORTANT
And Ashley Hackett, Chief Executive of Blackpool FC Community Trust, delivered details of programmes still running in his stirring new year's message. "We at Blackpool FC Community Trust will now adapt and develop as many ways as possible to support our community and try to help keep people's spirits high," he said. "Our tackling isolation programme 'Pool Together' now becomes even more important. This will see staff make phone calls, doorstep visits and set up virtual groups for those most isolated and shielding, to try to make sure they have some contact with the outside world and maintain a willingness to re-engage in programmes once the lockdown is lifted."
In Scotland, the community trust of Dundee FC "suspended the delivery of the majority of our community programmes until further notice". Nonetheless it added: "Programmes that are online will continue and we will be working with our partner agencies to support our community during the restrictions." The online programmes included the award-winning 'Football Memories' programme which uses club memorabilia and activities to support older people at risk of dementia.
In Wales, Cardiff City FC Foundation responded to the announcement by stating: "The wellbeing of children, young people and their families has been our number one priority throughout the pandemic and, with this in mind, we have made some adjustments to how our programmes will be delivered over the next few weeks." The Foundation then listed those programmes which were being run online, including Premier League-supported schemes 'Primary Stars' and 'Kicks' supporting different age groups.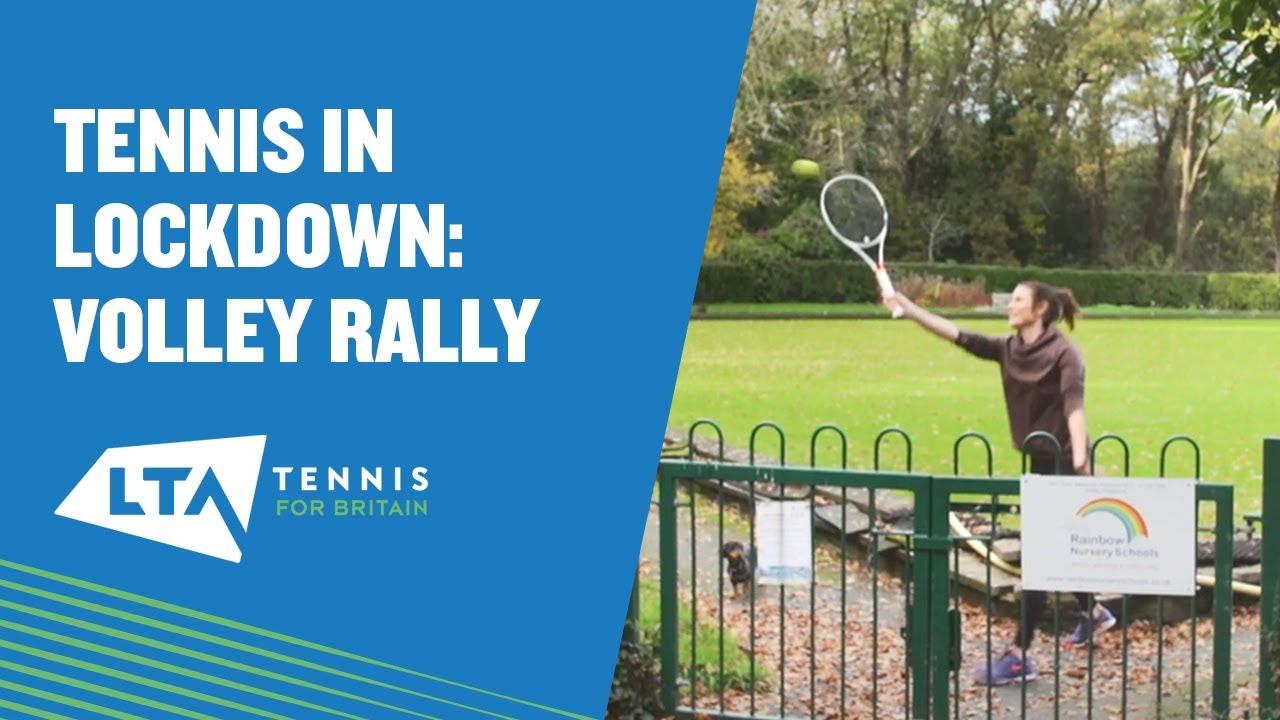 Governing bodies have also been innovating too. England Boxing launched its Strava Running Challenge, while the LTA has been promoting its 'Tennis at Home' hub again.
England Hockey pointed out that, with sport and physical activity for disabled people still allowed outside, that its award-winning Flyerz programme could continue. "The only grassroots exception we're aware of at this stage is Flyerz," it stated on Twitter. The programme, which is run in partnership with the charity Access Sport, is also promoting inclusive activities at home.
Sport England published 'frequently-asked questions' on sport and physical activity for disabled people, while Cerebral Palsy Sport is hosting its online 'CP Café' in partnership with Scope, for people with cerebral palsy who are aged 20 and over.
Pic credit: Football Beyond Borders, Street League, the LTA.
07 January 2021