Social care charity honoured at table tennis awards
A unique training programme which promotes table tennis in social care has collected the Inclusion Award at the Pride of Table Tennis Awards.
The social care charity, Community Integrated Care, developed the training platform CareToPlay.co.uk to inspire support workers and families to promote this accessible, adaptable and socially-distanced sport. It offers a series of bite-size training videos which, in just 13 minutes, teaches those who provide care how to enable people to enjoy table tennis.
The project and Community Integrated Care's overall efforts to engage disabled people in playing the sport saw Table Tennis England bestow the charity with its Inclusion Award. This honour recognises an organisation that "has championed outstanding volunteering and engagement with under-represented groups".
THERAPIES
Community Integrated Care is one of the UK's biggest social care charities. Over the past two years, it has promoted table tennis in a range of settings – from activity sessions in specialist dementia care homes and learning disability supported living services, through to utilising it in mental health talking therapies.
The 'Care To Play' video series shares many of the key principles that it has discovered in delivering the sport across 200 social care services. It not only teaches people the fundamental skills of how to assist people to play table tennis, but also provides creative ideas on how to adapt the game to promote wider health, confidence, and social outcomes.
The resource has been developed by Community Integrated Care's internal specialists in person-centred support, alongside professional athletes James and Teddy Chapelhow. The pair, who are ambassadors for the charity and play for rugby league side Newcastle Thunder, are lifelong table tennis players.
John Hughes, Director of Partnership and Communities at Community Integrated Care, said: "We are delighted to receive this honour from one of our key partners, Table Tennis England.
"Hundreds of the people supported by Community Integrated Care now enjoy table tennis as a regular hobby. We have found that this sport offers a uniquely inclusive, engaging, and low-cost activity, which is perfect for many social care settings.
"CareToPlay.co.uk was created to extend this impact beyond our charity, ensuring that any support worker or family member can easily assist people to enjoy the sport. We have been astounded by the response to this free resource and the impact that it has made on so many people.
PLATFORM
"I'd like to congratulate the team at Community Integrated Care and James and Teddy Chapelhow, who worked tirelessly to create this brilliant platform."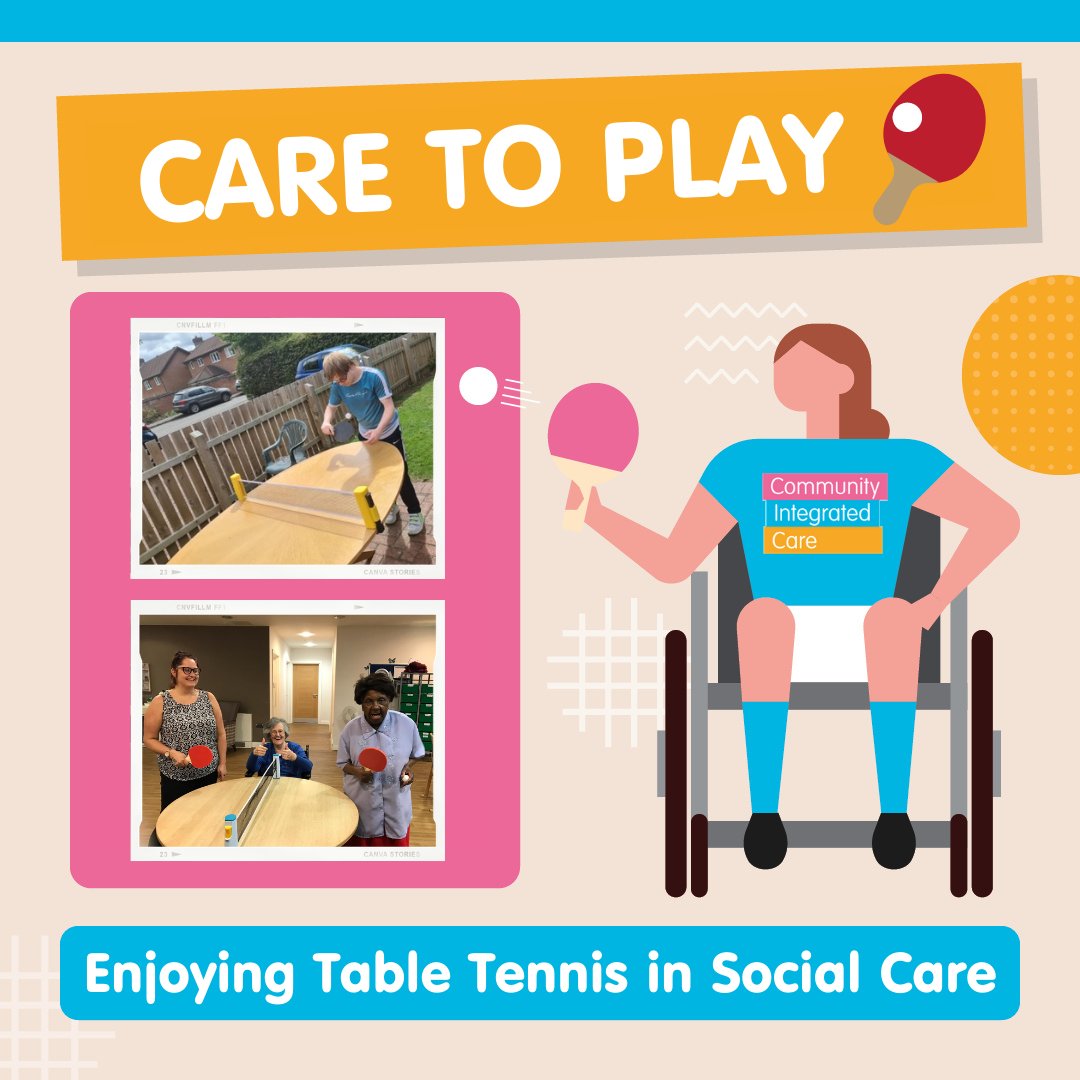 John added: "Special thanks must also go to Table Tennis England, for their incredible backing in helping us to introduce the sport across our charity. We are excited to further this partnership in the years ahead."
Colin Eley, Partnerships Manager at Table Tennis England, said: "We've been proud to work with Community Integrated Care, particularly in their creation of CareToPlay.co.uk. This website has given hundreds of people who work in social care core ideas and creative solutions to engage people in the sport.
"I want to thank the charity for its continued support of table tennis and helping us to reach members of the community who otherwise may not be able to enjoy the sport."
10 June 2021