Serving the community: It's the Badu way
In the current climate, it can be difficult to service everyone's needs in a community. Families are stretched, people are isolated, and scared. Relief can come from places you may not expect.
In the London boroughs of Hackney and Tower Hamlets, Badu Sports CIC are using the incredible network that they have built in the community to identify and respond to the needs of the most vulnerable, and in need of help acquiring food and supplies.
Badu Sports is an organisation whose aim is to educate and empower the young people in their community. To learn more about how they do this, ConnectSport talked to Badu community lead Natasha Simpson.
According to Natasha, Badu uses sports as a "vehicle" to support the lives of young people in their community. But sport is just the tip of the iceberg at Badu.
"We provide physical education for the schools," she reveals. "Our coaches also support by mentoring young people and behaviour management. So supporting the child with their behaviour, as well as educating teachers on how to better support that child.
"And for the young person, your PE teacher is also going to be coaching you in basketball externally. So you then have that trust, that familiarity, and in terms of knowing that this person is going to be there, it's a safe space."
For Badu, building that trust over a long period of time has been key to growing a healthy network within their community.
"We work with children from the age of three all the way up until they're 21 and beyond," says Natasha.
"And we support them through the transition stages in their life. So every point where things may become challenging, we're kind of their support system."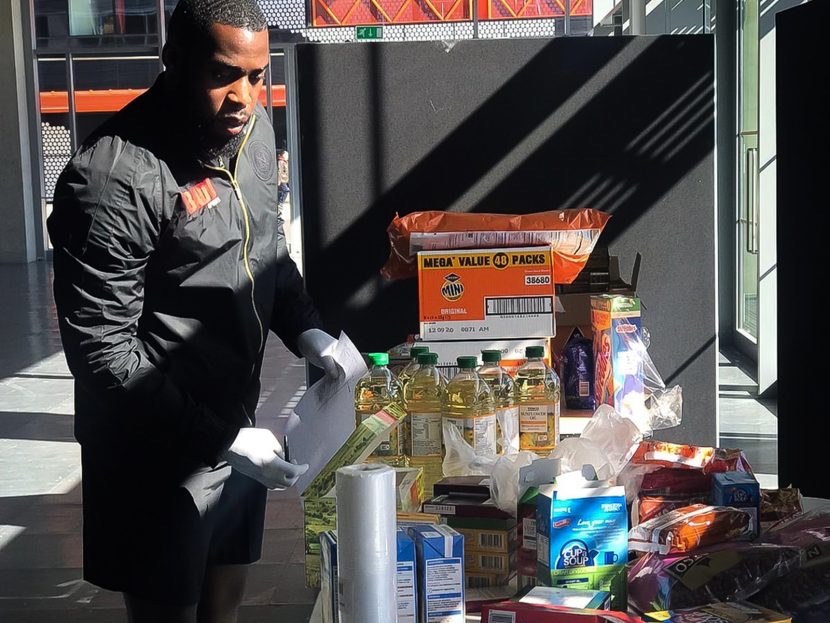 This support system extends beyond coaching. Badu supports the whole community, not only kids and young people, but their families as well. This support can range from career mentoring for teens and young adults, mindfulness and yoga classes, and support for those families most vulnerable to food poverty.
The support often comes full circle; many of the youth that Badu mentor and coach end up volunteering and working for them later in life.
"We call it the Badu way. They volunteer their time. And for them, it's meaningful, because they themselves have struggled, and we've been there to support them in their journey for them.
"They just give back because that's what happened to them."
This combination of trust and an extensive network within their community has led to Badu being an incredibly effective support group during the Coronavirus crisis. Volunteers like Ramon in the video above, are helping Badu to reach over 150 families a week with food and supplies.
"We provide food every week. We have partnered with restaurants and a health shop. They are preparing meals for us to go along with the food basket with the essential items, you've got your meat, fish, vegetarian and vegan options.
"The second strand is our mental health support line. The line is open from 11:30 in the morning, until 9:30 in the evening. And we have that manned by a professional mental health nurse."
Physical and mental support, during times that require it the most. The pandemic has presented incredible challenges, but through trust, networking, and a sense of community, Badu is there for local people.
It is the Badu way.
To find out more about Badu Sports CIC, visit its page on the ConnectSport directory. To add your organisation for free, email hello@connectsport.co.uk.
By Ben Chapal.
09 May 2020