Scotland skipper supports Street Soccer charity
Scotland's football captain Andy Robertson has been unveiled as an ambassador of Street Soccer Scotland.
The Liverpool star joins former Manchester United manager Sir Alex Ferguson in officially lending his support to the social enterprise, which supports people who have experienced homelessness, mental health issues, addiction and long-term unemployment.
The initiative was set up in 2009 and has supported more than 10,000 people through football-themed training and personal development opportunities.
Andy said: "I've seen first-hand the amazing work that Street Soccer Scotland is doing to help those in need and it's an honour to be an ambassador for an incredible charity that is playing a significant role in not only my hometown of Glasgow but across the whole country."
As part of his involvement, the footballer will get involved in the projects that are taking place, providing counsel and offering coaching and life advice to younger players and participants in the programmes.
"Whether you're struggling financially or battling with your mental health or an addiction, it's so important to know there is help out there," he added.
COMMUNITY
"I hope to shine a light on the vital services that Street Soccer Scotland is doing to help people day in, day out, and help as many people as I can through the power of football."
David Duke, founder and CEO of Street Soccer Scotland, said: "We are delighted to welcome Andy to the Street Soccer family. I've worked with him a lot over the last few months – he is a good guy with a big heart. He's always looking for ways to get involved in the community and give back to those who need it the most, so it's brilliant to officially have him on board in an ambassador role."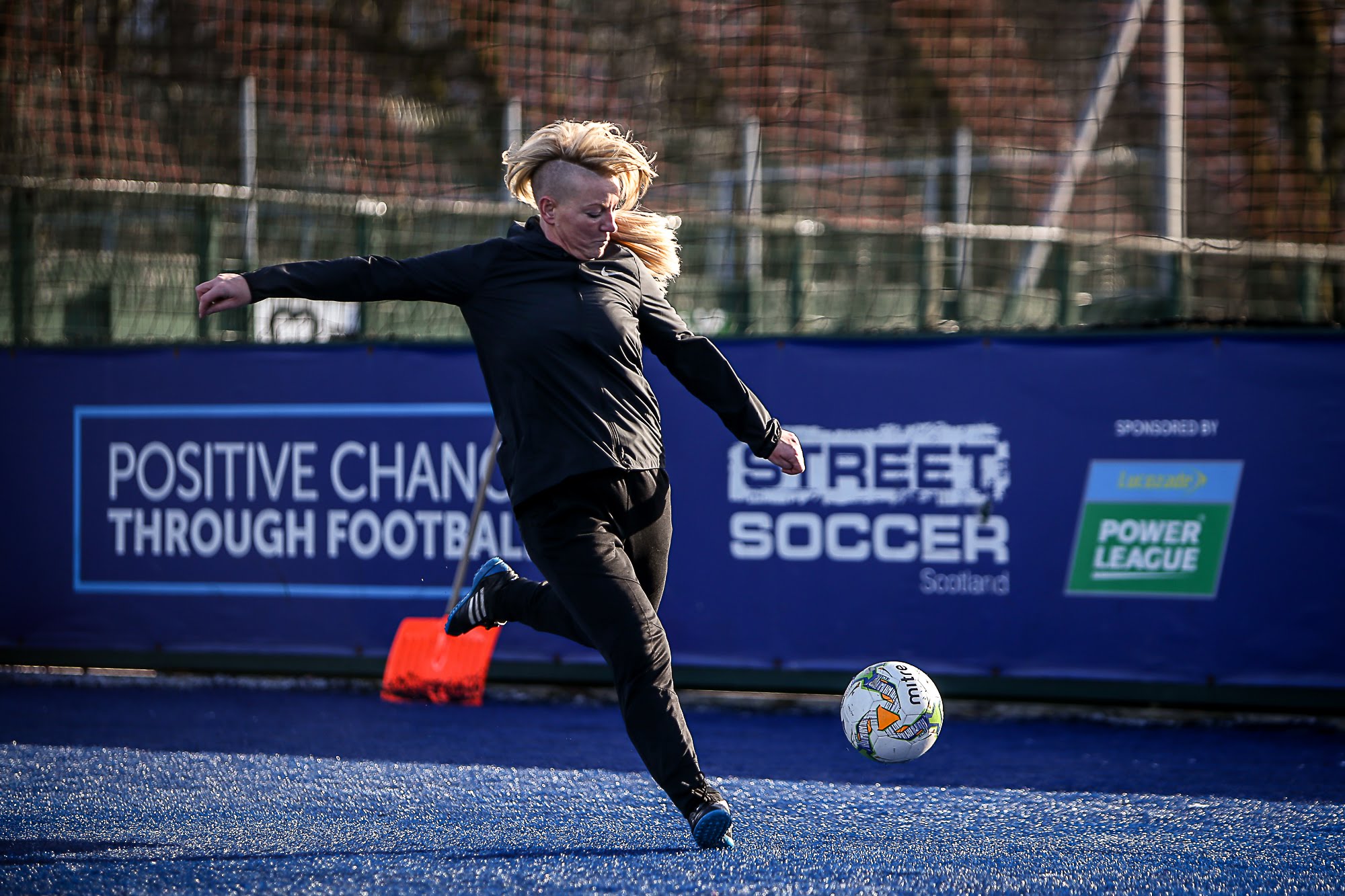 David added: "Before lockdown, we were delivering over 40 weekly programmes in Glasgow, Edinburgh, Dundee and Aberdeen. When the restrictions were announced, we knew the devastating impact this could have on our players without the social interaction they were getting through football, especially on their mental health, so we assessed what we could do to make sure they were safe, secure, healthy and connected.
"We have a player-first approach – their wellbeing is at the heart of everything we do. We set up a hardship fund so if there was something that one of our players desperately needed, we could help them as best we can. We sent them regular food deliveries and gave them smartphones that were loaded with data so we could host Zoom calls and invite them to WhatsApp groups, as well as meeting up for socially distanced walks whenever we could."
DEVELOPMENT
Street Soccer Scotland has been able to set up regular football drop-in sessions for adults and youth programmes again, as well as hosting weekly women's only fitness sessions and football lessons. The social enterprise is also delivering training and personal development courses to help players upskill and seek employment.
"None of this would be possible without the amazing support we receive from individuals and organisations," said Duke. "The devastating impact of Covid-19 is ongoing with more and more people being made redundant and finding it extremely difficult to secure a job, so we're extremely grateful to everyone who has continued to support Street Soccer Scotland throughout this challenging time."
Read more at streetsoccerscotland.org
28 October 2020