Salaam Peace wins SJA award
Salaam Peace has been named as winner of the 'Sport for Social Change' category at the 2019 SJA British Sports Awards.
The community organisation was one of six projects shortlisted for the Sports Journalists' Association award, which was created in conjunction with ConnectSport and the Sport for Development Coalition and supported by Oaks.
Sab Bham founded Salaam Peace in East London shortly after the 7/7 attacks in 2005, with the aim of tackling some of the negative perceptions of the British Muslim community. It has since grown into a multi-sport organisation providing leagues, after-school clubs, PE lessons in schools, group gym sessions and outdoor fitness to over 5000 people of different ages and backgrounds.
After receiving the award from Sport England CEO Tim Hollingsworth, Sab admitted it was "a massive shock" given the strong competition, and described how the charity works with young people who are often face disadvantage and discrimination.
"We always believe that if you keep chipping away, somewhere down the line the penny will drop," he said. "With some it drops a lot quicker, and with others it takes a long time. Sometimes you have go to the very bottom to push up."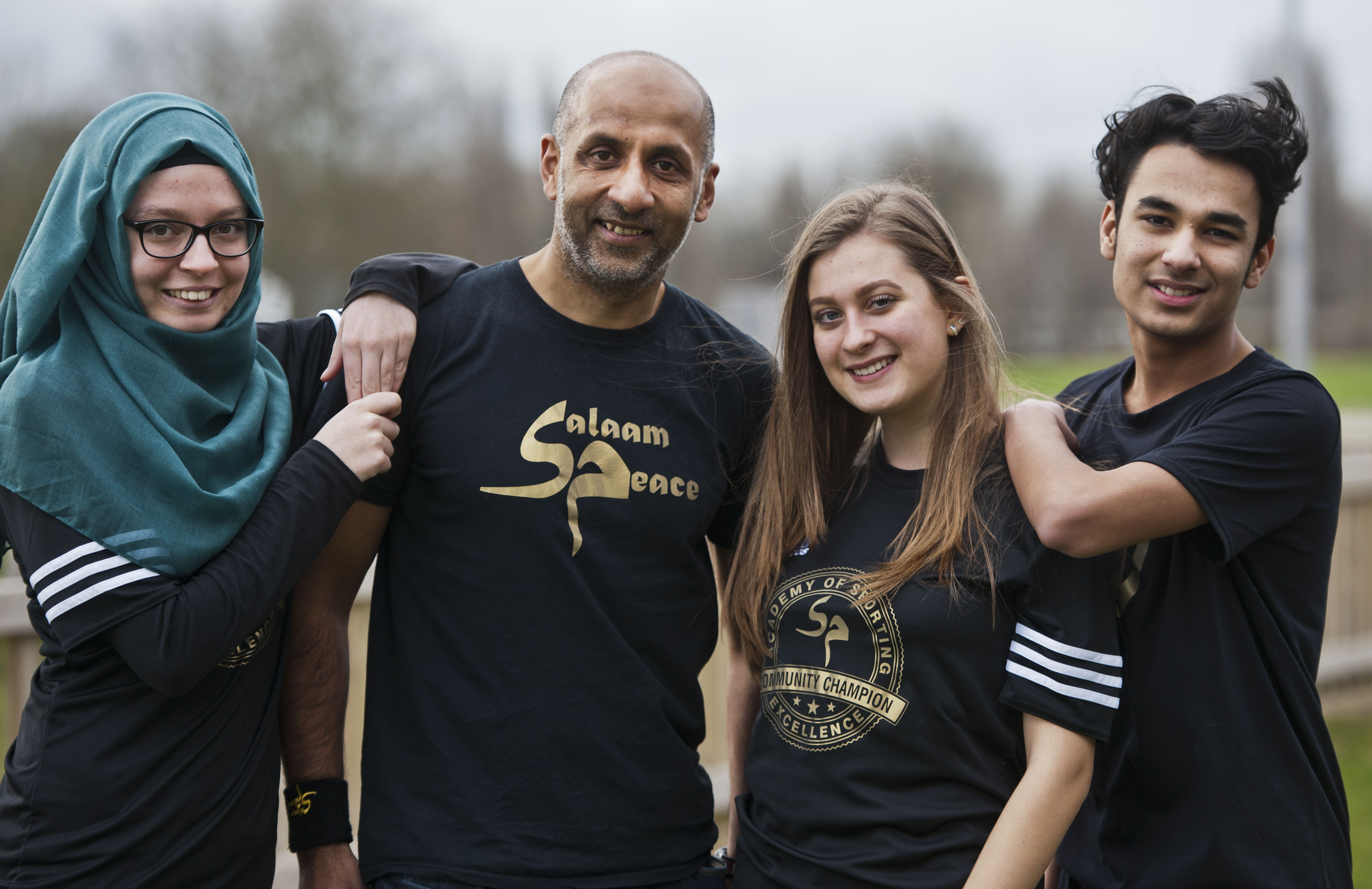 Salaam Peace provides a forum for teachers, police, religious leaders, the Army and young people to come together, and engage with diverse and under-represented groups and communities from East London, the Midlands and the North West of England.
"If it's a cycling project that brings someone to our group then that's great," he said. "Once we get them there the conversations that we have and the information that is disclosed to you is amazing.
"It's never 'sit down and let me analyse you' like a clinical psychologist, it's 'you come and work with us and then we will try to take you on a journey'."
A panel of judges, including representatives from the BBC, Sky Sports and The Guardian, selected the shortlist of six projects based on criteria which included impact, reach, sustainability and innovation.
The other shortlisted projects were Sporting Memories Foundation, Panathlon, Luton Town FC Community Trust, Offload and Community Integrated Care Learning Disability Super League.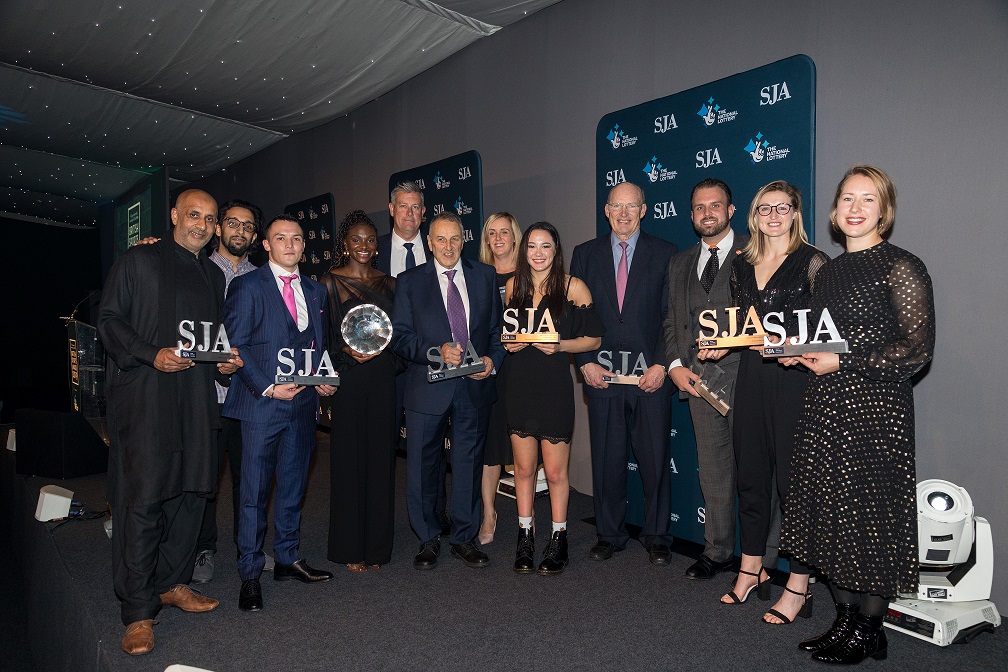 Earlier this year, Sab told ConnectSport how he believes that with social problems like knife crime, radicalisation and youth violence on the rise it is vital that community-based organisations continue to provide effective interventions, whether that's through sport and physical activity, or otherwise.
"Generally there is more of an awareness now when I speak to parents and carers of young people, especially those who are perceived to be 'hard to reach'.
"It's not just sport, I would include music and art in this, but when young people haven't got a passion, or something that keeps them engaged positively, then they are more likely to go down a negative pathway.
"A few years ago we had an Eid Cup; I remember it was on the same day that the BNP were marching through Waltham Forest. I also remember an Imam who supports our work was addressing the audience – about 400 people with around 175 who were Muslim – and he said that 'If you don't find something to do, someone will give you something to do'.
"He meant that if you are not doing something productive then someone – whether it's a drug dealer, gang leader or whoever – they will pick up that you are there for the taking and they will get you on board by polluting your mind with their viewpoint. That always stuck with me.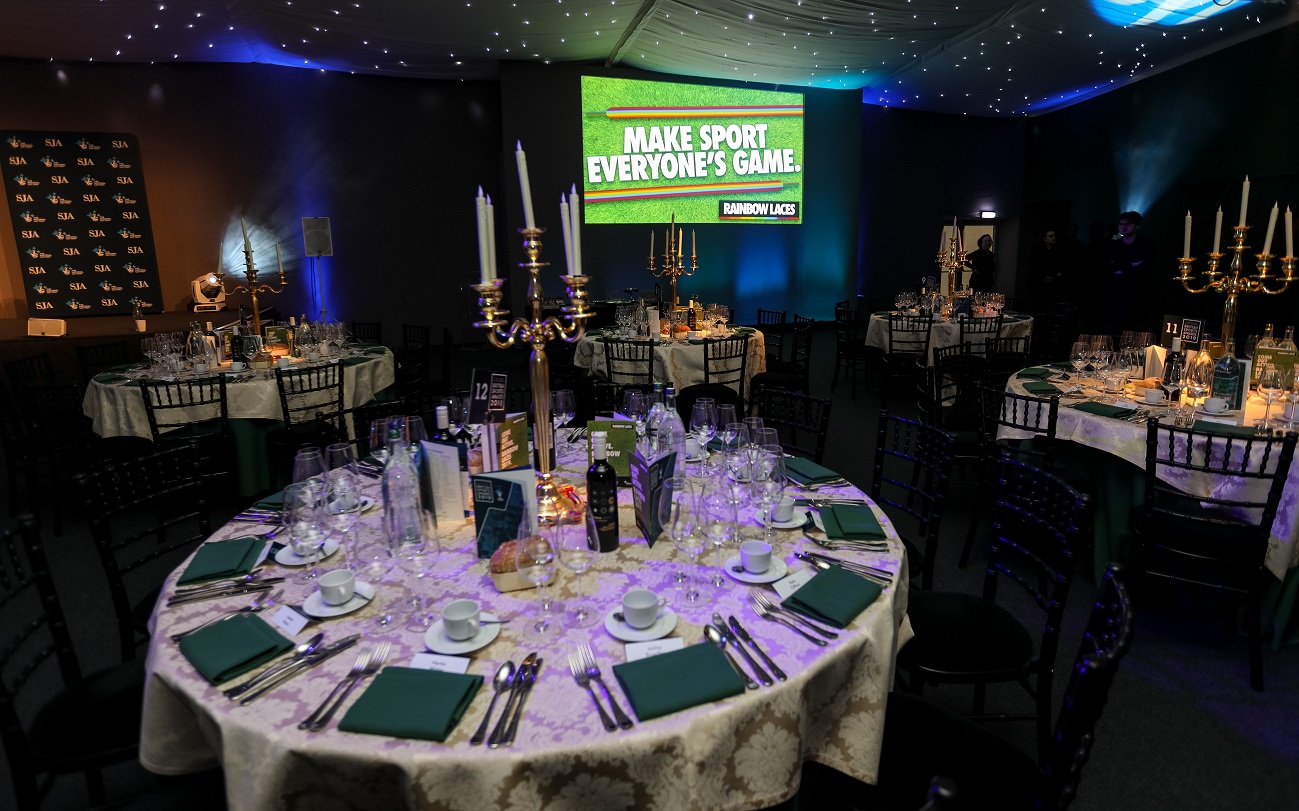 "When I was young, a lot of my friends – especially those that I played football with aged between 14 and 17 – fell away from participating, they went down the wrong pathway and ended up in prison, on drugs or doing goodness knows what. I didn't want that so when they were doing stuff like that on a Friday night, I would go down the gym. That kept me from following their example.
"I think awareness of that process is growing, and you hear a lot about it now. There have been so many funding cutbacks over recent years, especially around youth services, that now people are saying 'we need more community centres'.
"If more centres did open, would knife crime still be what it is? We can't be sure…. but I do know that some people in government are realising what needs to happen.
"So for example when the Deputy Mayor came to our event recently to launch the London Together funding, she heard from some of our volunteers who were saying that what they had learned with us they were taking on and using when they go to College, or to University."
"I think they are starting to understand it's not just sport for sport's sake any more; there are other benefits and outcomes that can be achieved. That's moving into the public domain more. People are realising that it's not just about hitting a cricket or tennis ball, it's that friendships can develop and it contributes not to just health and wellbeing but to mental wellbeing, and developing a sense of belonging or diverting people from other pathways. It's definitely in the public eye more."
To find out more about Salaam Peace, visit its page on the ConnectSport directory. To add your organisation for free, contact hello@connectsport.co.uk.
28 November 2019