Saddlers start health and wellbeing programme
Walsall Football Club will kick off its innovative 'WHY' programme this weekend, aimed at getting fans fitter, healthier and happier.
WHY stands for 'Walsall Happier You' and aims to help anyone aged over 35 learn about ways to stay healthy whilst earning free match tickets.
The 14-week programme, which includes monthly lifestyle workshops hosted by the club and walking sessions each week, has been created in conjunction with Walsall Council and Public Health Walsall.
A spokesperson for the club's community programme explained: "WHY aims to bring together people to help raise awareness of lifestyle issues which increase your chances of having heart disease or a stroke, getting diabetes, kidney disease, dementia and what can be done to stay healthy."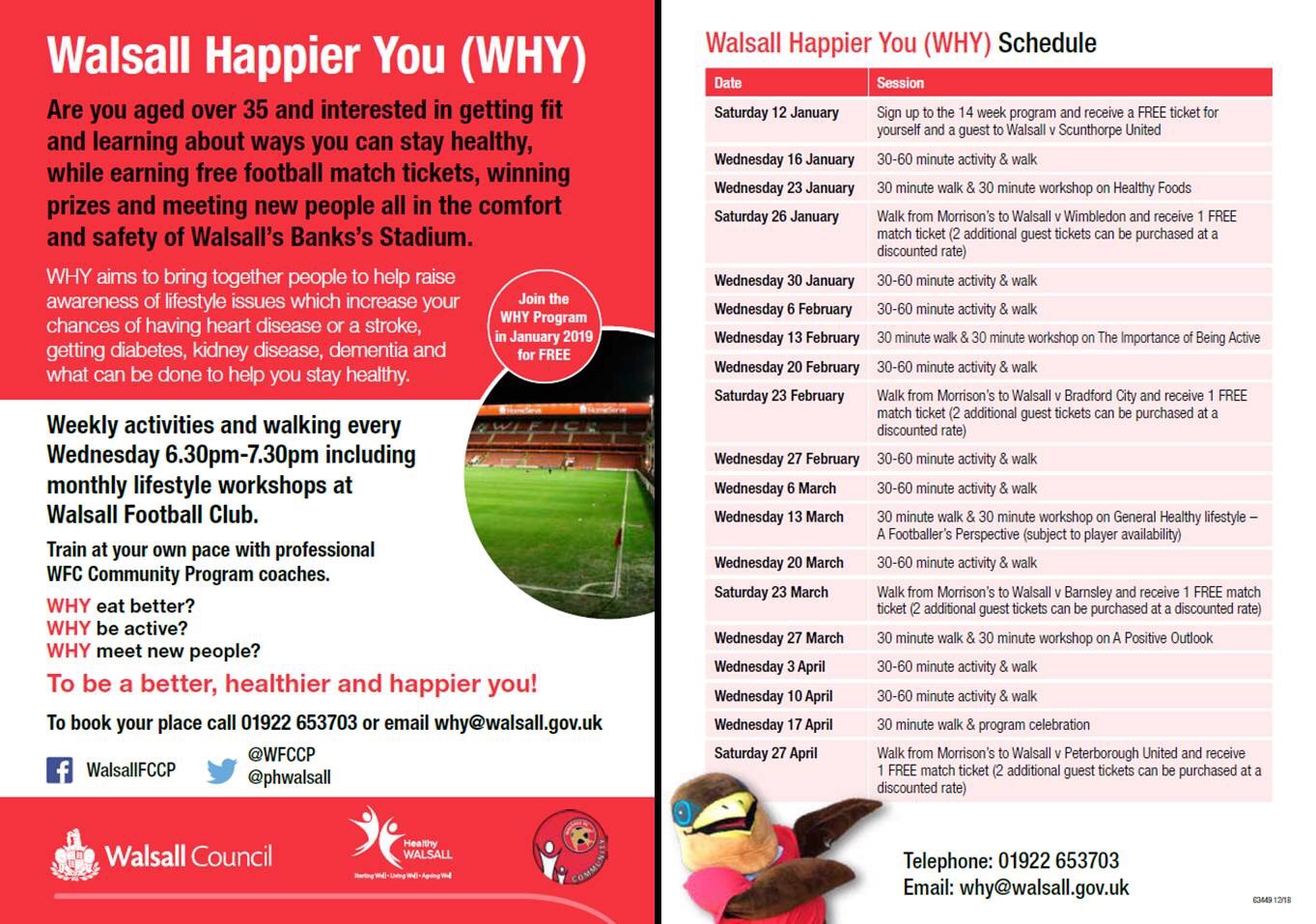 Fans who sign up to the programme will receive two free match tickets for the home game against Scunthorpe United on January 12, and will continue to receive free tickets if they complete a series of walks and activities throughout January, February and March.
Find out more about Walsall FC Community Programme on its ConnectSport directory page. To add your organisation to the directory, contact hello@connectsport.co.uk.
10 January 2019