RLWC2021 incorporates Physical Disability World Cup
Organisers of Rugby League World Cup 2021 have confirmed the first Physical Disability Rugby League (PDRL) World Cup will be held during next year's showpiece tournament in England.
The week-long five-team exhibition event will be hosted in Warrington in November 2021 and will culminate with the final at the Halliwell Jones Stadium before the final men's group A match of RLWC2021, France v Samoa.
The PDRL event was originally set to take place next summer under the banner of the Festival of World Cups, but that was recently postponed following the impact of Covid-19. Organisers have instead announced they will be delivering the PDRL World Cup as part of the wider RLWC2021 tournament, adding to the commitment of it being the most inclusive Rugby League World Cup ever.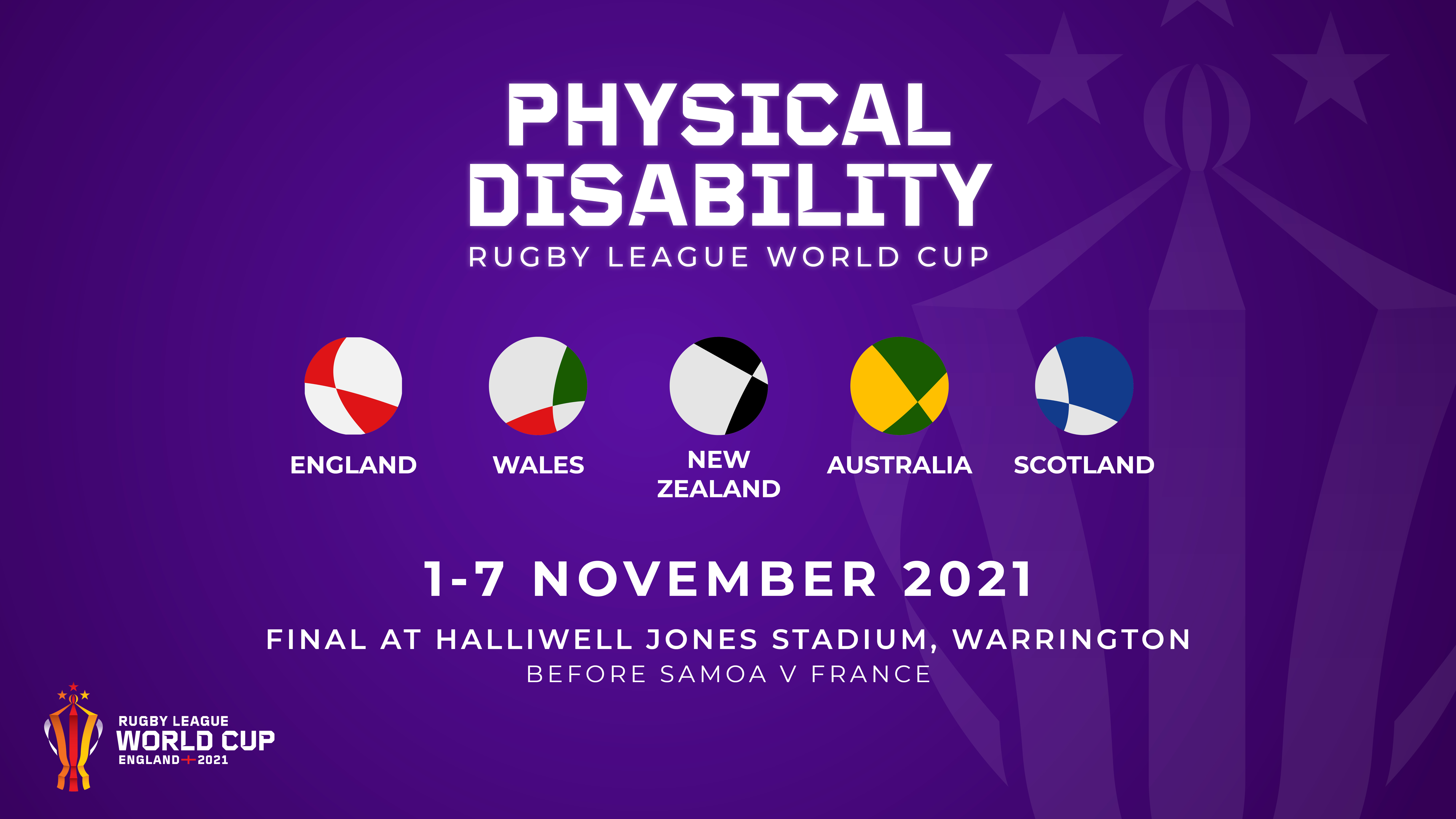 England, New Zealand, Australia, Scotland and Wales will compete for the first PDRL World Cup title. PDRL is an adapted version of rugby league aimed at facilitating those with physical disabilities the opportunity to play.
RLWC2021 Chief Executive Jon Dutton said: "We are delighted that we can still deliver this first-ever PDRL World Cup alongside the Men's, Women's and Wheelchair competitions in what will certainly be the biggest, best and importantly most inclusive Rugby League World Cup in history.
"The action will be intense, and the final being staged at Warrington's Halliwell Jones Stadium before the France v Samoa game ensures not only a big crowd but also a fitting finale to this tournament. Although we are sad that the Festival of World Cups has understandably been postponed, we are proud that we can stage the PDRL World Cup."
The PDRL World Cup schedule will be released in due course. For more information visit rlwc2021.com
Pic credit: RFL.
02 November 2020