RL World Cup reveals mental fitness partnership
Organisers of Rugby League World Cup 2021 have announced a new partnership focused on improving mental health after official statistics showed that the sport's traditional heartlands in northern England suffer disproportionately compared to the rest of the country.
The tournament, which has its own Mental Fitness Charter, will partner with Mental Health UK (MHUK) and Rugby League Cares, as well as its existing partner Movember, to deliver a series of campaigns which increase mental fitness and encourage conversations around mental health.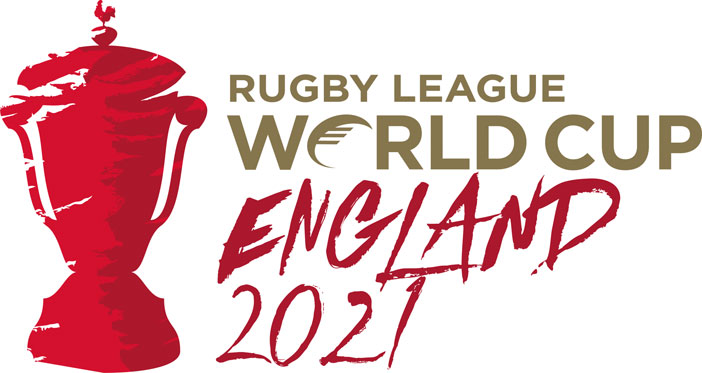 The partners will work on the 'Ahead of the Game' initiative to reach 8,000 young athletes, 8,000 parents and 360 coaches, with the aim of improving mental resilience in adolescent athletes and raising mental fitness literacy and awareness among players, families and coaches. Planning is already well underway for the first mental fitness sessions being hosted in Leeds and Trafford at the start of October.
Tracy Power, RLWC2021 Legacy Director, said: "RLWC2021 will be breaking new ground with these initiatives.
"The Office of National Statistics has revealed that the rugby league strongholds in the North of England suffer disproportionately in the area of mental illness compared to the rest of the country.
"These figures demonstrate the need for action and the RLWC2021 Mental Fitness Charter aims to make a positive impact on Rugby League communities."
She added: "We are extremely grateful to Rugby League Cares, Movember and Mental Health UK for their outstanding contribution in making sure that the challenges around mental health and the necessary support are highlighted by this world-class event."
Emma Goldsmith, Head of Community at the charity Rugby League Cares, said: "We are looking forward to working together with RLWC2021, Movember and Mental Health UK on campaigns that will equip the rugby league family with the knowledge, skills and techniques needed to tackle issues around mental health.
"Our partnership builds on the important work RL Cares has been undertaking with the wider rugby league community over the last few years and will allow us to continue to support some of the sport's most vulnerable people going into next year's tournament and beyond."
10 September 2020