Resilient clubs release impact reports
Two football clubs at opposite ends of the UK demonstrated their remarkable resilience in the face of the Covid-19 pandemic by releasing their annual impact reports this week.
The Community Trust of Scottish Premiership club Dundee United published its report online, as did Colchester United's Football in the Community scheme in England.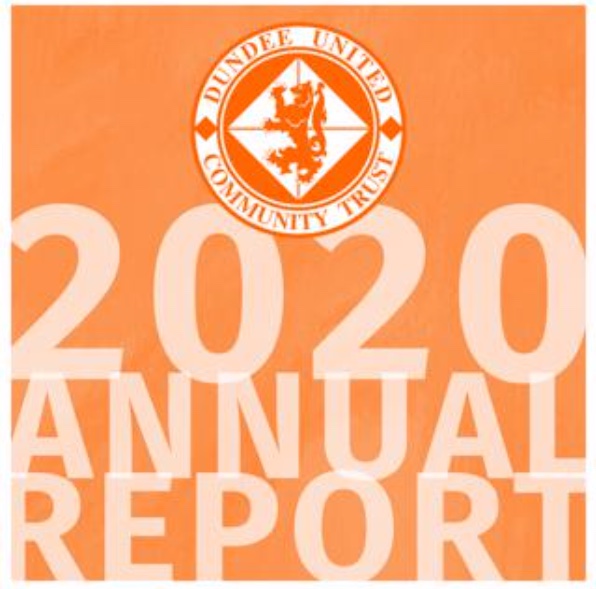 Just before the outbreak of Covid-19 in December 2019, Dundee United Community Trust (DUCT) set out a new strategic plan at a well-attended stakeholder launch at Tannadice Park outlining the following key areas: 'Healthy Lifestyles', 'Lifelong Learning', 'Sport for All' and 'Uniting the Community'.
PROGRESS
Jamie Kirk, Chief Executive for the Dundee United Community Trust, spoke of his pride at having delivered "significant progress" in year one of the strategy "even against the backdrop of the most significant global crisis in generations".
"To have been able to support thousands of local people in 2020 is fantastic but we're well keen for this to simply be our benchmark," he added. "We've laid good foundations in year one and are indebted to the club for their extensive support during the year. We now look forward to building on this in year two and beyond."
OUTCOMES
The report recognises investment in the local community made by the Club and Trust has now reached over £1million since relaunching in 2017. It also outlines how the work of the Trust contributes to outcomes locally (City Plan for Dundee), nationally (Scotland's National Performance Framework) and even internationally (United Nations Sustainable Development Goals).
Chair of DUCT, David Dorward, added: "This annual report highlights all of the work the team has managed to deliver and we couldn't do it without the dedication and commitment of our trustees, volunteers, staff members and partners."
South of the border, the 'Unite our Communities' report from Colchester United's Football in the Community (CUFITC) scheme described how NHS training and Covid-19 testing has taken place at the club's stadium, with vaccinations now being carried out.
Across the year, 35 different community projects continued or were started, over 250,000 engagements with participants were carried out, and more than £650,000 invested into the local community.
CREDIT
CUFITC Head of Community, Corin Haines, commented: "Huge credit should go to the skills and expertise of our workforce, who have managed to successfully ensure we continue to enrich and more importantly since March 2020, protect people's lives through sport, health and education in new and innovative ways.
"We entered 2021 acutely aware that factors beyond our control will continue to play a large part in our future. We will need to continue being agile, flexible and recognise that there are likely to be bumps in the road."
He added: "The entire workforce and I look forward to another year of strengthening our bonds and continuing to use the unparalleled power of football for good."
Read 2020 Annual Impact Report from Dundee United Community Trust.
Read 'Unite our Communities' Impact Report 2020 from Colchester United Football in the Community.
19 February 2021