Research: Chance to Shine programme providing leadership skills
Chance to Shine has published new research which it says will help to create a blueprint for supporting teenage girls to play sport and develop as leaders.
The independent research, conducted by the Centre for Sport, Physical Education & Activity Research (spear) at Canterbury Christ Church University, assessed the charity's Secondary School Girls Programme which worked with 1,700 'Young Leaders' and enabled a further 2,200 girls to take part in after-school clubs in over 100 state schools across the country.
Sport England data shows that of secondary school age pupils, girls are notably less likely to be 'active' (42%), compared to boys (49%).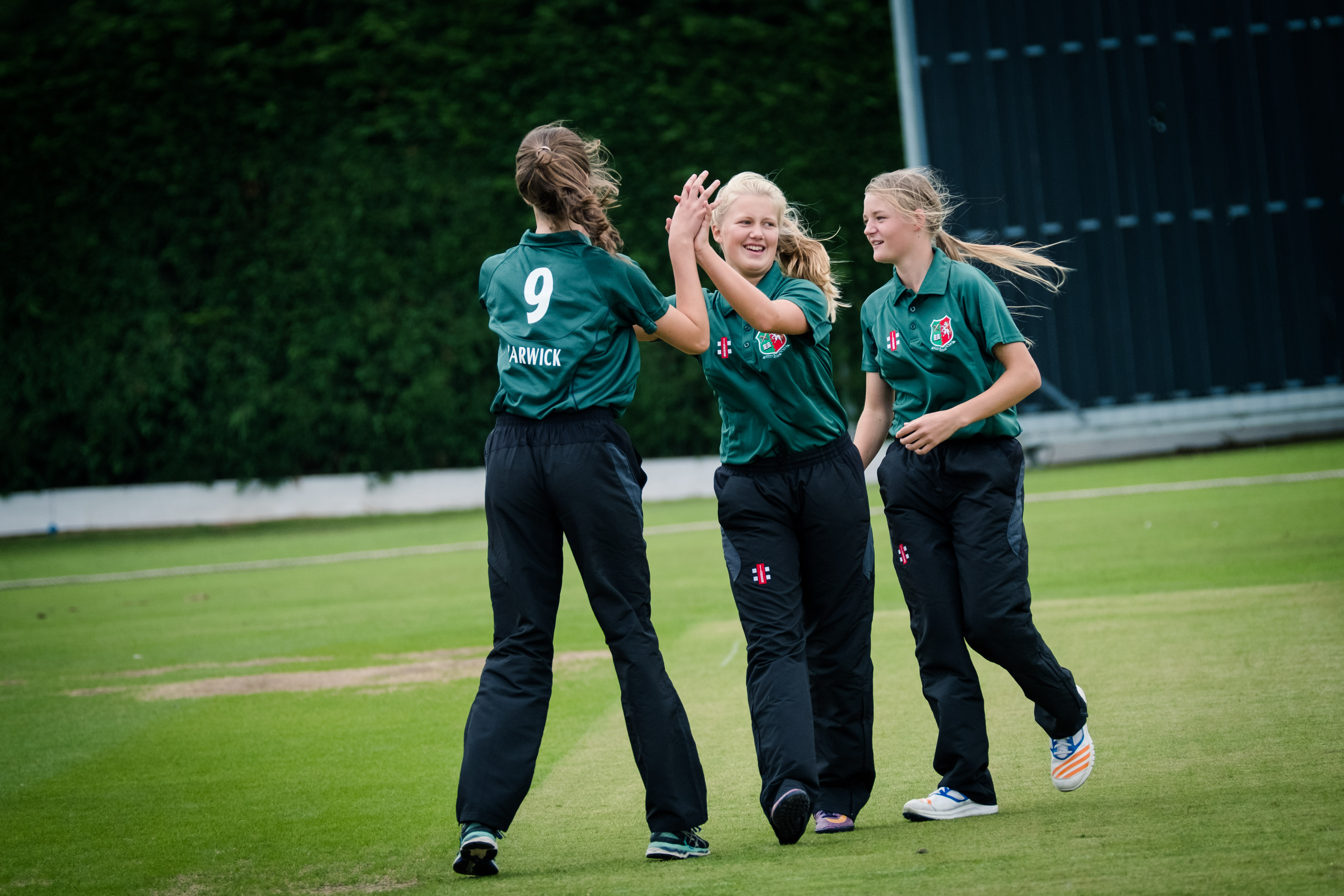 Building on years of experience delivering in Secondary Schools, Chance to Shine developed a bespoke programme to support teenage girls to play cricket and, specifically, to develop their leadership skills.
At the end of the programme there was a 'statistically significant' increase in the number of girls who said they were active every day (from 34% to 39.6%).
This was also reflected in changing the girls' attitudes towards the sport, with just over three quarters (78%) saying that they 'wanted to play more cricket than before'.
Young Leaders were trained to take on coaching responsibilities in sessions, and then supported to put those skills into practice in after-school clubs and organising and leading primary school cricket festivals.
The research showed significant growth in key leadership traits, with resilience ('If I find something difficult, I keep trying until I can do it') going from 50% to 57%, and adaptability ('I try to change activities so that everyone can take part') increasing from 44% to 56%.
Laura Cordingley, Chief Executive at Chance to Shine, said: "At Chance to Shine we have seen how the power of cricket can support young people to develop the skills that will benefit them throughout their life.
"The core leadership principles that you can learn, like dealing with setbacks, adapting to changing situations and problem-solving, will all stand girls in good stead through their professional lives.
"The key is to get girls interested in playing sport and this research shows that our programme has not only got more girls active but it has helped them to understand and see the benefits of playing sport."
Due to the Covid-19 outbreak, Chance to Shine has seen a significant decrease in fundraised income. Without much needed support, the charity may not be able to continue its work in secondary schools.
Visit the Chance to Shine page in the ConnectSport directory. To add your organisation for free, contact hello@connectsport.co.uk.
30 July 2020