Register for panel event: Engaging refugee women in football
Amnesty International UK is hosting a live panel event to celebrate the launch of its new good practice guide for engaging refugee women in football.
The guide has been developed in partnership with the English Football Association.
The online event, on Thursday 21st January (1930), features Aston Villa defender Anita Asante and Amnesty FC captain Comfort Etim and is hosted by Kate Allen, Director of Amnesty International UK.
Anita, who has also played for Arsenal, Chelsea and 71 times for England, is an ambassador for Amnesty. Comfort is a Football Welcomes Liverpool Community Project refugee player. Through her journey to the UK over 18 years ago, she has become passionate about refugee inclusion, and works hard to welcome women who are refugees or seeking asylum into football and sports in general.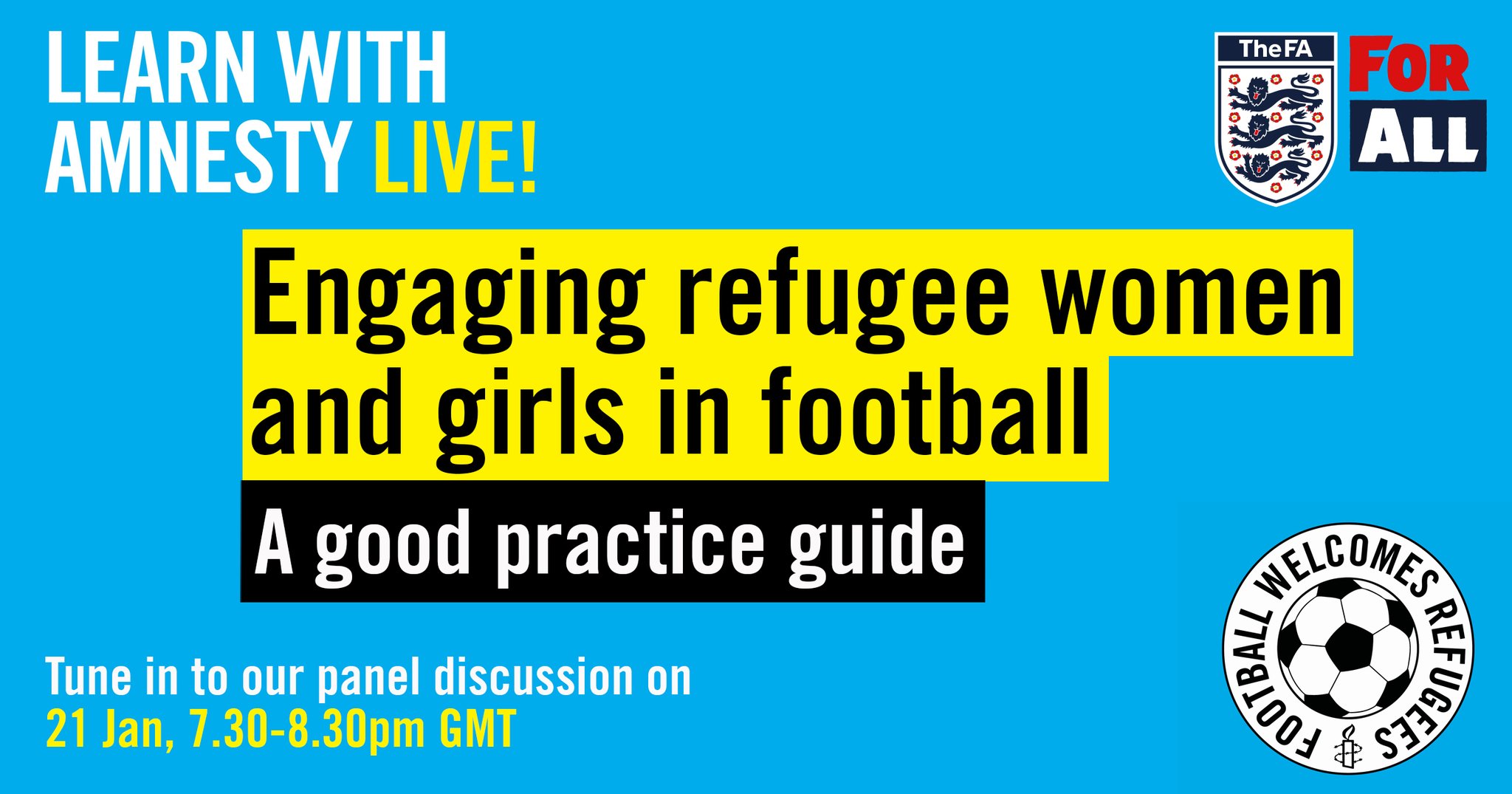 Kate is a member of the UK Foreign Secretary's Human Rights Advisory Group and previously worked as Deputy Chief Executive at the Refugee Council between 1995 and 2000, where she was responsible for its policy and operational work and headed the UK emergency evacuation programmes from Bosnia and Kosovo.
The panel discussion will see the guests discuss the challenges they have faced as women in the game and how they overcame them, and the importance of inclusion and visibility for refugee women and girls in football.
Pic credit: Unicef UK.
14 January 2021