Reds-backed project reports 30% increase in HIV self-testing
A partnership between Liverpool Football Club Foundation and the city's School of Tropical Medicine has helped to increase self-testing for HIV by 30% in its target area in Malawi.
'Health Goals Malawi' was a three-year project led by Liverpool School of Tropical Medicine (LTSM) using football to engage adolescent and young males in the African nation with the aim of reducing the transmission of HIV and other sexually transmitted diseases.
The project used the appeal of football to attract adolescent boys and young men to events attended by HIV self-test providers. Football games helped to deliver health messages about HIV and to increase knowledge about transmission, prevention, testing and treatment.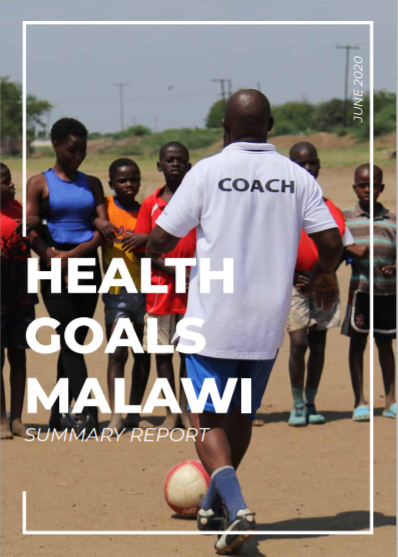 Local community leaders and coaches were supported to promote HIV self-testing and to reduce the stigma and fear of testing by normalising the discussion of HIV self-testing, through football coaching and matches. Working in partnership with Liverpool Football Club Foundation, Malawi Liverpool Wellcome Trust, Population Services International, and role models such as Liverpool star Sadio Mané, the project raised awareness of support services to engage and educate young people – who are the least likely to access health and education services – about self-testing and treatment plans.
MULTI-AGENCY
Lee Booth, Health Goals Malawi Programme Manager, said: "The strength of the Health Goals Malawi project was found in the multi-agency approach adopted in the planning, delivery, and implementation of the project, drawing on the skills of all partner organisations and we are delighted with the outcomes."
Sara Begg, who co-ordinated and delivered coaching for the project for LSTM, added: "Ongoing relationships with Malawi are being maintained by LSTM and the LFC Foundation, and we hope to develop a sustainable delivery model which can be implemented across Malawi and beyond – and even into the Liverpool region."
Young people accounted for 30% of new HIV infections in Malawi in 2016. Currently, HIV testing rates amongst adolescents are low, with only 24% of young men and 42% of young women reporting having tested in the last year. Self-testing helps to break down the fear of HIV testing by giving users an opportunity to test themselves at home and in private. This gives users an initial insight into their status before they access services in a clinical setting.
MINDSETS
Over 3,300 self-testing kits were distributed through the football sessions, and the percentage of participants reporting recently testing for HIV increased from 53% to 83%, which is likely to result in the long-term reduction of transmission of HIV and other sexually transmitted infections.
In addition, the project has had a broader impact on the role of women and girls in sporting spaces in Malawi, through proactively including women and girls in the project. This has increased the number of girls taking part in football and has helped change mindsets about the capabilities of women and girls.
Read the project summary impact report on the project pages.
13 July 2020