Rebuilding body confidence through swimming
When Sylvia Mac was three years old she fell into a bowl of boiling water at her East London home and suffered third and fourth-degree burns over her back and body.
Years of struggle followed, marked by depression, anxiety and post-traumatic stress disorder and a descent into alcoholism.
But a determination no-one else should suffer what she has endured led her to set up 'Love Disfigure' in September 2016, an initiative to bring awareness and provide support to those with disfigurements.
Armed with no financial assistance, the 49-year-old has become a formidable campaigner and this week she unveiled the Love Disfigure photo campaign which featured men, women and children with a variety of conditions and disfigurements including facial palsy, scars, alopecia, vitiligo, eczema, birthmarks, psoriasis and acne. All in swimwear.
Swimming has played a major part in Sylvia's life, with former Olympic medallist Sharron Davies a vocal supporter, and shortly after launching Love Disfigure she set up swimming groups for burns survivors at Highbury Pool, Islington with help from local operators Better Leisure.
She said: "When I first began my swims, I realised that the most important part of the groups was encouraging body acceptance and getting through their main worries of other people staring at them.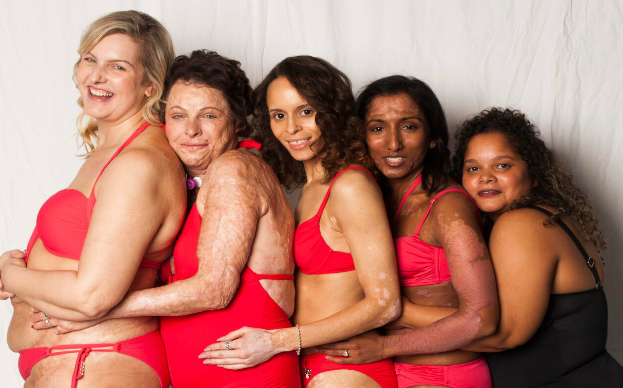 "I noticed that everyone that came to me had the same problem which caused them to lack confidence on the poolside. Once they were in the water, it was a different story.
"One of my ladies couldn't even get past the front entrance of the leisure centre and I had to go out in my costume in the winter months to encourage her to walk with me on poolside! I still continue my swims but I want to work around helping people that lack body confidence to become more accepting of their bodies.
"I believe families together should experience swimming and having fun. My swimmers know that once they're in the water they are happy, no-one is staring and they are having fun.
"This isn't rocket science and for years we, as swimmers, coaches and teachers, have spoken about water confidence but in the real world we should be dealing with body confidence from reception to the changing room and into the pool."
Sylvia found refuge in the water as a child with the Bethnal Green Sharks Swimming Club but on poolside it was a different matter with her scars exposed, an intense lack of confidence compounded by the cruel whispers of others who would call her 'snakeskin' and 'witch'.
She was a talented swimmer, competing at county and league meets, but she talked herself out of finishing in the medals because she would have to stand on the podium in her costume.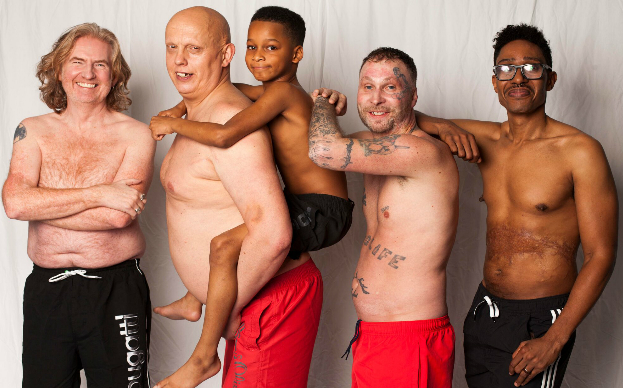 It was the actions of a fellow holidaymaker in 2016 that proved to be a watershed for Sylvia. Donning a bikini by the hotel pool, she found herself being followed by a man who filmed her on his phone.
There were still a lot of tears at home and she would lock herself away, crying non-stop, but it was her lowest point and one that made her resolute.
"I have experienced first hand hating my body to loving my body," she said.
"Nowadays you will find me wearing bikinis and open back costumes swimming in my ex swimming club where I was bullied years ago.
"I now swim with the Masters and feel great. On my social media sites I now have people that dislike their bodies becoming inspired by me and sharing their swim pool pics in their costumes.
"It's great to know that I am inspiring more than one group of people.
"Mental health is a huge issue and swimming can certainly help in combatting some of these problems."
To find out more, visit the Love Disfigure website or follow @LoveDisfigure on Twitter.
Article by Liz Byrnes. Swimwear provided by Swimwear 365 and images by Sophie Mayanne.
23 March 2018