Racing launches 'community engagement' directory
An online directory has been launched showcasing how British horseracing is helping communities to improve their health, wellbeing and education.
The directory maps nationwide activities from over 100 organisations that are in and around the sport, and demonstrates how they are harnessing assets to help people develop skills, increase physical activity and to create a more diverse and inclusive sport.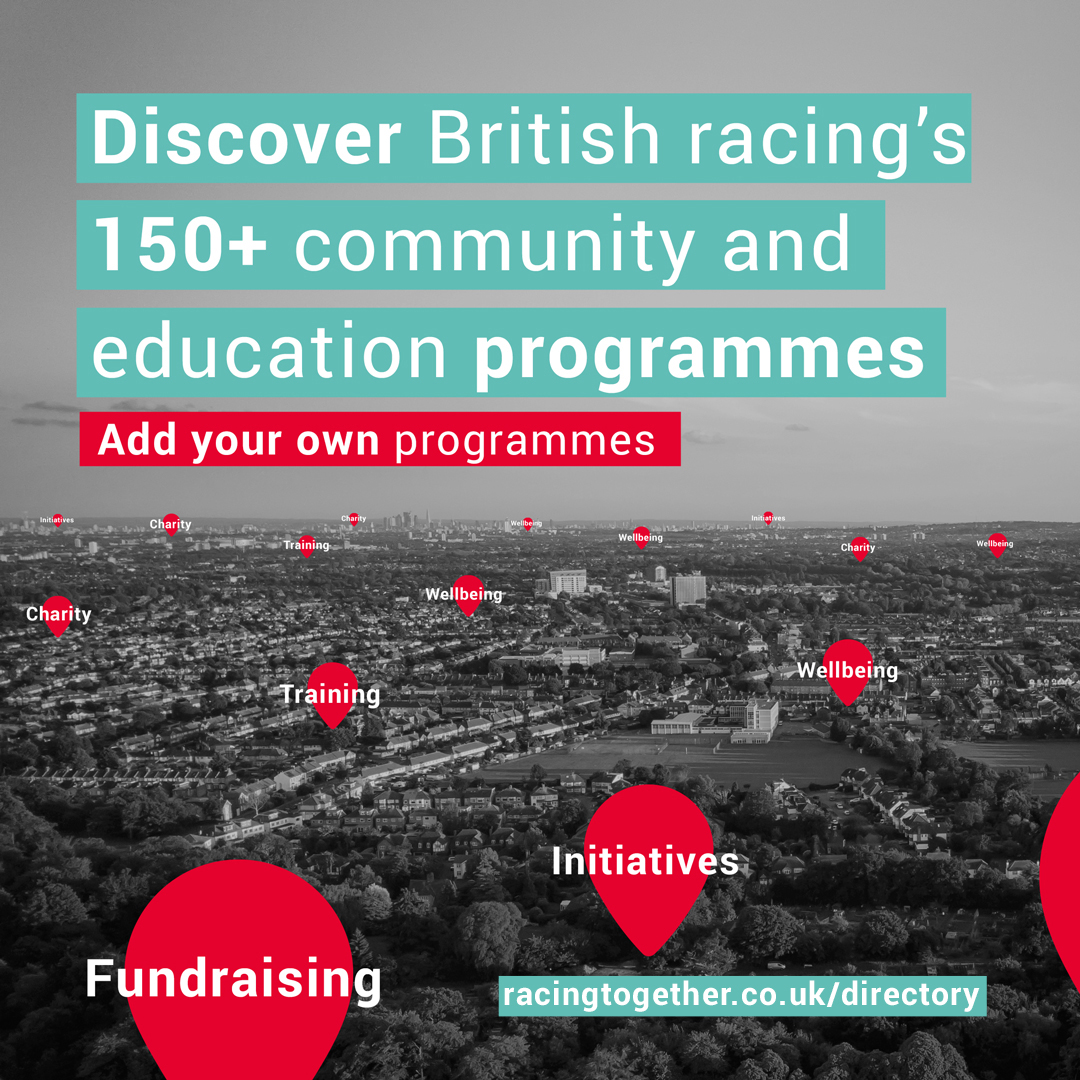 Among the directory's programmes are schemes allowing people experiencing mental health difficulties or dementia to visit a race meeting, and many activities that have inspired young people struggling with mainstream education.

The platform, which shares the aim of this platform in showcasing the social value of sport to wider society, is accessible to all through the Racing Together website, and organisations are being encouraged to add their programmes and build on content that has been submitted so far.
Racing Together also includes updates on the immediate responses of racing businesses and people to the impact of the Coronavirus pandemic on local communities.
Annamarie Phelps, Chair of the British Horseracing Authority, said: "Many people come to racing for the sport but they stay because of the wider benefits: the social aspects, the friendships they form, the physical and mental well-being they get from their involvement with racing's people and our fabulous horses.
"This directory is the first of its kind for racing. It will help us understand what is happening already, so that we can work together to align our activities and provide a coherent message about the positive impact of the sport and industry on those it engages with.
VALUABLE
"This is just the first phase of a project to recognise the huge positive impact that our people and our horses have on those they interact with and will be valuable to the industry here in the UK and globally to ensure its health and sustainability as we emerge into a new post-Covid future."
Rob Hezel, CEO of the Racing Foundation, added: "The directory which will be followed by an aspirational strategy aims to maximise the impact of activities for the benefit of individuals, communities and the sport as a whole.
"We would like to acknowledge the tremendous amount of work that takes place every year from thousands of people across racing that allows so much good to be done and positivity created."
Visit the directory at racingtogether.co.uk/directory.
12 November 2020